By Lakhram Bhagirat
Just over two years ago, Amber Low's profession took her, literally, in the skies as she manoeuvred aircraft in Guyana's airspace. Today, she is grounded in the Babe Cave creating a safe space for women in business to collaborate and create.
The 24-year-old, just over a year ago, created the Babe Cave, offering everything she wanted when she was first venturing into the world of entrepreneurship with The Naked Closet.
In addition to being a savvy businesswoman, Amber is a pilot as well, specialising in medical evacuations and disaster relief flights.
Chronicling her journey from the ground to the skies, Amber said that becoming a pilot was never in the cards for her. Rather when she was just about 18, she became a flight attendant for Dynamic Airways but from the first time she had an in-depth assessment of the aircraft, she realised that she wanted to be the one manning it.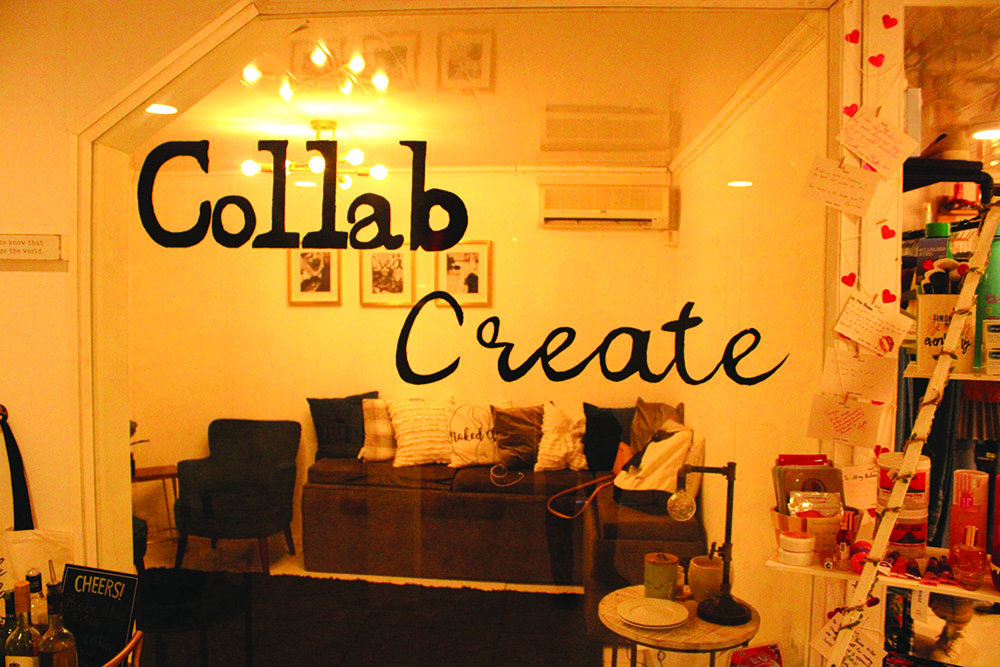 "The moment I got into the aircraft, I looked around and went home to my mom and I said you know I just want to be a pilot. I don't want to do this (flight attendant) and that was really it. So, I spent a few months with Dynamic Airways and then I was lucky enough to be able to go to flight school (in Florida). It (flying) was something that just came very naturally to me and it just felt right, the entire time. It just felt like this is what I should be doing," she recounted.
When she got back to Guyana, after completing flight school in Florida, Amber took up employment with Roraima Airways and began specialising in medical evacuation, disaster relief flights in Guyana and around the Caribbean.
Two years ago, she took a break from flying and launched The Naked Closet – an online fashion marketplace and from there the Babe Cave was born.
"So, the Babe Cave is Guyana's first collaborative space for women in business. To be quite honest, when you're now starting up as a woman, a small business, you don't have the capital needed to get a building, to pay rent, and to keep the lights on. When I launched Naked Closet, it was just all online and I was having a really tough time finding a place, a space that felt safe, not only for me but for my customers, and so I thought to myself and said well if I'm having these struggles then imagine how many other women with small businesses are going through the same thing. So, in February 2020 we launched Babe Cave and essentially my plan for it was, and still is, to be a safe space for women in business," the young entrepreneur said.
Currently, Babe Cave is home to 30 female-led businesses. At the Babe Cave, there are shelves and racks which are rented to the women so they can display and sell their products. There is also the "Collab Room" where the women would meet and discuss where they are in their business and receive the support from others. The Babe Cave provides everything that Amber believed was lacking when she started out in the world of entrepreneurship.
"A lot of our members are under the age of 45. So, we're talking about young innovative women here and most of them also have 9-5 jobs. So, this is really, from the feedback I have gotten, this is a way for everyone to have their side business, to be a part of the business world and venture into it without having to really dedicate all that time to it. So, the Babe Cave is just streamlining and making it easier.
"So how it works is each shelf or rack you see is actually owned, it's rented by a different small business. The business owners stock and design their shelves, the way they want to look and I believe that everybody's brand is individual and important and basically they can display however they want. The space is theirs and we take care of all the transactions. We take care of most customer relations and we market for them. Each business gets social media promotions as well on our pages, which together have I think over 14-15,000 followers."
By marketing the products of every business in the Babe Cave on social media, Amber and her team are not only reaching customers of that particular business rather they are also engaging the customers of the 29 other businesses in the Cave.
During our chat in the Collab Room, Amber told me that inspiration for the Babe Cave came from a number of sources. She gained some ideas while travelling but never came across a set up like the Babe Cave. She also drew from her experience in the heavily male dominated aviation industry as well as factored in the fact that majority of the businesses in Guyana are male owned or managed. That creates an uneven playing field and women are more than likely to be overlooked or perceived as not fit for the job.
With the Babe Cave she is essentially creating a space to navigate most of the challenges for women and also share opportunities for their growth.
"When I was flying, I was one of three female pilots. At the time I was also the youngest. I think that the biggest thing I have learned and I have taken and continue to take into this new part of my life is to be confident and assertive. You will find, and I have found, people who have completely doubted everything that I have done and what the Babe Cave has done but I believe that once you stay true to yourself and you stay confident because you will be good…I think that's definitely the biggest thing that I have learned is to be confident, put your blinders on and really just go for what you want and that's definitely something that I was challenged with as a pilot…it's also important to not be arrogant but making sure that you understand your value is a really big deal."
For Amber, she thinks that starting up anything is especially intimidating but advised that if it is something you want to do then by all means, go for it. She said that once you start then there is nowhere else to go than the top even if you encounter failures along the way.
When I asked the young entrepreneur if we would ever see her in the skies manning an aircraft again, she said that for now her career in aviation is on pause. However, once the Babe Cave achieves its objective and is in a place where she is satisfied then she would return to the skies. However, her return would be to volunteer to fly medivacs and disaster relief flights and not the commercial aspect of the aviation sector.
With over 30 businesses under its roof, the Babe Cave has something for everyone whether it is Indigenous crafts, wines, jewellery, clothes, make-up, souvenirs. You can find them at 129 A Duncan Street, Georgetown, or on WhatsApp +592-600-2118. You can also email them at [email protected] and find them on Instagram and Facebook at Babe Cave.