"Battle of the Underdogs"
By Jemima Holmes
Two unlikely teams are set to contest the final of the Corona Futsal Competition 2019 on Saturday evening, and the showdown is expected to be monumental.
On Wednesday afternoon, the captains of Tiger Bay and Back Circle, predicting the future, declared their respective teams Saturday's winners.
"In the history of small goal or futsal, I don't think Tiger Bay or Back Circle ever met before, and I think Saturday is going to be a real movie. These two teams that would have reached to the final are deservedly there based on their performance throughout the tournament. It's going to be a match that culminates five weeks of exhilarating football."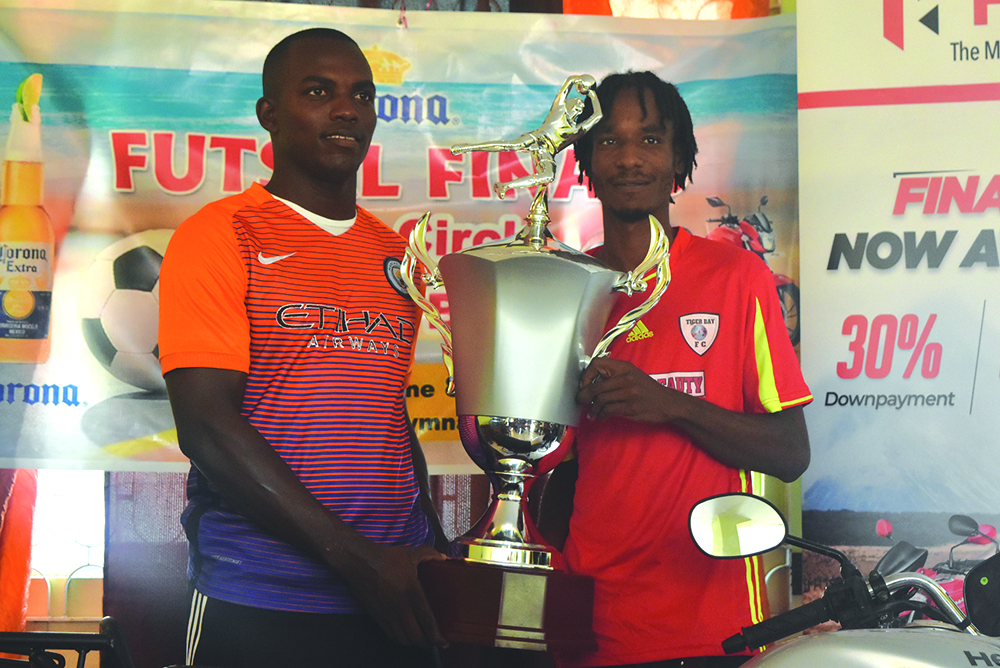 Those were the words of Co-Director of the Petra Organization, Troy Mendonca, who professed that Saturday's final will be an event that every football fan would want to witness.
Although reaching the quarterfinal and semifinal stages on previous occasions, Back Circle and Tiger Bay have never met each other in a final.
In the 2019 edition, both sides have showcased underdog qualities, which will make for a thrilling final.
Tiger Bay Captain Deon Alfred was not one to boast, but instead spoke to the merit of both teams.
"Well, it depends on how the game plays, but I don't think it will finish in regular time. Remember (that) both teams have positive players, they take nothing from anybody. You can't say you're coming out and this team is a walkover, 'cause on the night you got to play good football," Alfred stated
On the other hand, back Circle Captain Selwyn Williams made a bold promise to their fans and supporters while touting one their players for the MVP prize.
"I can assure you out there — the fans, our family and friends — that we will bring home this final to you. We're a young bunch, experienced in our own way, and we don't have any big name players. We managed to get one player that no one was looking in his direction. That was Trayon Bobb, and he turned out to be Back Circle's most lethal weapon. Moreso, he will ride away with that Hero bike on Saturday night," Williams declared.
In addition, the likes of Deon Alfred, Solomon Austin and Quasan Mc Ally are all in stiff contention for the Hero bike MVP prize, which is being provided by Rose Ramdehol.
In a word from the primary sponsor, Top Brandz Distributors, Colin Start revealed that the company is very pleased with this year's tournament.
"I'm proud to say that Top Brandz Distributors is pleased with the current progress of this year's Corona Futsal Tournament. We've seen some really great games, and we look forward to a magnificent final this Saturday at the National Gymnasium," Stuart shared.
Back Circle and Tiger Bay are battling for a chance to cop the half-million-dollar grand prize. The loser in this encounter will have to settle for the $250,000 second place prize.
The third place showdown will feature Bent Street and Future Stars vying for $125,000, while the fourth place team will receive $75,000.