Corona Futsal tournament
The intensity in the Corona Futsal tournament heated up Wednesday evening as the unexpected teams celebrated victory while some of the big names such as Bent Street and Sparta Boss were stopped in their tracks.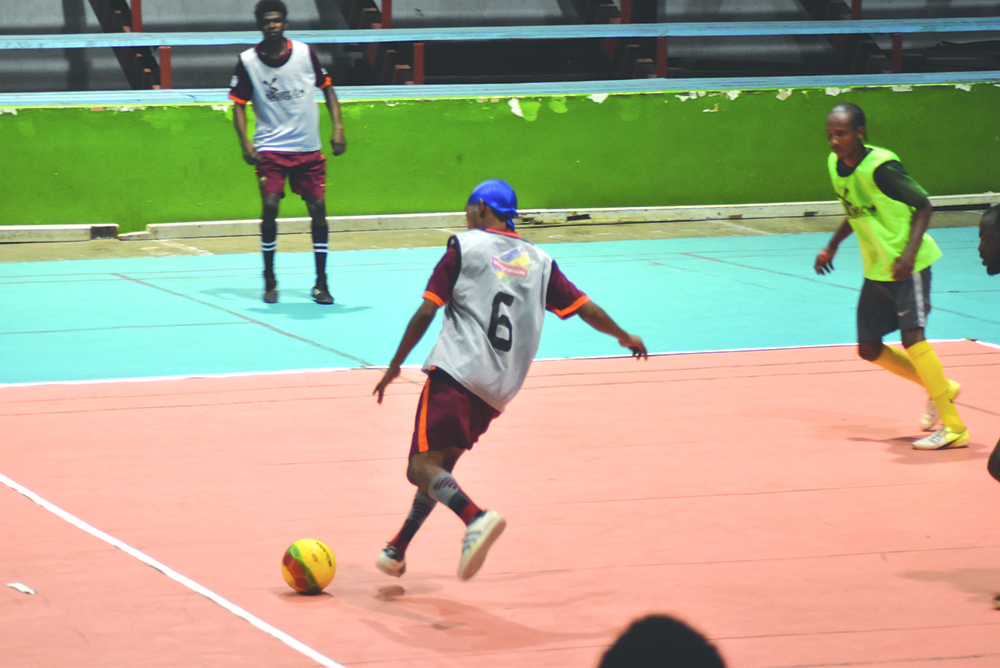 The first game between Tucville and Tiger Bay, without a doubt, set the tempo for the rest of the night's action. Anthony Abrams, who eventually scored a hat-trick, began the scoring in the fifth minute and netted another in the seventh to give Tiger Bay an early lead.
Deon Alfred added to the total in the 14th minute and Nicholas Mc Arthur made Tucville's only reply in the 15th minute. However, another goal from Abrams in the 20th minute sealed Tiger Bay's 4-1 win.
After enduring a thrashing at the hands of Bent Street in their first group game, Mocha found themselves once again on the losing side of a 6-0 game.
Leopold Street did not spare their opponents as Okenny Fraser (9th minute); Eon Alleyne (10th); Darren Benjamin (15th); Cecil Jackman (14th); Carl Tudor (20th) and Rishawn Sandford (20th) each netted one goal for the 6-0 victory.
Beacon FC fought back too late when they took on Back Circle and suffered an absolute thrashing as a result.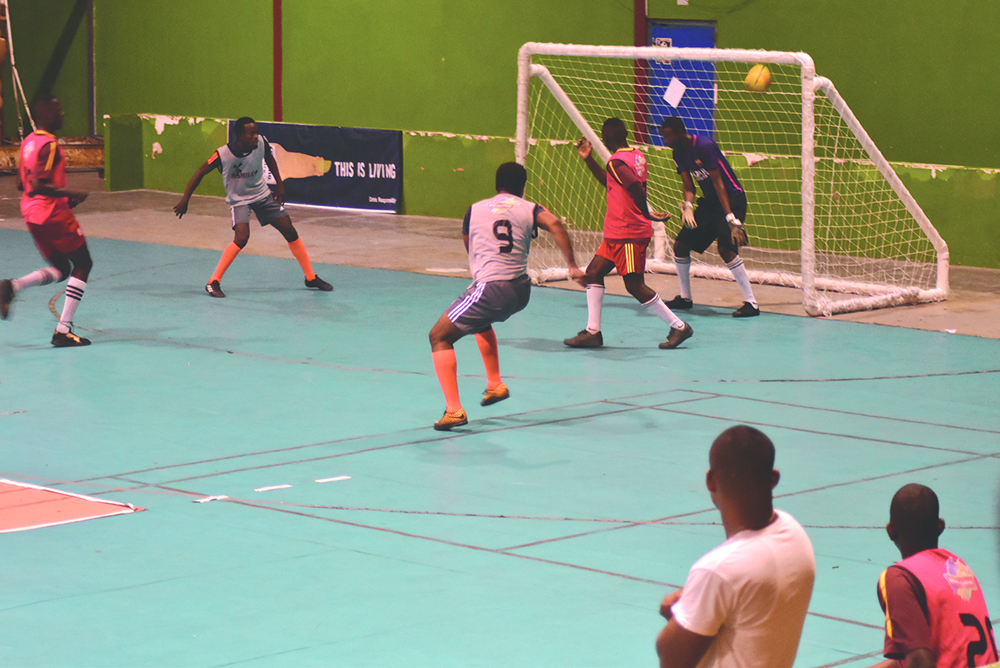 After Stephan Mc Lean netted the first goal, Selwyn Williams scored a hat-trick with back-to-back goals in the fifth, sixth and seventh minutes to push the score to 4-0. In the second half, Trayon Bobb, Dellon Kelly and Quason Mcally had their shine as they contributed three more for Back Circle's 7. On the other hand, Beacon FC's Kimba Braithwaite (12th) and Joshua Nicholas (19th) made a surge in the second half, but the damage was already done.
Draws plagued the next two games, as futsal experts Bent Street were unable to get past Future Stars in their 2-2 encounter.
Future Stars played an excellent 'tit for tat' game as they put a hold on Bent Street. When Daniel Wilson scored for Bent Street in the second minute, Jamal Cozier equalised for Future Stars in the fifth. The same happened in the second half with one goal each from both teams, just a minute apart.
Sparta Boss also suffered the next worst thing aside from a win when their encounter with California Square ended 1-1.
After Gregory Richardson put Sparta Boss in the lead when he found the back of the net in the ninth minute, the renowned team thought they would cruise to an easy victory, but Mishack Buretta snatched the three points from them with an equalising goal in the 19th minute for California Square.
West Front Road barely got past North East in the final game. A late goal from Hubert Pedro did the trick for West Front Road.
The Corona Futsal tournament will continue this Saturday, May 18 with the final round-robin games being played. Saturday's fixtures will see Beacon FC coming up against California Square at 19:30h, while Mocha try to salvage some points against Future Stars at 20:15h. At 21:00h, a bottom-of-the-table contest will take place between West Front Road and Tucville, and North East La Penitence will try to pip Tiger Bay at 21:45h. Leopold Street will battle Bent Street in the penultimate game at 22:30h, while Back Circle and Sparta Boss will try to end their round-robin runs on a high, following that game at 23:15h.