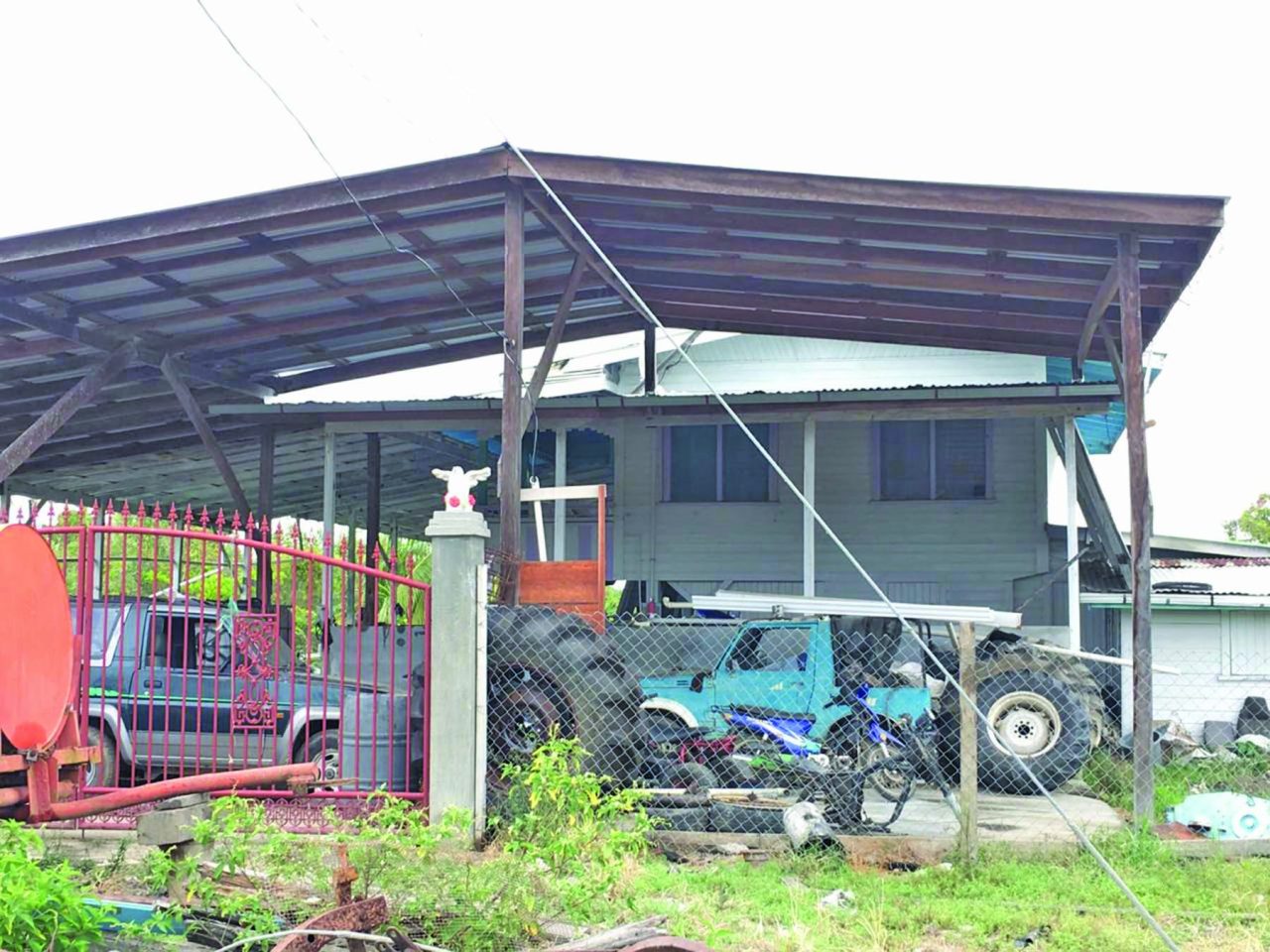 Gunmen on Tuesday morning invaded the home of a Black Bush Polder, Berbice, Region Six (East Berbice-Corentyne), family robbing them of over $1 million in cash and jewellery.
Reports are the gunmen entered the Lot 172 Mibicuri, Black Bush Polder home by breaking one of the windows.
The home is owned by rice farmers, Naziran Hussain, 60, and her 70-year-old husband, Lomas Parag.
Speaking with this publication, Hussain's niece said that she was awoken at about 02:00h and confronted by the men, who ordered her not to scream.
The 60-year-old woman recalled that the men covered their faces with rags. She said that they then woke her other relatives and tied them up before demanding that they hand over cash and jewellery.
The teen said that her aunt was beaten by the men after she refused to hand over her valuables. She recalled that her aunt was kicked by one of the gunmen, who demanded that they hand over the money they withdrew from the bank. She added that her teenaged brother was also beaten after he rebelled. However, Hussain finally gave in to the bandits' demand and handed over US$600 and $200,000 along with a quantity of jewellery. The gunmen also rode away with a motorcycle which was later found abandoned.
The teenager recalled that the family endured the frightening ordeal for about an hour at the hands of the six bandits. She said that after the bandits escaped, they raised an alarm and the police were called.
An investigation has since been launched.
In December, the Guyana Police Force had said that there was an increase in gun robberies in Berbice. Only last week, four armed men broke into 63-year-old Rene Kumarie Bhagwandin's Bloomfield, Corentyne, Berbice, home and pushed her off of a roof-like structure while robbing her of jewellery, phone cards, and cash.
Reports are that at about 01:30h on Thursday last, Bhagwandin was in her bedroom with her husband when she heard a noise followed by banging against the door at the entrance of her home.
The woman hopped out of bed to determine what was happening and was confronted by four masked men, who by then had managed to kick down the door. The bandits robbed the woman of two gold rings, a silver bangle, $63,000 in Digicel and GTT phone cards as well as $23,000.