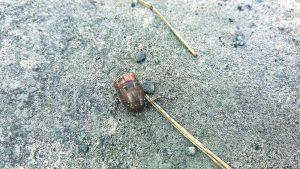 A 60-year-old man of Independence Boulevard, Georgetown was on Saturday morning robbed and shot in front of his home, shortly after returning from a night shift.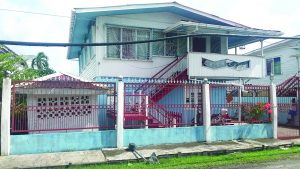 According to reports, the incident occurred at about 05:45h at Lot 239 Independence Boulevard, La Penitance.
Keith Canzius, a security guard, was just about to open his gate after arriving home, when he was pounced upon by two males, one of whom was armed with a gun. A scuffle ensued and he was shot once to the left side of his chest.
When this publication arrived at the scene, Canzius said he saw the duo on a bicycle just minutes before the incident but dismissed any ideas that they were about to rob him.
However, as he attempted to enter the yard, the suspects charged at him, removing money from his pocket and a bracelet. One of men, he recalled demanded that he hand over a phone but he tossed it over the fence. After that, the bandits quickly made their escape on the said bicycle and fired one shot which caught him near his chest.
"I spin around and the other one on the bike saying to 'take he phone' so I throw the phone in the yard. We had a scuffle and they ride away and the other one shoot me," the injured man explained.
He rushed to the Georgetown Public Hospital Corporation (GPHC) where he was treated and discharged. Meanwhile, a report was filed and Police visited the scene where CCTV footage was retrieved for processing. However, when Guyana Times visited the victim's home, a spent shell was still present at the scene.
The suspects escaped with $6000 and a bracelet valued at $90,000. The victim recalled that they wore hoodies to hide their faces.
According to Canzius, the crime rate has been growing in his community and other family members have been robbed. Just recently, a nephew was the victim of a similar incident, allegedly by the same persons. He stated that their method of operation is during the morning and afternoon hours.
"They rob my nephew and two other boys from the area and is the same two. That's the time they does rob people – at 6 and 7 'o' clock in the morning and in the afternoon. I glad if the camera working and the police can pick them up," Canzius told this publication.