Bartica is hosting its Inter-Schools Field Competition which featuring more than 1000 athletes from eight Primary and two Secondary schools as well as one private school.
The event which is a prelude to fielding competitors to the National Athletics championships saw the athletes compete in various field events which would be followed by Track events today.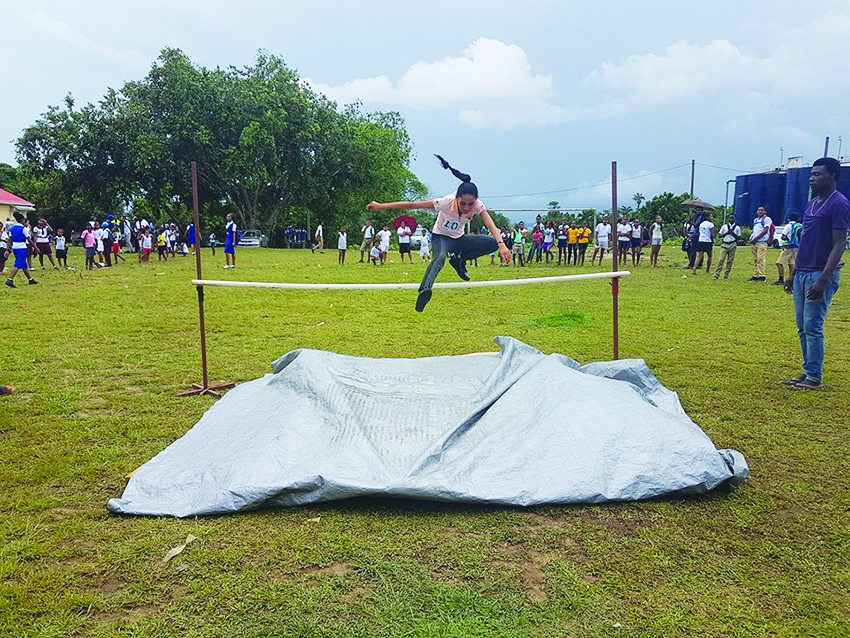 The Inter-Schools competition began on Tuesday with the students hoping to represent the Cuyuni/Mazaruni Region 7 in seven aquatics categories in addition to heats for the track and field.
Nationally, Bartica is known for being outstanding in aquatics as well as in the various teachers' competitions.
Athletes representing region seven are drawn from as far as Waramadong in the Upper Mazaruni to Itaballi in the mid-Mazaruni region to Karrau in the lower Mazaruni, the rivering communities and central Bartica.
Already, 14 student-athletes have earned the chance to represent the region in aquatics with Fayon Wong being the 50 meter freestyle and backstroke under 12 champion.
Ryan Williams dominated in the under 12 male categories while in the under 14 category Josh Allen emerged the star. Sushanna Williams and Kieanna Clementson are the swimmers to beat from the 'Red Earth' (Gateway to the Interior) region.
Diana Thomas and Randy Bowen are the swimmers to watch in the under 16 female and male categories while the stars of the under 18 categories are Kevin Edwards, Kenicia Moses, Moriah Richards and Fazeena George.
The most outstanding in the cycling category is Nickson Williams.
No strangers to competing at the nationals are Fayan Wong, Josh Allen, and Kevin Edwards. They competed in the championships in 2016. Ryan Williams competed in 2015.
Having the titles of the first and second best swimmer in 2015 and 2016 at the National championships, Kevin Edwards aged 17 is issuing a warning that this year he will be taking the National Aquatics Champion Boy title.