A team of officials from the ministries of Public Infrastructure and Finance, led by Public Infrastructure Minister David Patterson, on Friday visited Cuyuni Mazaruni (Region Seven) to assess and inspect ongoing hinterland road projects in the area.
Minister Patterson explained that the team was in the region to get a firsthand look at the two main crossings which link both Mahdia and Bartica.
"We visited the furthest point in Region Seven, which is Cassandra Crossing. The works in that area are progressing satisfactorily and are expected to be completed by mid-2018. We have a contract from Mahdia to the Denham Bridge, and one for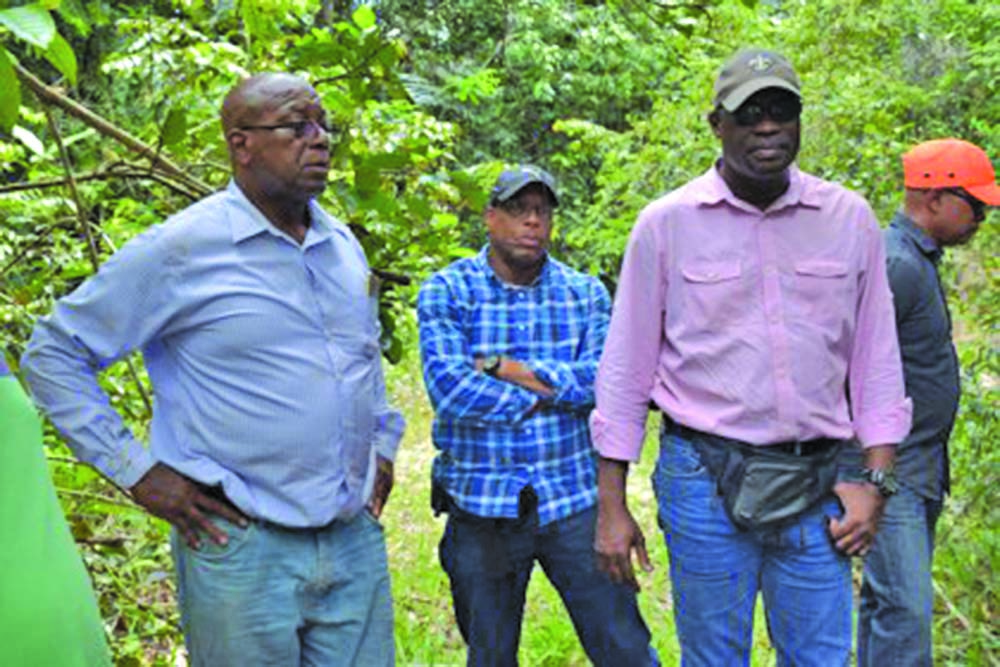 works from Mile 78 on the Bartica-Potaro trail to Mile 96 (Cassandra Crossing)," Minister Patterson said.
When completed by the end of 2019, the project will create a direct link from Bartica to Mahdia after more than 30 years' wait. It will serve as an impetus to the fulfilment of Government's vision to link the coast and the hinterland.
Finance Ministry officials were invited along reportedly so they could better appreciate how the resources for projects such as these are utilised.
"At the beginning of the year, I normally go to every region to assess and inspect as many of the major projects as possible. Also (I go) to ensure that the contractors are not executing poor works, and this helps us to plan for our 2018/2019 budget. This time I walked with members of the Ministry of Finance, because I found that it is crucial that they be able to appreciate why we put in certain measures. Sometimes it is difficult to explain to them at budget time the need for certain resources and what we are doing with it, especially for the hinterland works," Minister Patterson underlined.
The works commenced in 2017, and have been progressing amidst challenges.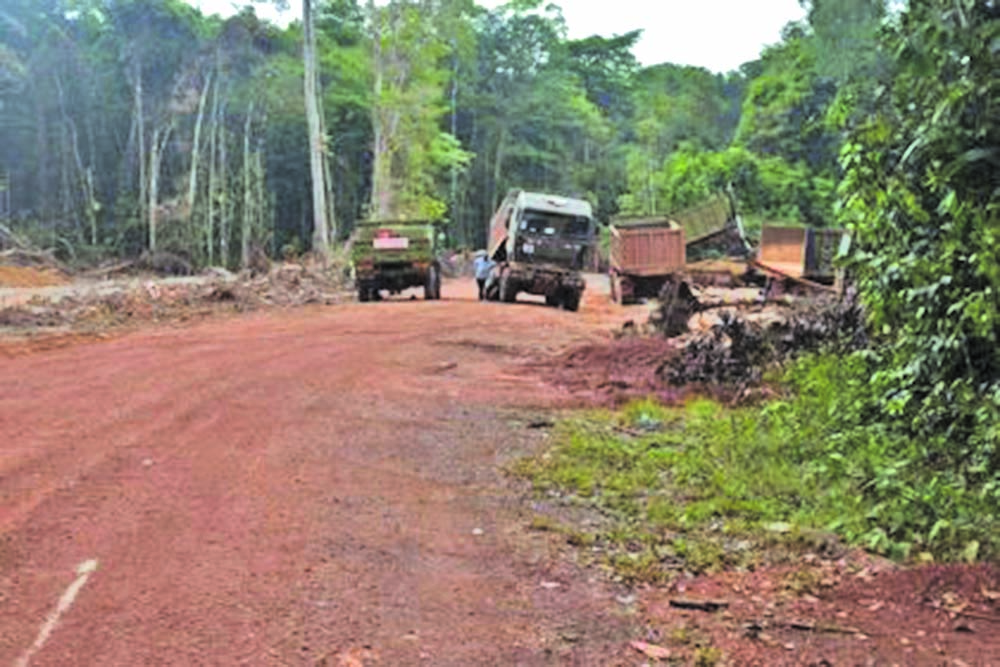 Hinterland Engineer Jeffrey Walcott explained that the contractors are working towards a 2019 deadline. However, the biggest challenges remain the weather and sourcing of raw materials.