— Mayor Narine contends he is representing City Council
Chairman of the Giftland Mall, Roy Beepat has threatened a $200 million lawsuit against Georgetown Mayor Ubraj Narine if he refuses to apologise for making false remarks about the company owing mega taxes to City Hall which has caused the Group "irreparable harm".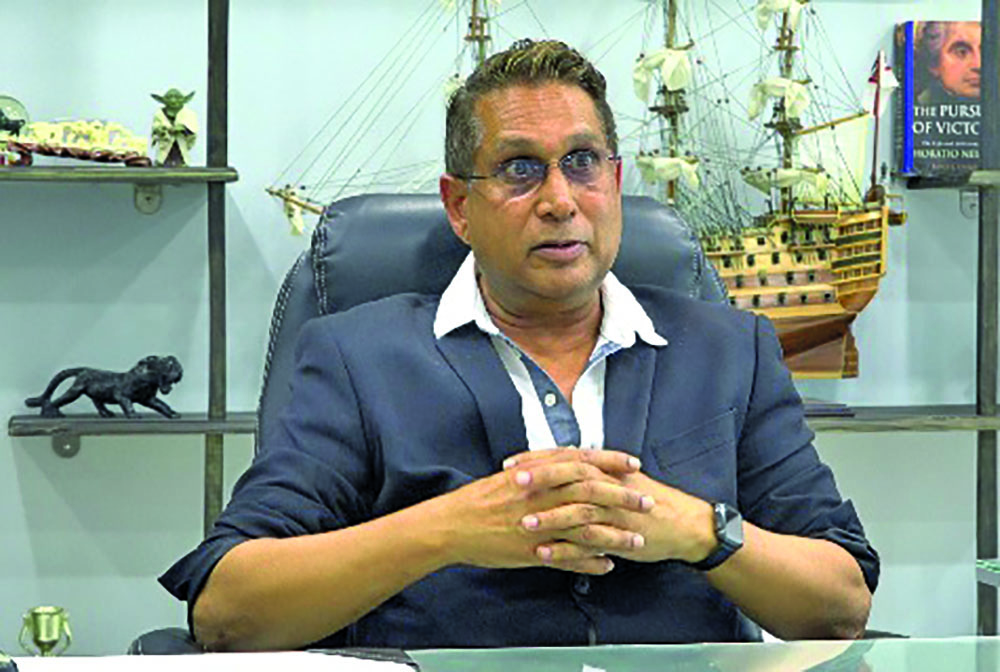 Chief Justice Roxane George on Thursday ruled in the case brought by Giftland that the Mayor and City Council (M&CC) acted illegally when it claimed more than $100 million in rates and taxes from the Giftland Group.
In a statement on Friday, Giftland said that the High Court found too that at this period, no taxes are owed by the company to the city. The M&CC had used a valuation that was in breach of the Valuation Act to impose the huge charges against the Group, hence the court threw out the demand notice that was sent to the company claiming taxes.
Beepat said he has been vindicated by the court. As such, he has given an ultimatum to Mayor Narine to apologise to him in person by 14:00h on Monday (February 22, 2020) at the Giftland Mall in Turkeyen, Greater Georgetown, otherwise, he will face a $200 million lawsuit in his personal capacity for defamation and damages caused to the company's reputation.
"I have no interest in suing the city. I would be suing the Mayor personally because he had made it personal. So, it's either he can come up here and he can offer an apology for all the wrong things he has done to me and my company or he face the whole brunt of the Giftland wrath," Beepat asserted during an interview with Guyana Times on Friday.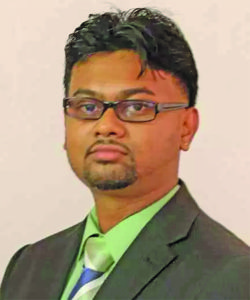 According to the Giftland Group of Companies Chairman, his company has been victimised, polarised and its reputation has suffered "irreparable harm".
"He has boycotted the hundreds of people that owe taxes and made it a point to attack Roy Beepat and the Giftland Group. And such actions are reprehensible considering that we were in discussion to have all our taxes matters to be settled at the time he decided to make these statements and come out and attack us. He has caused irreparable harm to our reputation and a lot of damages with our bankers and a lot of our international corresponding associates and our local community associates. We've been under this cloud for the last year, almost, for what the Mayor has put us under and it has been personal with him," the businessman pointed out.
Beepat went on to note that he has been waiting over a year now to respond to the Mayor's "personal attacks" against him and his company, and he will not be backing down from his threats.
He added that Narine's allegations have not only tarnished his character and the company's reputation but also affected its massive investment ventures.
"So he needs to understand that his words have consequences… We've lost a lot of customers based on the Mayor's accusations against this company. They were completely unfounded. He has led this personal attack and it has caused this company money," the Giftland Chairman posited.
However, in its missive on Thursday, the Group, cognisant of its corporate responsibility, offered an olive branch to the M&CC to find a way to work together having recognised that the country cannot run without taxes.
Asked on Friday whether this offer is still on the table, the businessman contended that he is still willing to work with the City Council going forward.
"Giftland has never shied from paying its taxes. We pay hundreds of millions in taxes every year and we're to continue to try and find a way to continue work with them. There are many properties around this area – Caricom, [Arthur Chung] Conference Centre and the [National] Aquatic Centre where you can get comparative values of taxes and we're willing to go along with that. But when they pick a figure of 275 per cent out of the year and they compounded 21 per cent interest – where they could show no logical reasons where they getting these hundreds of millions from, and where they can't even provide basic sanitisation like garbage collection – and now they want huge taxes. These need to be worked out and we were trying to work it out before the Mayor jumped up and victimised me," Beepat outlined.
Meanwhile, when contacted for a response to the business on Friday, Mayor Narine contented that the court only ruled on one aspect of the matter, that is, the illegality of the valuation.
Nevertheless, the city Mayor insisted that he was acting on behalf of the M&CC when he made the tax claims against Giftland.
"The only way I will apologise to Mr Beepat is after he shows the public a copy of his receipt that he had paid the Mayor and City Council since his business come in existence. And I represent the Mayor and City Council. I took an oath to represent the people of the city so I don't have [to] attack Mr Beepat personally. I'm speaking on behalf of the citizens of Georgetown," Narine asserted.