Thirty-five-year-old Jairam Lalman, of Fort Ordnance, Housing Scheme, East Canje, Berbice, Region Six (East Berbice-Corentyne), who was busted with over 100 pounds of marijuana in his car trunk, was sentenced to four years' imprisonment and fined $27 million.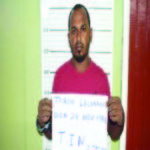 Lalman appeared before Chief Magistrate Ann McLennan at the Georgetown Magistrates' Courts on Thursday and admitted that on December 2, 2019, at Mandela Avenue, Greater Georgetown, he had in his possession 46 kilograms/59 grams of marijuana for the purpose of trafficking.
Facts presented by Custom Anti-Narcotics Unit (CANU) Prosecutor Narissa Leander stated that on the day in question, drug enforcement ranks, acting on information, intercepted motor car PFF 3516, which was driven by the defendant in the vicinity of the Botanical Gardens.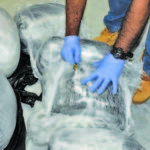 A search was carried out and the narcotics were discovered. He was arrested and the charge was instituted.
The court heard that Lalman told the ranks that he received a call from his cousin, "Truck", to do some work. As such, he borrowed his brother's car and travelled to Abary (Region Five) where he met two men who handed over the narcotics to him.
The Prosecutor stated that Lalman then returned to Georgetown where he met with his cousin and was instructed to follow his vehicle; however, he was intercepted by CANU ranks and arrested.