– wife, daughter taken into Police custody
A rice farmer was on Monday evening shot and killed in his West Berbice home after gunmen allegedly invaded the property.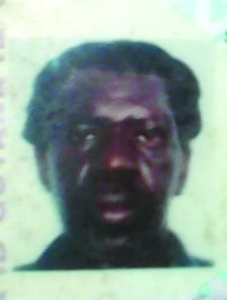 Dead is 60-year-old Gregory Reynolds, also called "Bermine", of Lot 131 Number 8 Village, West Coast Berbice, Region Five (Mahaica-Berbice). It is believed that he was shot sometime between 20:00h and 22:00h.
According to reports, Reynolds, his wife and daughter were at home when the gunmen struck. The man was later found lying in a pool of blood in the lower flat of the building and an alarm was raised. At the time, he had close to $400,000 in his pants pocket.
While the details of what took place were not forthcoming, Guyana Times understands that the now dead man would normally give his wife and two children money when he sells his paddy at the end of each crop.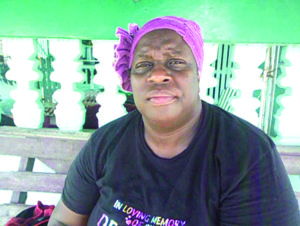 It has been reported that on Monday, the rice farmer collected his money to purchase two new wheels for his tractor. This, however, might have angered the man's wife and an argument erupted between them.
The dead man's sister, Barbra Pluck-King, related that although Reynolds lived among four of his siblings, none of them were informed when the alleged bandits attacked nor after they left.
The woman added that she was informed that the Police arrived at the scene and found her sister-in-law sitting next to her brother's motionless body. However, she did not relate any information to the family about what transpired.
"I didn't see any doors or windows broken so I turned around and asked, Kuntie what really happen? And she said 'me na know. Me bin sit down in the hammock and me na know happen'".
According to the man's sister, the woman was wearing several gold chains, bangles and rings when she arrived at the scene.
"Now if somebody come to rob, they will be looking for jewellery and money," she noted. With little help coming from her sister-in-law, she turned to her niece for information.
However, she got no vital information from the 25-year-old. In fact, according to the grieving sister, she was verbally abused hence, she became suspicious.
"No windows were broken; it is just like a door kicked from the inside. If someone break and enter, there would kick from the outside. When I looked at the blood on the ground and I see the gel on the ground, I know that my brother was not just murdered. In know that he was dead for a little while," the sister who is a registered nurse revealed.
Both the woman and her daughter were taken into Police custody as they continue their investigations.
Meanwhile, the couple had been married for more that 30-years and their union brought forth two children. The woman has two other children from her previous marriage.
An autopsy performed on the body on Tuesday gave the cause of death as shock and haemorrhage as a result of multiple gunshot injuries.