A Sheildstown, West Coast Berbice (WCB) welder is yet to regain consciousness after he was struck by a motorcar while journeying home on Wednesday last.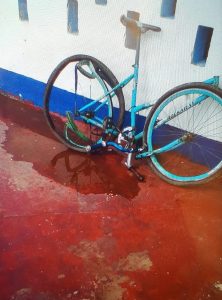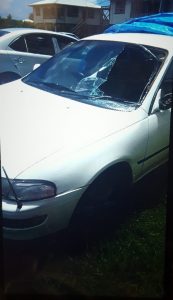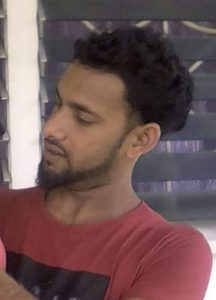 Twenty-six-year-old Irfaan Ahmad, a father of one, is presently nursing injuries about his body in the Intensive Care Unit (ICU) of the Georgetown Public Hospital Corporation (GPHC).
The man was making his way home at about 22:00h following his shift at the Blairmont Sugar Estate when the accident occurred.
Guyana Times understands that Ahmad was in Sheildstown, WCB, when he was struck from behind by a white motorcar.
As a result of the impact, the man was thrown from his bicycle into the corner of the road. He was discovered when an acquaintance stopped to made inspections.
At this time, the driver of the car which struck the young father and who was still at the scene attempted to escape but was caught.
He was instructed to take Ahmad to the hospital, to which he complied, rushing the man to the Fort Wellington Hospital.
Ahmad is nursing two broken arms and legs, a disconnected hip, spinal injuries and swelling to his brain.
However, since the accident on Wednesday last, traffic ranks only visited the scene on Sunday when they took measurements on the road.
The driver of the car which struck Ahmad was taken into Police custody but was subsequently released on station bail.
The family is calling for a swift investigation into the matter. Ahmad's only child is only 21 months old.