The New Amsterdam Regional Hospital, Region Six (East Berbice-Corentyne), is once again under the spotlight for inadequate services being provided to the public as a result of malfunctioning equipment in its laboratory and a shortage of X-ray films.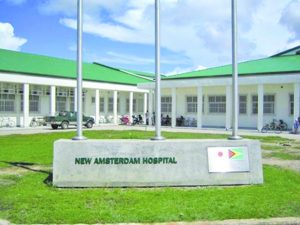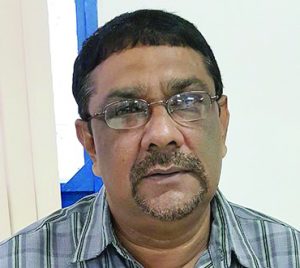 According to Regional Chairman of Region Six, David Armogan, the health sector in Berbice continues to be plagued by some level of difficulties and this, in turn, is having a direct adverse effect on patients and their families.
"Right now, the New Amsterdam Hospital does not even have X-ray films. A lot of the equipment in the laboratory are not functioning properly so that will, of course, affect the diagnostic capacity of the doctors. If they cannot do proper tests, then, of course, they will not be able to diagnose properly," the Regional Chairman told this publication.
He lamented that the hospital in question is a regional hospital and was expected to be a state-of-the-art facility with efficient and exceptional services, free of cost.
According to the Chairman, if proper equipment and supplies are not provided to the medical staff operating there then "the services provided will be limited or non-existent and residents will have to suffer heavy financial burdens to seek private medical care."
"Poor people, if they have to do an X-ray, they have to go to the private institutions.
They still have many issues in the health sector but we are trying to grapple with it…be able to deal with this situation," Armogan added.
Over the past few months, residents in Berbice have complained bitterly that the health sector in Region Six has been delivering a service which is less than expected for more than two years. A shortage of drugs and medical supplies has been one of the major issues.
In 2018, Public Health Minister Volda Lawrence publicly admitted that there is massive stealing of drugs at the New Amsterdam Hospital. Lawrence said Government has been spending too much money on health for there to be a constant drug shortage at that hospital.
One year later, such an issue is still prevalent among health facilities and hospitals in the Ancient County.
During the recent commissioning of an $8 million staff on-call quarter and state-of-the-art kitchen in Berbice, Director of Regional Health Services, Jevaughn Andrew Stephen, stated that the Regional Health Services mandate is to provide essential healthcare services to the residents of East Berbice Corentyne, and for that to be executed, the staff of the health facility must be comfortable in their work environment.