…slapped with murder charge
A New Amsterdam woman has been remanded on a murder charge after she reportedly fed her husband poison.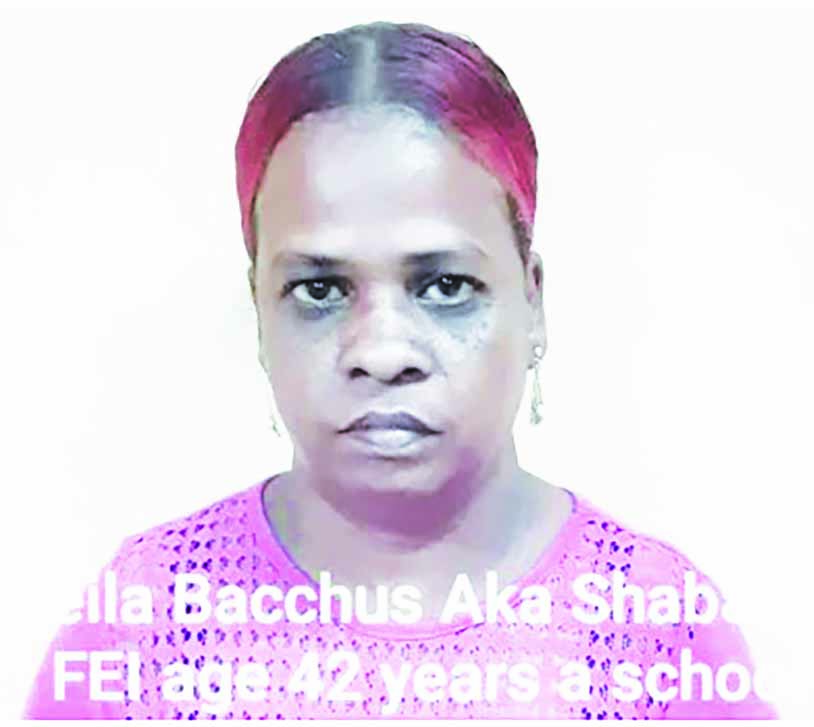 Forty-two-year-old Leila Bacchus of Timmers Dam, Mount Sinai, which is typically called Angoy's Avenue, New Amsterdam, Berbice, was on Monday arraigned for the murder of her reputed husband. She appeared at the New Amsterdam Magistrate's Court.
Police stated that between May 16 and 20, 2023, she murdered 43-year-old Andy Junor also called "Bull" at their home.
Bacchus was not required to plead to the indictable charge when it was read to her by Magistrate Renita Singh. She was remanded to prison and the case will continue on July 14.
According to the Police, arrangements were being made to bury the body and the cause of death was given as poisoning.
However, the wife allegedly did not follow protocol by reporting the incident to the Police, as such Police launched an investigation. According to reports, the woman was allegedly seen by neighbours disposing the suspected poisonous substance in a drain.
According to the Police, Bacchus and another relative visited the Central Police Station on May 20 and reported that Junor had ingested a poisonous substance and subsequently died while being treated at the New Amsterdam Public Hospital.
Police said the accused did not follow the normal protocol, which prompted an investigation even as arrangements were being made for the burial.
It is alleged that the woman gave her husband the poisonous substance after he reportedly caught her video chatting with a man. After falling ill, Junor, did not say that he ingested poison.
Questioned by investigators, Bacchus allegedly revealed that she and her reputed husband had been together for 24 years and he recently found out that she was unfaithful and has since been "nagging" at her.
She also reportedly confessed to giving him the poison to drink.
Bacchus reportedly told investigators that at about 17:30h on May 16, Junor returned home from work with an energy drink in his bag.
She allegedly confessed that she took the bag into the kitchen, opened the energy drink, and poured an amount of poison she had purchased to spray the yard into the bottle.
After consuming the drink, the man started to vomit and was rushed to the New Amsterdam Public Hospital. He died a few days later. (G4)