Guyoil/Tradewind Tankers U-18 Football League…
Just one match remains before the Petra-organised Guyoil/Tradewind Tankers School Under-18 Football League enters its final round over the weekend at the Ministry of Education Ground.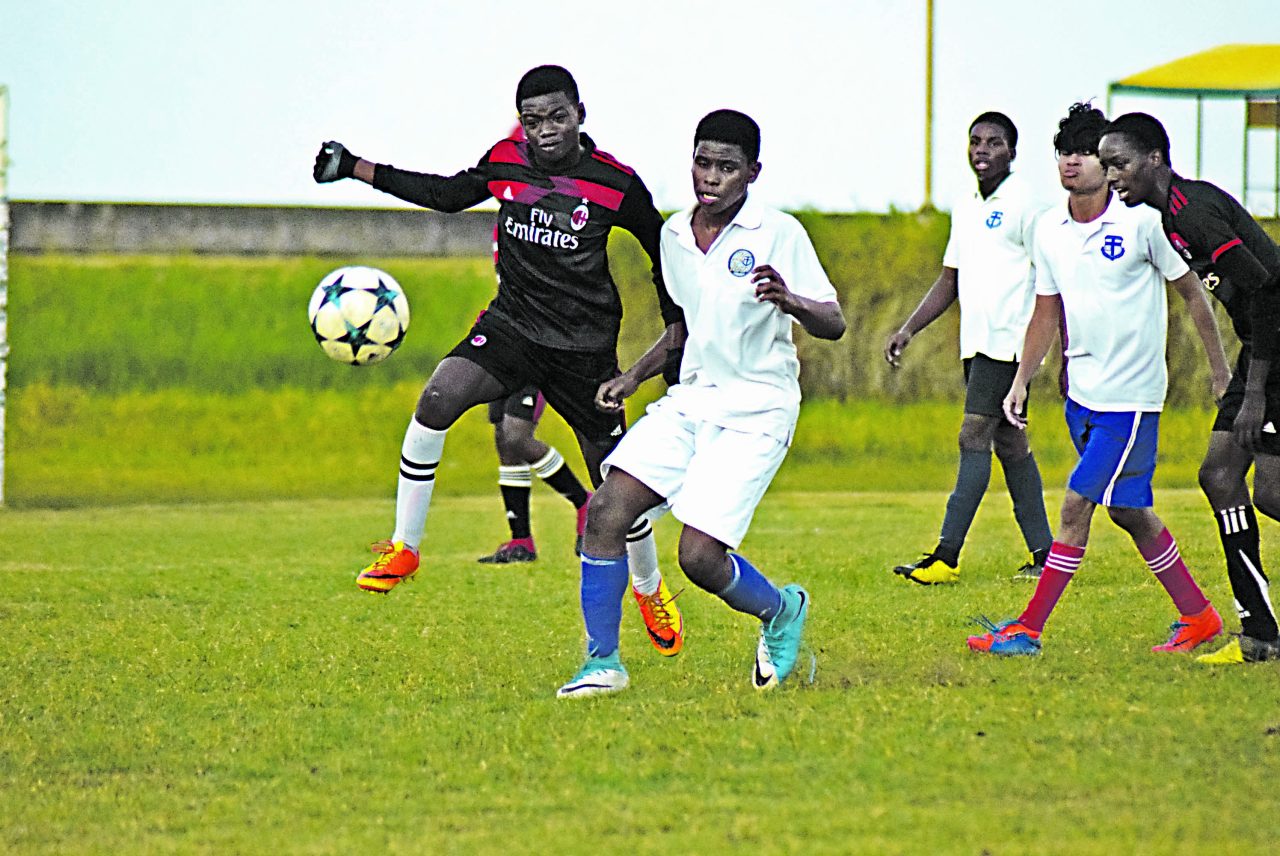 The action in the 12-team League continued on Monday afternoon with a double header, which saw victory being claimed by Queen's College and Bishops' High School.
Marian Academy and Bishops' High were the only two sides to take the field on Monday to contest their fixture, which saw the latter win 2-nil.
Lynford Isles scored in the 31st minute while Kacey Carter made it a two-possession game in the 63rd minute, a goal which put some comfort on the path to victory.
Scheduled to compete against Queen's College in the first match, Dolphin Secondary failed to field a team at match time and, as a result, gifted the opposition with three welcome points. This walkover win took Queen's College to six points, but they're still 10th in the League.
In their next match, they oppose Marian Academy, who are ninth with six points.
Meanwhile, this weekend, the tournament wraps up with six matches on the card, but the real fight is between the League's front runners.
Lodge Secondary currently lead the League with 27 points, with Annandale right on their tails with 27 as well but a weaker goal difference.
Linden's Christianburg-Wismar Secondary are third with 26 points and are the only undefeated team in the tournament.
The closest rival to these three top runners is Vergenoegen Secondary who are just out of the race for a podium finish. They have 22 points; a loss or victory over the weekend will still see them finishing fourth.
According to the organisers, the last match of the penultimate round is scheduled to be contested today at the same venue between Marian Academy and Queen's College.