BCB/Da Silva Motor Spares Under-13 Tournament
It was Port Mourant's first major club title since 2005 when they emerged as champions of the Berbice Cricket Board (BCB) Under-13 tournament. They easily defeated Rose Hall Town (RHT) Poonai's Pharmacy on first innings points to claim a major title, since they won the Rose Hall Town Youth and Sport Club (RHTY&SC) Busta Champion of Champions.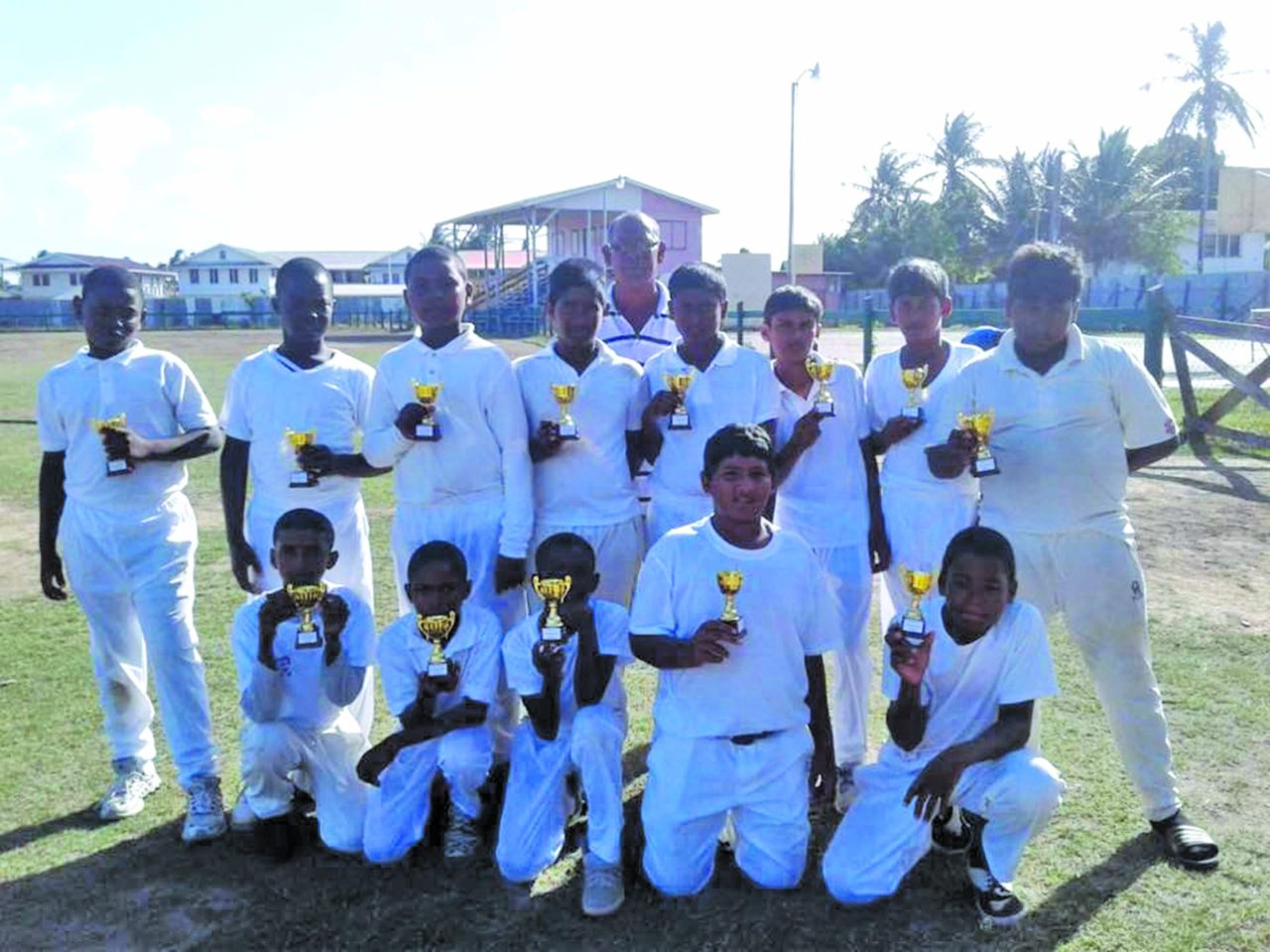 The Under-13 tournament was the second of its type to be organised by the Cricket Board in its 79 years of history. Scottsburg won the Ricks & Sari Under-13 tournament, which was organised by the Keith Foster-led BCB nine years ago.
Port Mourant won the toss and decided to bat first, scoring 93 for 5 from their allotted first innings quota of 25 overs. Openers Rampersaud Ramnauth and Salim Khan gave them a solid opening stand of 35 in 14 overs before Khan was caught off the bowling of L Singh for 19. Ramnauth went on to top score with 48, which included four boundaries, while K Naglen scored 12. Bowling for RHT Poonai's Pharmacy, Nelroy Hicks took 2 for 16 and L Singh, 2 for 21.
Needing to score 94 in 25 overs to obtain first innings points, RHT Poonai's Pharmacy was dismissed by a brilliant spell of off-spin from the Upper Corentyne-based Khan. Khan bowled 9.2 overs to finish with the remarkable figure of 8 for 21. RHT Poonai's Pharmacy were bowled out for 40 in 18.2 overs with only Matthew Pottaya reaching double figures. A Munroe (1 for 10) and Tourah Shaundeo (1 for 6) supported Khan.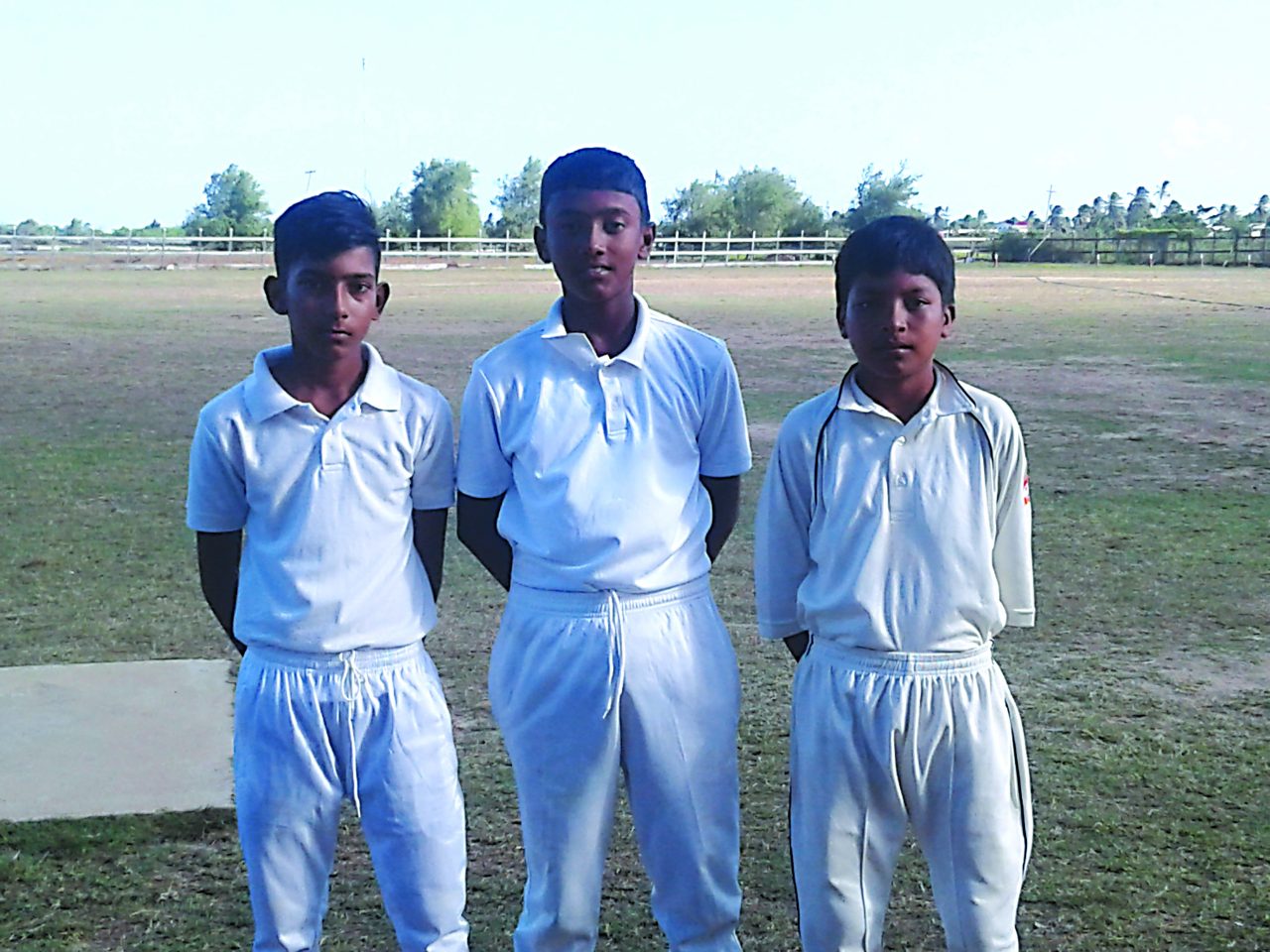 In their second innings, Port Mourant Cricket Club had reached 26 for 1 when the match was called off early with one hour remaining. Rampertab Ramnauth had 18 not out while Pottaya took the one wicket to fall for 12 runs from 10 overs.
BCB President Hilbert Foster expressed gratitude to Da Silva Motor Spares Managing Director Flavio Da Silva for his investment in Berbice cricket and stated that he was pleased with the level of play by the Under-13 cricketers. The Da Silva Tournament would serve as a feeder for the Under-15 level, and Foster predicted that players like Khan, Pottaya and others would go on to represent Guyana in the future.
The BCB President congratulated Port Mourant Cricket Club President Vickram Suebarran for his leadership of the Club and coach/manager Leslie Solomon for his supervision of the team. Foster disclosed that he was willing to assist the Port Mourant Cricket Club in any way possible to return to their glory days.
Da Silva stated that he was delighted to be associated with Berbice cricket and urged the players to always be disciplined. Da Silva also spoke of the importance of hard work and listening to advice from seniors. The BCB would like to acknowledge the contribution of Anil Beharry and Ricky Deonarine. The champions and runners-up received trophies while each player in the final carried home a souvenir and trophy. Man of the Final Salim Khan received a supply of educational materials and a trophy.