…couple killed each other during argument – Police
The bloody bodies of a woman and her reputed husband were on Tuesday found lying on their bed in their Lot 522 Kuru Kururu, Linden-Soesdyke Highway home.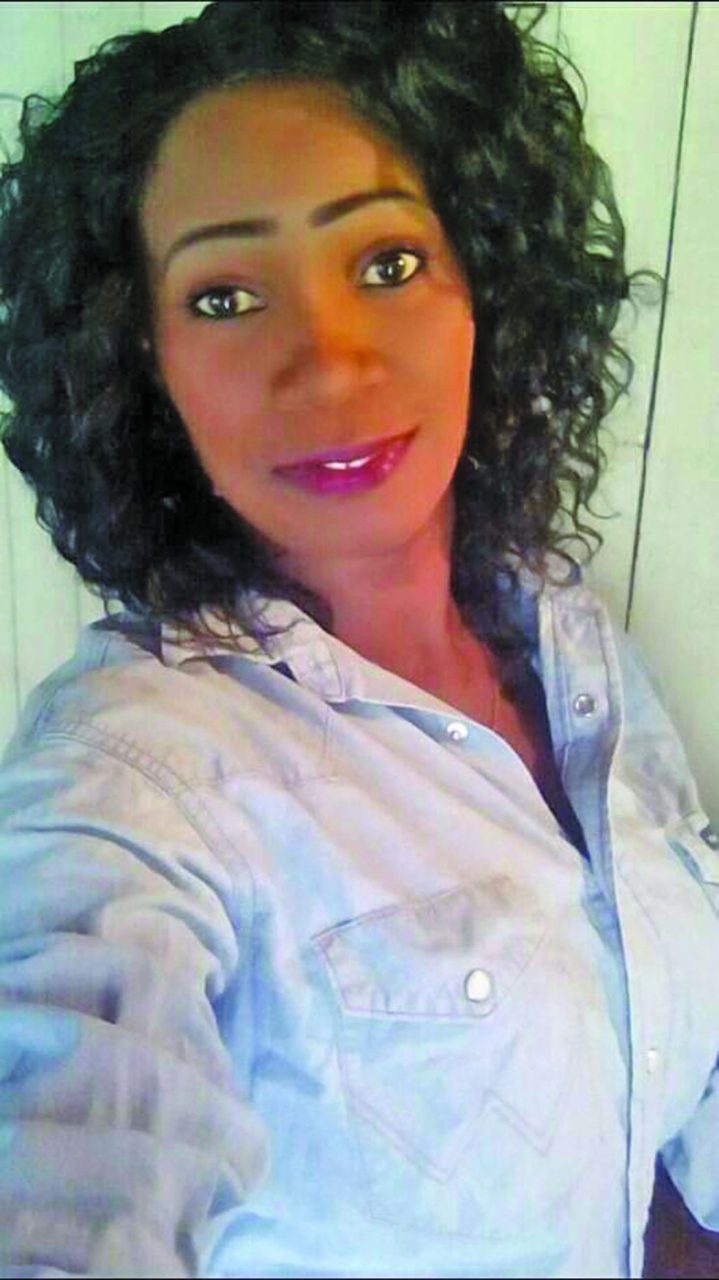 Dead are 36-year-old Naco Malika Hale and 48-year-old Alwin Bleacher. The dead couple were found by their 14-year-old son after he went into their bedroom to check on his mother, since she did not wake them up to prepare for school as was routine.
As he entered the bedroom, he saw his mother lying in a pool of blood with several stab wounds to her neck, while his father was partially on her with an incised wound to his lower back. In his mother's hand was a pair of blood-stained scissors.
He immediately woke up his three siblings and they ran over to a neighbour's house where he related what they saw. Villagers then rushed to the scene as the Police arrived.
When Guyana Times arrived at the scene, scores of residents flocked the house as crime scene experts conducted their investigations. The Police were working on the theory that the couple might have been involved in a fight, which led to them fatally wounding each other.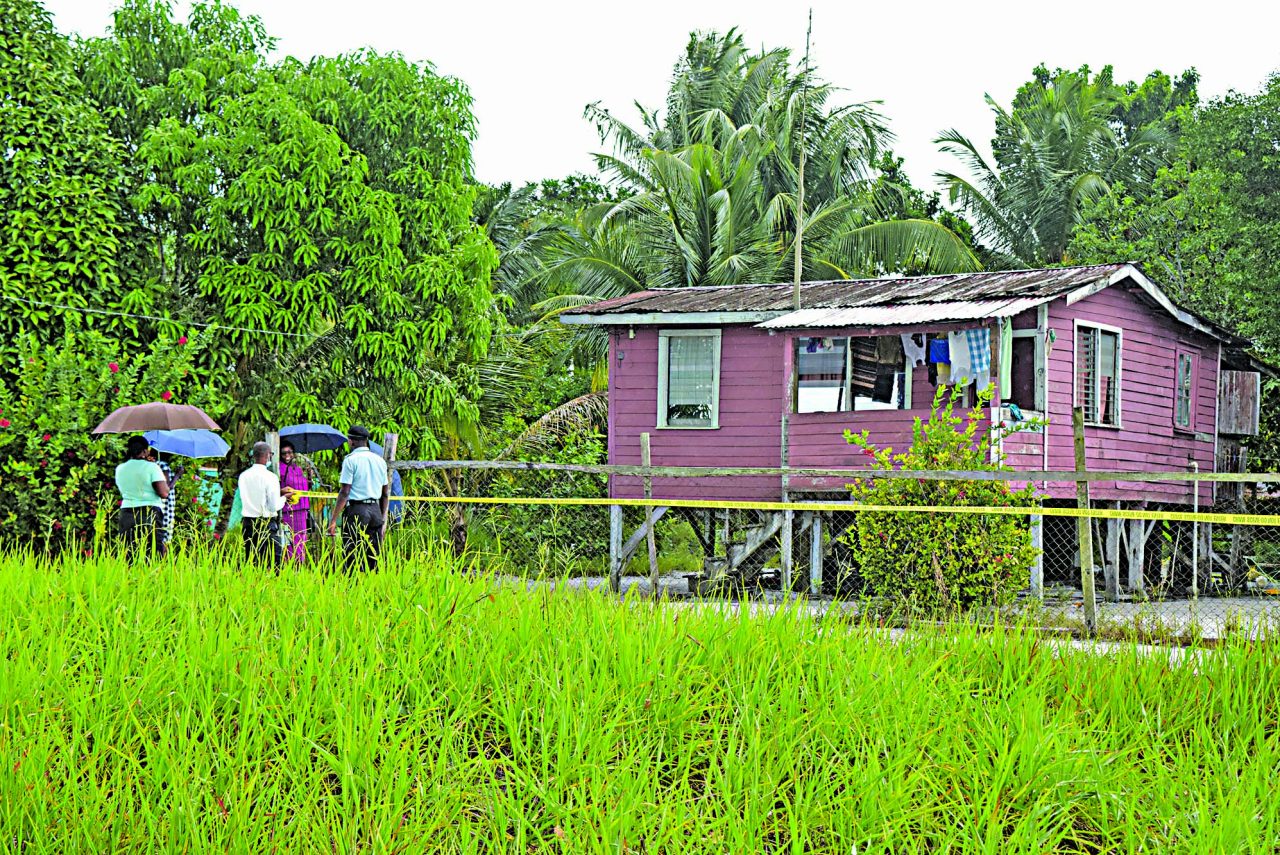 The eldest son confirmed that his parents were involved in a heated argument about 22:00h after which he heard a "scramble" followed by silence. The young man reportedly told investigators that he did not pay any heed to his parents, since they usually argued. He said he, along with his siblings, went to sleep.
The argument, the teenager allegedly stated, stemmed from his mother's refusal to drop a court case against his father.
The Police later stated that the now dead man was charged in August last for wounding his son. This publication understands that the teenager did not clean a "pig pen" and this angered his father, who picked up a knife and cut the young man on his abdomen.
On Tuesday, a neighbour, Joan Da Silva explained that after the teenager discovered the motionless bodies of his parents on their bed, he and his siblings ran over to her house.
"I left home at about 07:00h and like 07:15h when I reached into work, my daughter called and requested that I come home right away, that Malika and her husband dead," she added.
Without hesitation, she rushed home and went straight to the couple's house where she saw them in a motionless state. According to Da Silva, Hale was lying on her back and her husband's feet were on top of her stomach.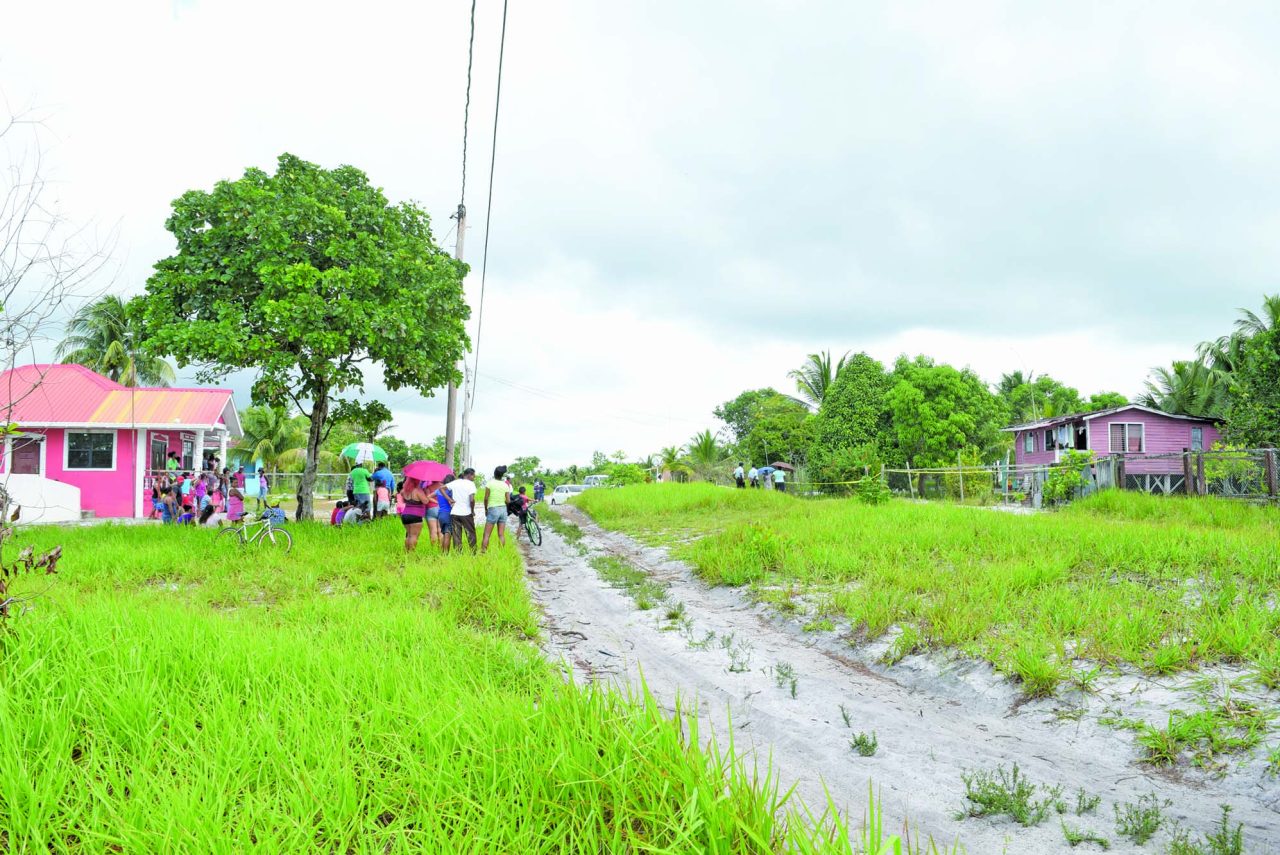 "From what I see, Malika had couple stab wounds to her neck and the man has one to his back," she added. However, Police sources confirmed that the man was stabbed at least 13 times, while the woman was stabbed 10 times.
Da Silva, who was also a close friend of the now dead woman, said that the couple would have disagreements often. She noted that in some cases, Bleacher would physically assault her, but this time, the argument turned tragic.
Bleacher, she claimed, was a violent person while Hale was a decent, honest and hardworking woman, who ensured that her children were taken care of. She worked as a cook at a food mart in Soesdyke on the East Bank of Demerara.
She was also the President of the Parent-Teacher's Association at the Kuru Kururu Primary School.
Da Silva revealed that the now dead man was released on bail for the stabbing incident.
"No one knew he came out … when I get the information that he came out, I asked his daughters, but they told me no … I asked Malika, she told me no … It is until one day, I told the daughter that I saw her father and asked whether he came out of prison and it was that time, she confirmed same," Da Silva added.
She noted that based on reports received, he was supposed to stay 100 feet away from the house and his son whom he had injured.
Meanwhile, the owner of the food mart where the now dead woman worked told this newspaper that she was a hard worker. The businesswoman explained that the woman would normally arrive at work for 07:00h, but on Tuesday she did not.
She said she attempted to make contact with Hale, but her calls went unanswered. She said shortly after someone went to the business establishment and informed her of Hale's demise. She drove to the scene where she saw a crowd and her worst fears were confirmed.
"She loved her children a lot … every time she was ready to leave, she collected food and so for the children … not only the life of a good woman was taken but also one who was respected," her employer said.
Another friend, who was at the scene, explained that the two of them had a discussion on Monday afternoon and he was shocked to learn about her demise on Tuesday.
Hale and Bleacher were together for several years and had four children, aged four to 14. The woman was originally from Linden. As the news spread, the woman's relatives showed up at the scene.
The Police removed several pieces of evidence as they continue their investigations into the murders. (Bhisham Mohamed)