An unidentified body of a male was discovered in the western drain on East Street, Georgetown.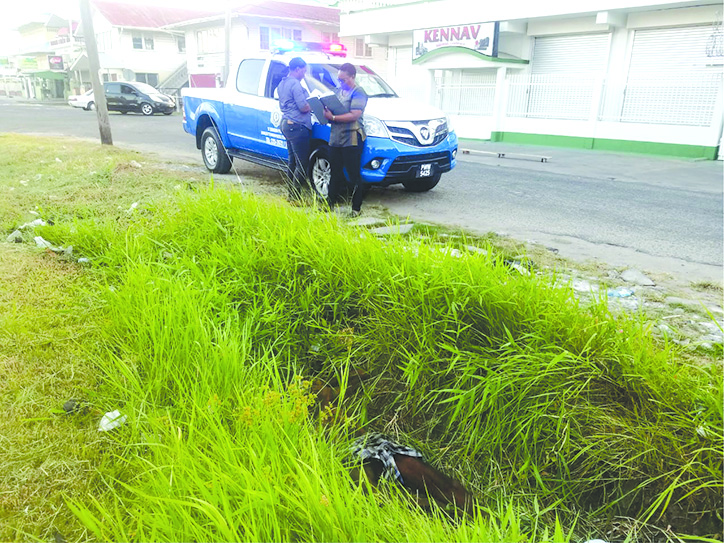 Reports are that at about 17:00h on Friday afternoon, a passerby noticed the motionless body of a male East Indian lying in the drain.
The police were summoned to the scene and ranks reported that the dead man was clad only in a pair of checkered trousers. According to the police, he is estimated to be between 45 to 65 years old.
Blister marks were found on both of the hands and feet. It is believed that the marks are blisters caused by the sun.
The body is presently at the Lyken Funeral Home awaiting a post-mortem examination and identification.