Regional Chairman of Region Three (Essequibo Islands-West Demerara), Julius Faerber has revealed that there is a flouting of the tendering projects in the region, stating that the standard rules and procedures are not followed when awarding contracts.
During a recent interview with Guyana Times, Faerber stated that he was informed by the regional representative on the National Procurement and Tender Administration Board that the works are awarded when contractors provide three quotations.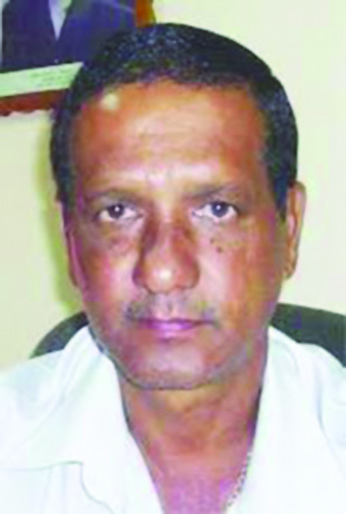 "Works are ongoing and they have not been following the tender procedure. I was told by my tender board representative that works are awarded on a three-quote system, which is not in keeping with the tendering procedure," he stated.
It is a requirement for all projects to be advertised so that contractors can bid for the works. However, the Regional Chairman claimed that specific contractors are being called and granted the respective works.
According to him, this is a tactic to grant as much contracts before Guyana heads to the polls for General Elections.
"There are works taking place throughout the region that has not followed the procedure, which means that they had to advertise and then award but they didn't advertise and so they have been calling contractors and just awarding works to specific contractors. This is what has been happening to ensure that monies are paid out before General and Regional Elections are held," Faerber stated.
While there have been much controversies over the years surrounding the local procurement process, these matters heightened following the establishment of the Public Procurement Commission.
According to the Procurement Act, among the key functions of the Commission are to monitor and review the functioning of all procurement systems to ensure that they are in accordance with the law, and monitor the performance of procurement bodies with respect to adherence to regulations and efficiency in procuring goods and services and execution of works.
For the recent time, Region Three has seen a large number of multimillion-dollar projects, with the rehabilitation of the Vreed-en-Hoop, Parika and Leguan Stellings. Additionally, works were ongoing on a stretch of sea defence structure.
For Leonora, a contract was awarded to the sum of $175 million to address a gap of 325 metres while at Uitvlugt, a sum of $130 million was allocated to address 250 metres of sea defence. For Stewartville, $107 million was awarded for 200 metres of work. No works have commenced to date as materials are now being acquired.
For De Willem, the works were pegged at $107 million and at Anna Catherina, two projects were tendered at $104 and $106 million, which will be executed simultaneously.