The body of an elderly man was on Wednesday afternoon recovered of a trench at Vergenoegen, East Bank Essequibo, suspected to have drowned. Dead is Herman Benjamin, 82, of Lot 16 Vergenoegen, EBE.
Reports indicate Benjamin's body was discovered at about 15:45h by a man who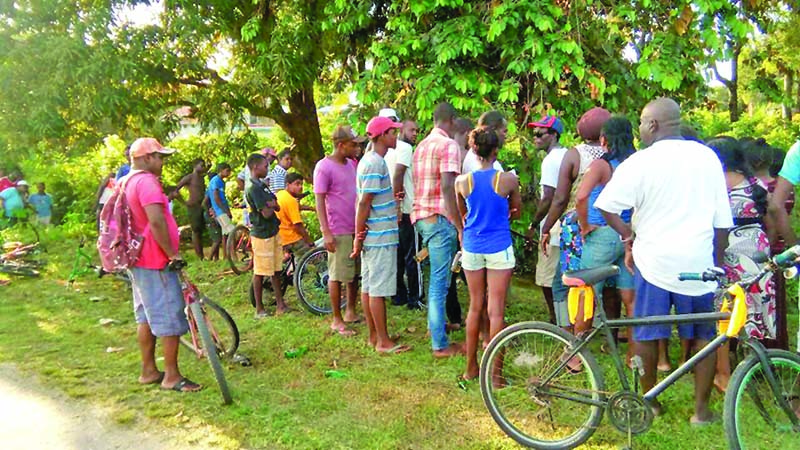 was weeding in the area. While it is suspected that the elderly man may have slipped into the trench and drowned, the Police have launched an investigation.
Mervin Nurse, a nephew of the dead man, when contacted explained that the now dead man left home early Wednesday morning but did not tell anyone where he was heading. However, after some time had elapsed and the man did not return home, this prompted relatives to search the area but he was nowhere in sight.
He refuted claims that his uncle left home to collect his pension, claiming that the man did so earlier in the month.
However, at about 16:00h, he was at home when he received a message stating that his uncle's body was spotted in a trench. Nurse noted that he rushed to the area where he saw his uncle's lifeless body and immediately contacted the Police.
"He forehead get a bruise but it nah had none marks on he body… it nah look like when anyone do he anything… it just look like he slipped in the trench while he de walking," Nurse added.
The man explained that his uncle cared for his visually impaired wife and was always at home looking after her. He had one daughter but she died several years ago.
Benjamin's body was taken to a funeral parlour where it awaits a post-mortem examination.