…operations back to normal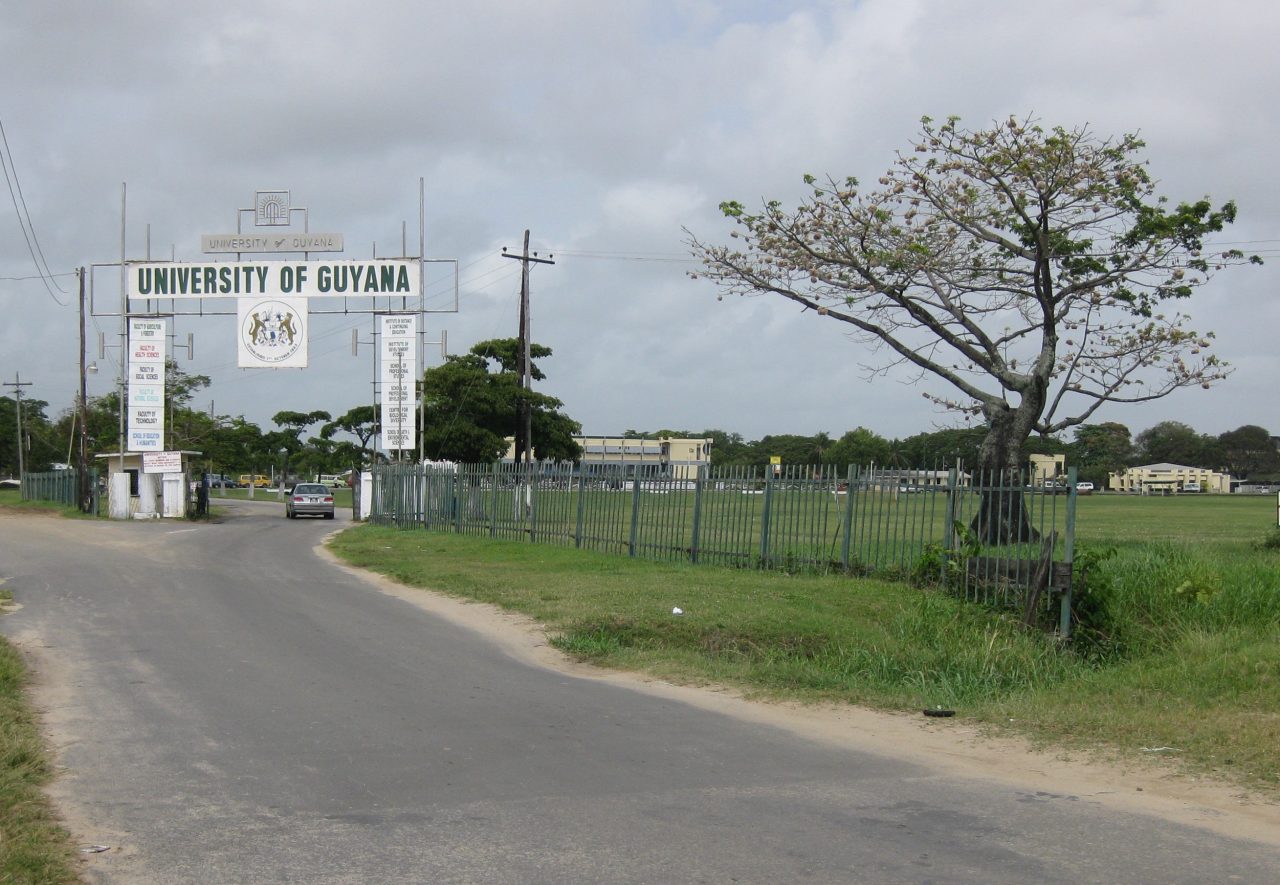 Full operations resumed at the Turkeyen Campus of the University of Guyana (UG) on Saturday morning after receiving the go-ahead from the Guyana Police Force's Bomb Unit following a sweep of the campus for bombs on Friday.
UG's Vice-Chancellor, Ivelaw Lloyd Griffith, in a statement to the media said that he is thankful that the threat was a hoax while commending the professionalism of the Guyana Police Force's bomb squad in handling the matter.
"These inconsiderate and dangerous acts cause considerable physical and psychological stress and are particularly disruptive at this crucial time for thousands of students and dozens of invigilators. My hope is that we do not experience any such acts going forward," the VC said in a statement.
He explained that the sweep of the entire campus on Friday revealed neither explosives nor were any suspicious packages or items discovered during that search.
"Following the thorough sweep of the campus, Inspector Dyal of the Police Bomb Unit issued the 'all-clear' signal. Students and staff members are asked to note that full operations will resume on Saturday, May 25, 2019."
Meanwhile, Registrar of UG, Dr Nigel Gravesande noted that the staff of the Registry regrets the disruption caused by the bomb scare to the administration of final examinations on Friday last, but that the safety and security of UG's students will always be a primary concern of the Registry.
Additionally, the University is requesting anyone who has information regarding the bomb threat to make contact with the University Safety and Security Officer on telephone (592) 623-9979 or the nearest police station.
On Friday last, chaos broke out at UG's Turkeyen Campus when news spread that someone threatened to blow up several sections of the campus by reportedly setting bombs at various locations at the tertiary institution.
The Guyana Police Force, Guyana Fire Service and the University's security were on high alert and locked down the institution.
As a result, the gates to the educational institution were closed as security forces scanned the institution for threats. The threats were initially sent to a number of online news outfits and the situation was promptly reported to the police.
In the threat, the alleged sender "Jack Ryan" stated "I have placed 20 bombs across the University of Guyana campus which are hidden from plain sight. Attached to this bomb is a timer which can be remotely activated/deactivated".
The sender also uploaded an image of the alleged handmade explosive device. He also stated that the timer was set for eight hours before destruction.
"The bombs will be activated at exactly 15:00h unless my demands are meet," the message stated.
However, in a subsequent message, the sender related that students must leave the campus after which he will make his demands.