Illegal aircraft in North Rupununi
Documents found in the Beechcraft King Air 350 aircraft that was found in the Upper Takutu region last month may have links to Guyana's South American neighbours Brazil and Colombia.
This was revealed by acting Top Cop David Ramnarine, who told reporters on Monday morning that the identification documents found aboard the illegal aircraft belonged to nationals from the two South American countries.
"The two passports that were found relate to two persons because their IDs were
also found there and they corresponded with what was in the passport… One Brazilian and one Colombian national," he disclosed.
However, the acting Top Cop was unable to say who the individuals were that brought the illegal aircraft into Guyana.
"I know some collaboration is being done with the Civil Aviation Authority and another agency, but I don't have the benefit of those details at this point in time… I know a few persons were in custody, and I think one or two brought to CID [Criminal Investigation Department] headquarters and interviewed, questioned and so on, but I will await the outcome of the report," the acting Police Commissioner said.
Three weeks ago, Police ranks in F Division (Interior Locations) went to an area in North Rupununi, where they discovered a 5400 foot x 45 foot airstrip. As they were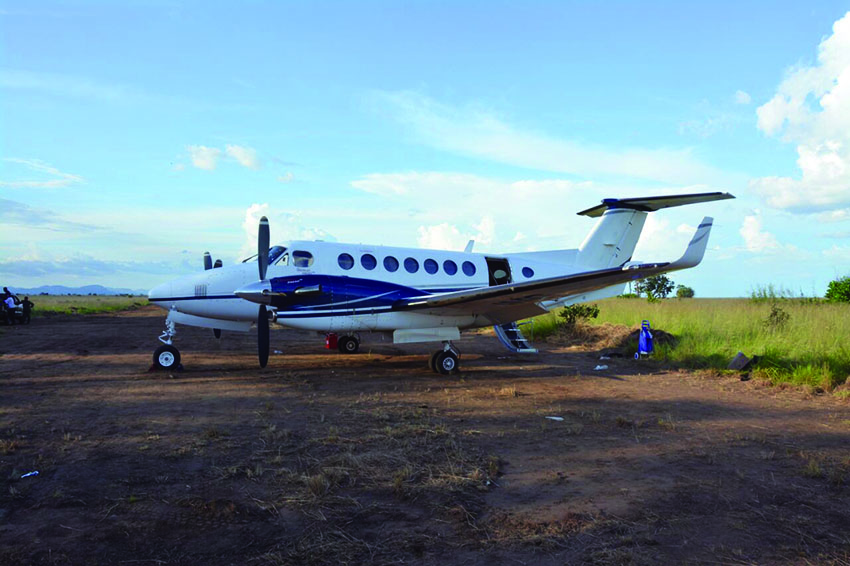 leaving the site, an aircraft landed and upon seeing the Police approaching, the occupants escaped into the nearby bushes.
In addition to the identification documents, several pieces of communication equipment, including cellular phones; flashlights; a quantity of dried rations and medical supplies were found aboard the aircraft.
A search of the area unearthed three abandoned camps, in which canned food and other items, were found along with containers of suspected aviation fuel.
An inter-agency probe has since been launched, and it was discovered that the aircraft, which initially had a Colombian registration number, was actually registered to Brazil's third largest bank, Banco Bradesco.
However, an official from the Bank said that they do not own any planes, but it is registered to them since the owner may have acquired a loan to purchase it. A mining company named Riwa SA Incorporated Investments and Participants operated the aircraft.
Records show that the aircraft was owned by 11 companies in the past 27 years.
Ramnarine said investigators were expected to wrap up the probe within the coming days.
"At this point in time, our investigators are wrapping up that report. They've spent some time, a better part of a week and a half, in that area; a number of persons were interviewed, a number of leads were pursued.
"At this point in time, based on the advice given to me by the Crime Chief just yesterday (Sunday), in a matter of a few days' time, we're wrapping up that report and we will send to the relevant authorities, including the legal advisor if necessary," he stated.
The discovery of the plane has raised concerns within Government, and during a recent visit to the Guyana Defence Force (GDF) Base Camp Kanuku, located at the border town of Lethem, Region Nine (Upper Takutu-Upper Essequibo), Commander-in-Chief, Brigadier (rtd) David Granger told army officers to be vigilant at the country's borders. He also called on various stakeholders in the Region to work together to protect the borders against intruders.