Outgoing British High Commissioner to Guyana, His Excellency Greg Quinn recently visited several agencies in Linden, Region 10 (Upper Demerara-Berbice), during a two-day outreach last week.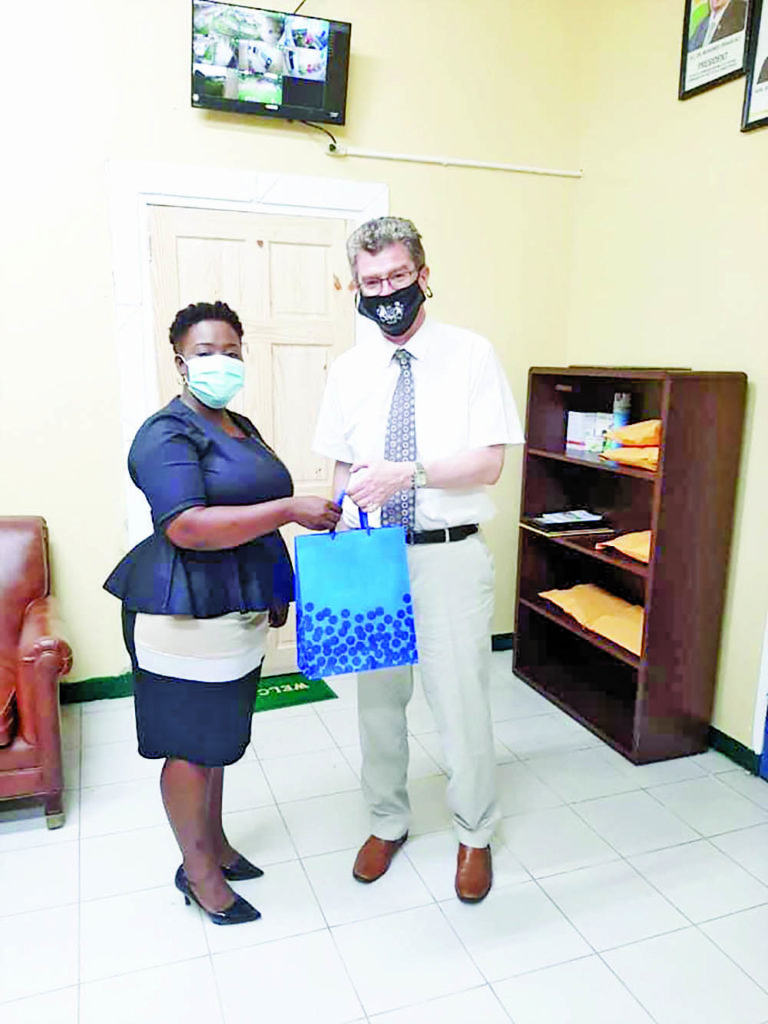 On the first day, Quinn paid a courtesy and farewell call to the Office of Linden Mayor Waneka Arrindell where discussions were held in regards to the role of the British High Commission in Guyana and support the Linden Mayor and Town Council (LM&TC) can garner from the Commission.
Arrindell noted that she was grateful for the visit and wished the Ambassador well as he departs Guyana.
"So Mr Quinn visit was to just say goodbye to municipalities as he is returning, his stint is over. We talked about what the British High Commission can do for the municipality and for the Guyana Association of Municipalities and we shared discussions on what are some of the things the Commission can work on with us; what are some of the events, the type of activities that they'll become involved in and we wished him all the best in his endeavours as he moves forward", the Linden Mayor, who is also President of the Guyana Association of Municipalities, noted in response to the visit.
On the second day, Quinn met with members and executives of the Linden Chamber of Industry Commerce and Development (LCICD) including President Victor Fernandes, Secretary Staydon Payne, Senior Vice President Lyndon Younge and Advisor Norville Fredericks where similar discussions were held.