– another found with 400kg cocaine in Suriname
An investigation has been launched into the discovery of a burnt aircraft near Kwakwani, Region 10 (Upper Demerara-Berbice) on Monday evening.
Based on reports received, authorities received reports that an aircraft was seen circling the Bissaruni Trail – 12 miles East of Kwakwani on Monday at about 20:15h, From reports received, the aircraft landed and was subsequently set on fire.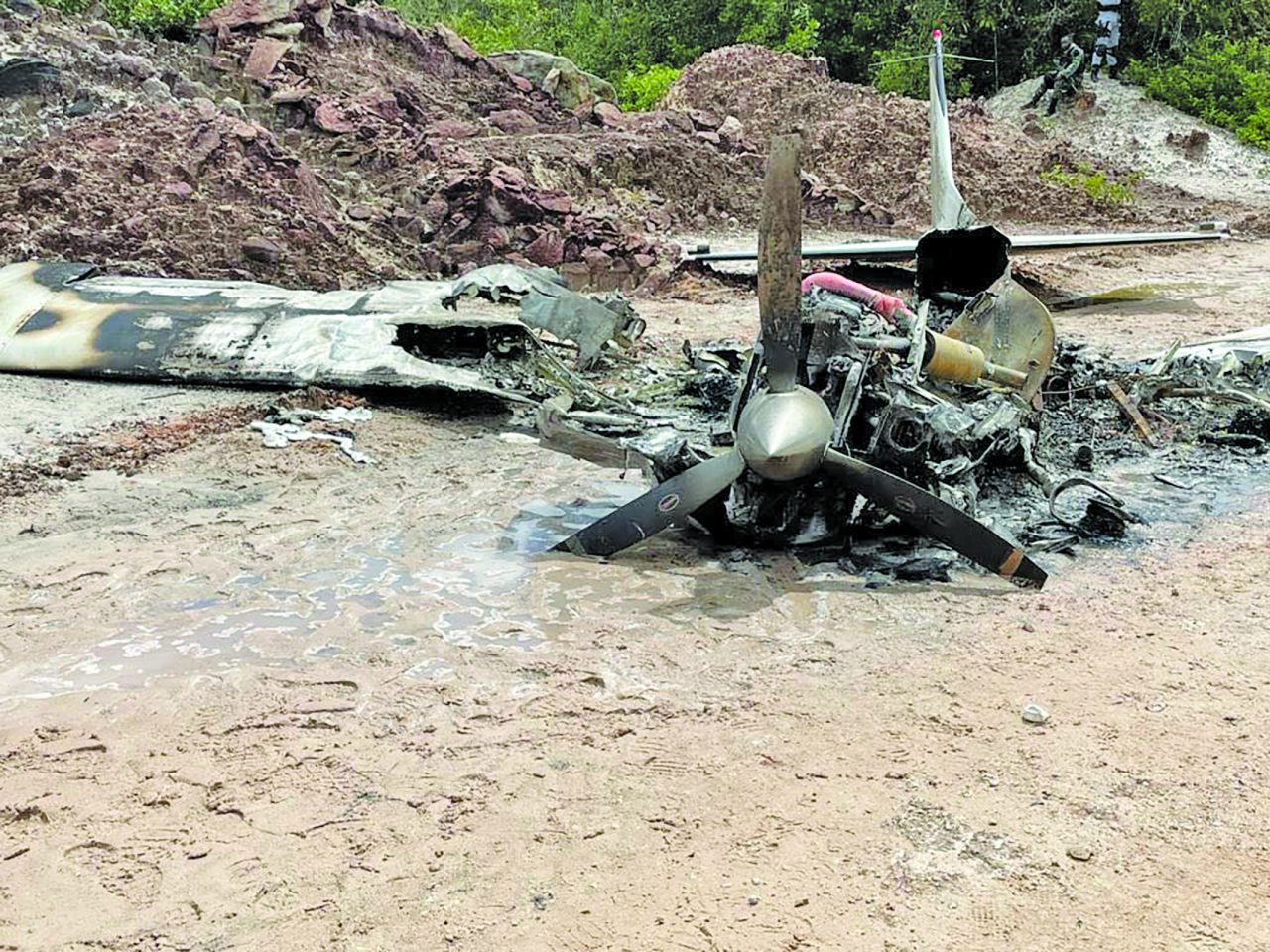 In a release to the media, the Home Affairs Ministry stated that the Cessna 206 was found in the Bissaruni Trail but there were no illicit drugs or burnt bodies.
This, the Ministry stated, is a clear indication that the aircraft was set on fire to destroy any evidence.
As such, a team from the Joint Services and the Customs Anti-Narcotics Unit (CANU) were deployed to the area where an examination of the burnt aircraft is underway.
In addition, a search is on for the occupants. The Police are asking anyone with information regarding the discovery to contact the nearest police station.
Meanwhile, the Ministry further reported that another aircraft was seen flying over Southern Guyana on Monday. Attempts were made by CANU and the GPF to intercept, but the aircraft managed to land in Kaaimangrasie, Suriname.
Surinamese officials, according to reports, were alerted and managed to arrive on site, and subsequently seized more 400kilograms of cocaine.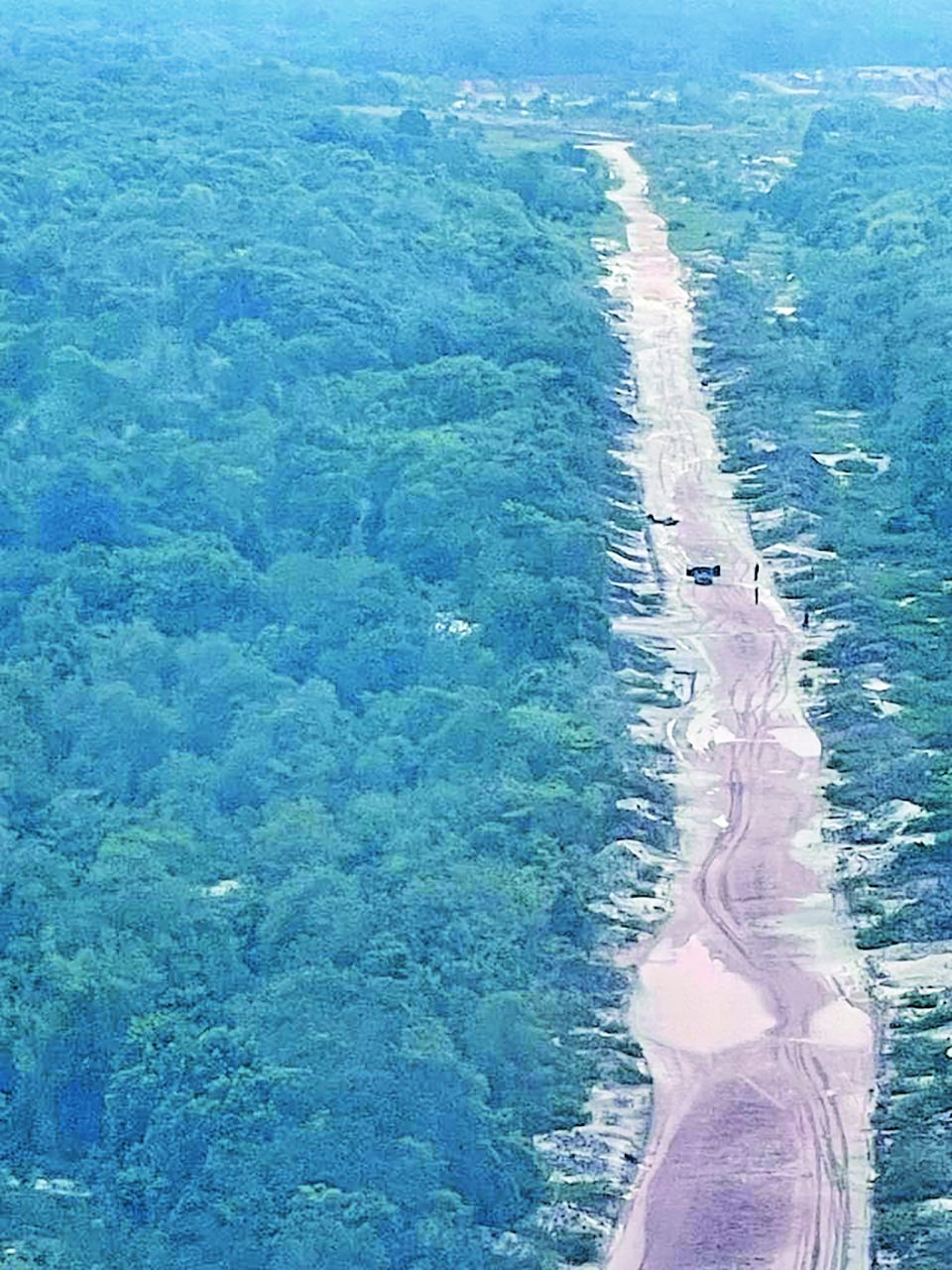 Last month, Guyanese authorities intercepted an aircraft carrying 450 kilograms of cocaine at Orealla – 50 miles up the Berbice River.
It was reported that the green and white Beechcraft Bonanza plane, with registration number PT-SRR, crash-landed in the Amerindian community of Orealla after encountering difficulties.
The two Brazilian nationals – Salim Nobrega De Alimser, 60, and Andre Pereira, 30, who were onboard the cocaine-laden aircraft were arraigned for trafficking in narcotics and illegal entry.
Upon landing, the men reportedly told residents that they were travelling and visiting several areas to do sport fishing and other leisure activities, but had encountered difficulties with the weather.
They further claimed that the aircraft was almost out of fuel, and they had gotten lost after circling the area for some time.
However, the men were subsequently accosted by Police ranks, who questioned them about their presence in the area. They then took the ranks to the aircraft, where a search conducted unearthed a quantity of cocaine. With a street value of about US$30,000 per kilogram, the estimated cost of the drug is $2.9 billion.
From all indications and information received, the aircraft was heading to Suriname. However, in addition to the 450 bricks of cocaine which each weighed one kilogram, two Global Positioning Systems, one radio set, three smartphones, two identification cards and the registration documents of the aircraft were found at the crash site.
The Brazilian duo is expected to return to court on June 22, 2021.