Businessman and Chairman of Micro Business Developers and Consultant Incorporated, Clinton Allen was released on 0,000 bail when he faced the Georgetown Magistrates' Courts on Thursday morning on fraud charges.
According to the charges, Allen had, between the period of December 2, 2016 and December 13, 2016, with intent to defraud, uttered one forged Republic Bank Managers cheque to Virtual Complainant (VC) Jetandra Ram, in favour of Fantasy Auto Sales, for the purchase of six motor vehicles valued at $26.3 million. The defendant denied the charge and entered a not-guilty plea.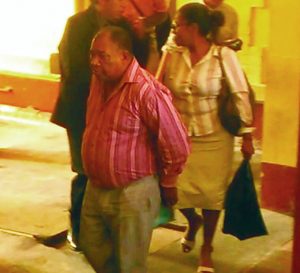 Defence Attorney Paul Fung-A-Fat told the court that his client was married with seven children, and permanently resided in Better Hope South, East Coast Demerara. Adding that on the day of the incident, the cheque, which was issued by the company, reportedly bounced and the vehicles were returned to the VC, upon notice.
The Attorney requested reasonable bail for his client, saying that Allen was not a flight risk and was willing to comply with any conditions imposed by the court.
The prosecution expressed its willingness to make allowance for substantial bail, which was granted to the defendant in the sum of $400,000 by the Magistrate on the condition that he report every Friday to the Fraud Squad pending trial.
The matter was adjourned to March 27, 2017 for statements.