…to secure storage of evidence, criminal materials
As the Guyana Police Force investigate the disappearance of a quantity of narcotics tendered as evidence, a Canada-funded high security Property Room was commissioned at the Criminal Investigation Department (CID) Headquarters at Eve Leary on Thursday with hope of preventing recurrence of such incidents.
This facility will allow for the proper booking and storage of evidence and other related materials, backed by a top notch security system to prevent important items from going missing, as obtained in the past.
This venture marks the continuation of an existing relationship between the Guyana Police Force and the Justice Education Society (JES) of Canada. As a result of this partnership, ranks of the Force have already benefited from a number of training programmes within the last 18 months.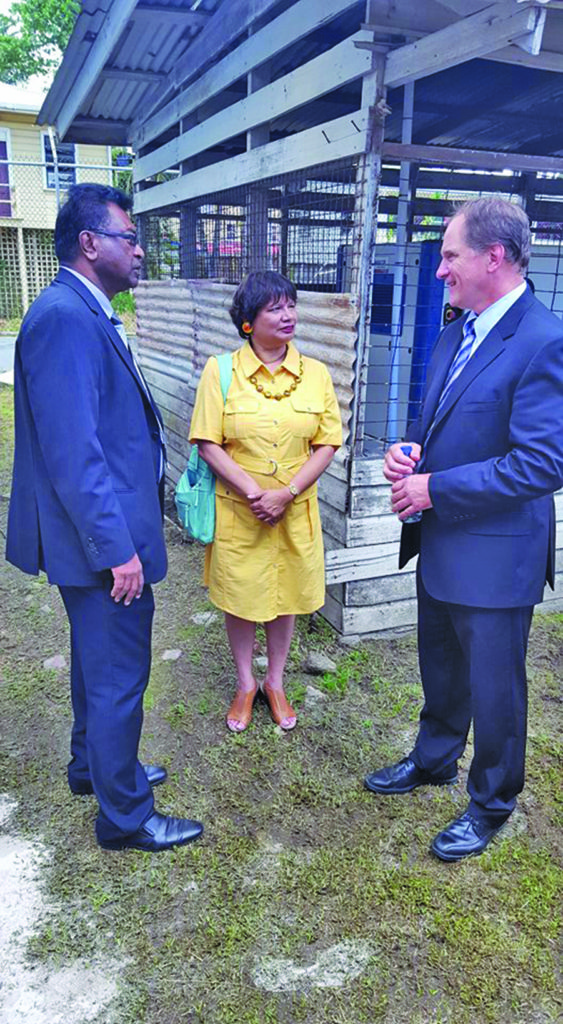 Speaking at the opening ceremony, Public Security Minister Khemraj Ramjattan thanked the Canadian officials for this significant investment in the law enforcement and justice systems of Guyana.
Ramjattan went on to say, "It is so fundamentally important, because in litigation it is important that we get out nexuses proper and correct; otherwise we're gonna fail in the litigation process."
Meanwhile, acting Crime Chief, Paul Williams, also echoed similar sentiments, saying, "This gesture has been welcomed because that (storage) has been one of our challenges throughout the Guyana Police Force."
Also addressing the gathering at the launch of the Property Room was newly-inducted Canadian High Commissioner, Lilian Chatterjee, who expressed delight at the realization of such an initiative.
Chatterjee further noted that the facility is a creative solution for a very pressing challenge. Moreover, the Canadian diplomat posited that this initiative is evidence of the commitment of the Guyana Police Force to deliver quality services, and at the same time it exemplifies the relationship between the two countries.
The GPF Property Room is the first of its kind to be set up in the country. However, the agreement between the GPF and the JES promises to see the commissioning of 51 other such facilities to be constructed at police stations throughout Guyana.