As her race name "Speed Queen" suggests, motor racer Sharima Khan is all about recording fast times and making a name for herself in the sport but at the last drag racing meet in March mechanical problems hampered her participation.
However, come this Sunday, Khan is ready to bring a change her in her fortunes at the Guyana Motor Racing & Sports Club's Caribbean Invasion meet.
"Last year drag race meet wasn't a good one for me because I had some trouble at the start line but I have a new car in my Honda del sol and we made sure that it would not repeat with this new car."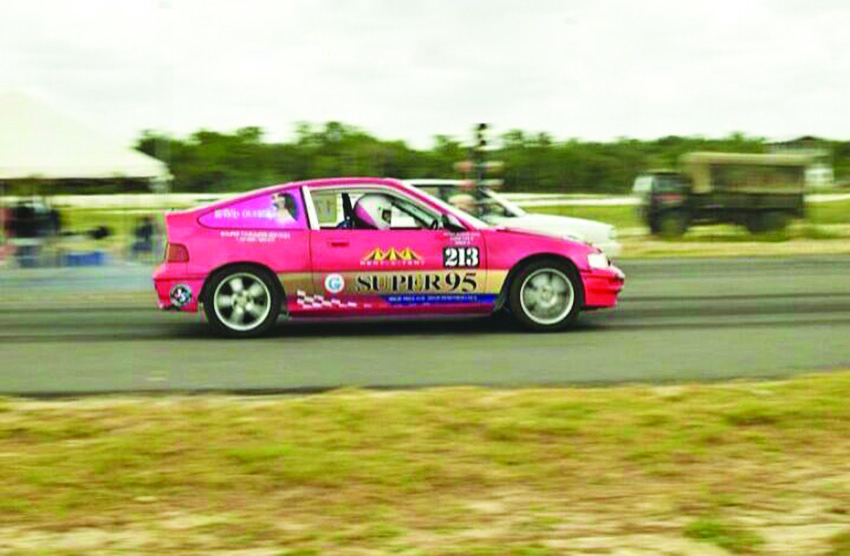 She added, "I'm not sure what time bracket my car will be categorized in but the competition is always stiff in drag racing."
Suriname took away the bragging rights when the speedsters last lined up but Khan feels that can change. "No, Suriname do not stand a chance against Guyana. Drag racing in Guyana has grown tremendously over the years and the Nissan GTR from Guyana still remains unbeatable which keeps every drags race in Guyana more and more exciting to witness."
She also made a call for motor racing fans to show their support, "fans should come out in their numbers because me also with my fellow dragsters have been preparing for this international drag meet for some time, it will also be my debut with my new race car."
Action begins at 09:00hrs with free runs, while classification into the time bracket system begins at 10:00h and knockout begins at noon.