…willing to use "all tools" to ensure democracy prevails
The Canadian Government has announced that it will be using "all tools" at its disposal to ensure democracy prevails in Guyana, and that those trying to steal the will of the Guyanese people will be held accountable.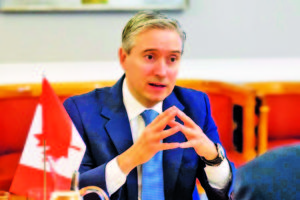 In a statement from Global Affairs Canada, the country's Foreign Affairs Department, the Government of Canada denounced the delay in announcing Guyana's election results. Canada has supported calls from the Organisation of American States (OAS), the Caribbean Community (Caricom) and others for the Recount Results to be used.
"Canada strongly regrets the extended delay in declaring election results in Guyana, a delay that has now lasted more than four months since elections were held on March 2," Global Affairs Canada said on Wednesday.
"We support calls by the Organization of American States, the Caribbean Community (Caricom), the Commonwealth, the Caribbean Court of Justice and civil society organizations to announce the results based on the National Recount, as validated by the CARICOM Observer Mission."
Global Affairs pointed out that it was these results that were validated by the CARICOM Observer Mission whom President David Granger had declared as the most "legitimate interlocutors" in Guyana's election controversy.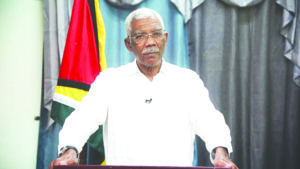 Moreover, Canada noted that in the interest of democracy, a declaration must be made as soon as possible.
The Canadians added that they will work with their international partners and use "all tools" at their disposal to ensure democracy prevails, and those who opposed to democracy in Guyana are held accountable.
With this message coming on the same day as the United States (US) announcing visa restrictions on officials in Guyana, Canada's reference to "all tools" has taken on significant meaning.
"In the interest of the democratic rights of the people of Guyana, Canada firmly maintains that the rule of law and democratic processes must be respected and a declaration be announced without further delay.
"Canada will continue to work with its partners in the international community, using all tools at our disposal to demand a swift and transparent conclusion to the election process, and hold accountable those who prevent it," Global Affairs said.
Development partner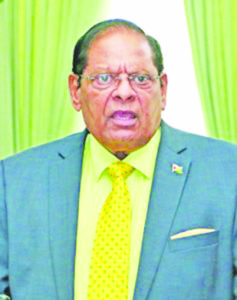 Like the other ABC countries, Canada plays an integral part in development in Guyana, providing funding for various initiatives and programmes. It was Canada that funded the Improved Access to Justice in the Caribbean (IMPACT Justice) mediation training programme in Guyana.
Another project was the Promotion of Regional Opportunities through Enterprises and Linkages (PROPEL), which was funded by Canada and worked alongside the Guyana Marketing Corporation (GMC) to improve the agro-processing sector.
Last month, it was announced that Guyana was among fifteen other countries in the Caribbean who would receive part of Canadian $7.5 million in funding for the purposes of combating COVID-19. Again, this was courtesy of the Canadian Government.
Canada's statement came on Wednesday, the same day that United States (US) Secretary of State Mike Pompeo announced that visa restrictions would be slapped on officials who are involved in undermining Guyana's democracy.
The international community has in fact been unified in urging that only the results from the certified National Recount be used. Those results had shown that the opposition People's Progressive Party (PPP/C) won the elections with 233,336 votes, while the A Partnership for National Unity/Alliance For Change (APNU/AFC) coalition garnered 217,920.
Despite clearly losing the elections, however, APNU/AFC have been dogged in their determination to hang on to power and delay the process, first going to court to block the recount, and then blocking the declaration of the results based on the recount.
They have also embraced the fraudulent declaration made by Region Four Returning Officer Clairmont Mingo, which if combined with the other declarations, gifts APNU/AFC with an overall win. However, the recount showed that Mingo inflated votes for the coalition and subtracted votes from other parties to reach his conclusion.
And despite the lack of credibility in Mingo's numbers, APNU/AFC supporter Misenga Jones went to court on Tuesday, seeking a court order compelling the Guyana Elections Commission (GECOM) to use the declarations from the ten Returning Officers, which include Mingo's, to make a final declaration. (G3)