A Canadian man was on Tuesday fined 0,000 when he appeared at the Georgetown Magistrates' Courts, charged with attempting to smuggle birds out of Guyana.
Devendra Narine, 38, admitted that on March 7 at the Cheddi Jagan International Airport (CJIA), without obtaining a permit, he attempted to export 10 birds out of the jurisdiction.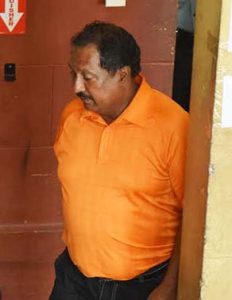 The prosecution's case contended that Narine was busted with the birds in the screening area of the airport, when his hand luggage was checked by Customs Anti-Narcotics Unit officials.
When questioned by the authorities, the man reportedly admitted to ownership of the birds, stating that he was taking them to Canada. He was then arrested, investigated and charged with the present offence.
When given the opportunity to speak, Narine was heard saying "I love birds; I do not have any kids so that is my hobby…"
The Magistrate then ordered he pay a fine of $140,000 or a default of eight months imprisonment. He was also disqualified from obtaining an import/export permit for a period of 12 months.