…replacement to be named shortly
Canadian High Commissioner to Guyana, Lilian Chatterjee has been named as Canada's new envoy to Barbados.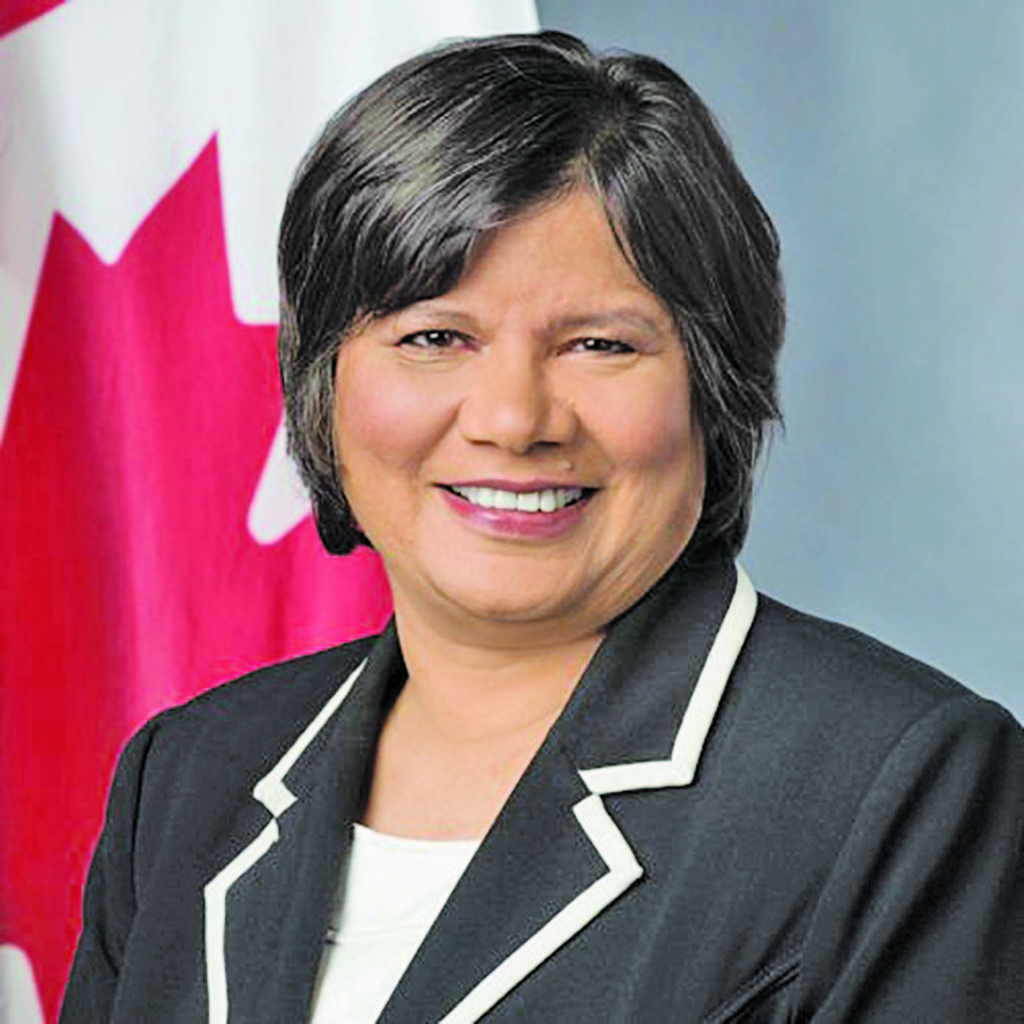 This announcement was made on Friday by Canada's Minister of Foreign Affairs, François-Philippe Champagne. She will replace the current Canadian High Commissioner to Barbados, Maria Legault.
However, no information has been released on the new Canadian envoy to Guyana.
While it was not mentioned when the outgoing diplomat will take up her new post, High Commission Chatterjee is expected to remain in Guyana throughout November.
In a brief comment to Guyana Times on Friday, Chatterjee said: "It has been a very interesting three years in Guyana. I really enjoyed the Guyanese people – beautiful country, wonderful people and I leave with mixed feelings. I will always have a special thought in my heart for Guyana and will only wish the very best for this country."
Asked about her replacement, the outgoing Canadian diplomat said this announcement will be made shortly.
"[The new High Commission] has been identified but it is not public information yet… we will announce it shortly," she related to this publication.
Chatterjee was appointed as Canadian High Commissioner to Guyana in July 2017. She also served as Canada's non-resident High Commissioner to Suriname as well as Ambassador to the Caribbean Community (Caricom).
During her tenure here, High Commission Chatterjee led several successful partnerships between the Guyana and Canadian Governments in various areas of development.
Fight for democracy
Most notable, however, is the role she played as part of the ABCE bloc to ensure that democracy prevailed in Guyana following the March 2 General and Regional Elections when the country was embroiled in a political and electoral crisis for five months before the PPP/C Government was finally sworn-in after being declared the winner on August 2.
At the inauguration ceremony of President Irfaan Ali in August, Chatterjee told reporters: "Democracy prevailed. The will of the people was respected in end. I'm so happy for Guyana and I'm optimistic for Guyana's future."
She had reiterated her Government's commitment to working with the Ali-led Administration to foster development in Guyana. Since then, the Canadian envoy has met with most, if not all, of the Ministers in the new PPP/C Cabinet and discuss areas of collaboration.
One such collaboration is electoral reforms. During a meeting with Attorney General and Legal Affairs Minister Anil Nandlall earlier this month, she laid out a plethora of opportunities in the legal sector for Guyana to take advantage of and indicated her Government's preparedness to lend assistance in the form of experts to aid in the electoral reform process. This commitment was in response to a request by Minister Nandlall.
Chatterjee has had a long career within Global Affairs Canada. She served as Director General of the Strategic Integration, Europe, Middle East and Maghreb Branch.
Prior to that, Chatterjee held the position of Director General of the Social Development; Partnerships for Development Innovation Branch.
In 2003, Chatterjee joined the Canadian International Development Agency where she later became the Director General of the Canadian Partnership Branch.
Canada is the third major destination of exports from Guyana and is a leading foreign investor in Guyana, with investments approximating $600 million. (G8)