In two separate incidents, two vehicles went up in flames on Wednesday morning at High Street and Sheriff Street, Georgetown respectively.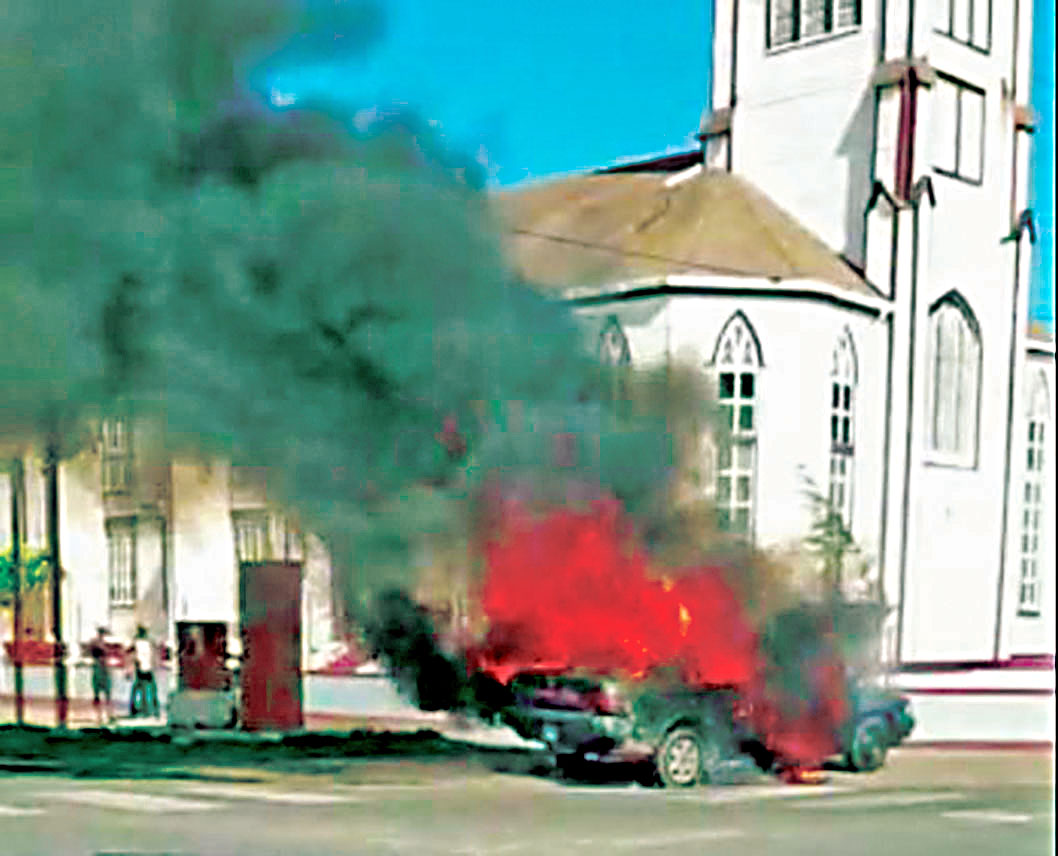 Reports are the first fire occurred at High Street and Brickdam where passers-by saw a man stopping his vehicle and thick smoke which emanated from the bonnet transformed into an uncontrollable fire.
The vehicle, bearing registration number PJJ 5656, was badly damaged. When Guyana Times arrived on the scene, the driver could not say what may have caused the fire. He could only said that he was at the Stabroek Market and noticed smoke rapidly escaping from the car.
The Guyana Fire Service was subsequently called, and the situation was brought under control. No one was injured.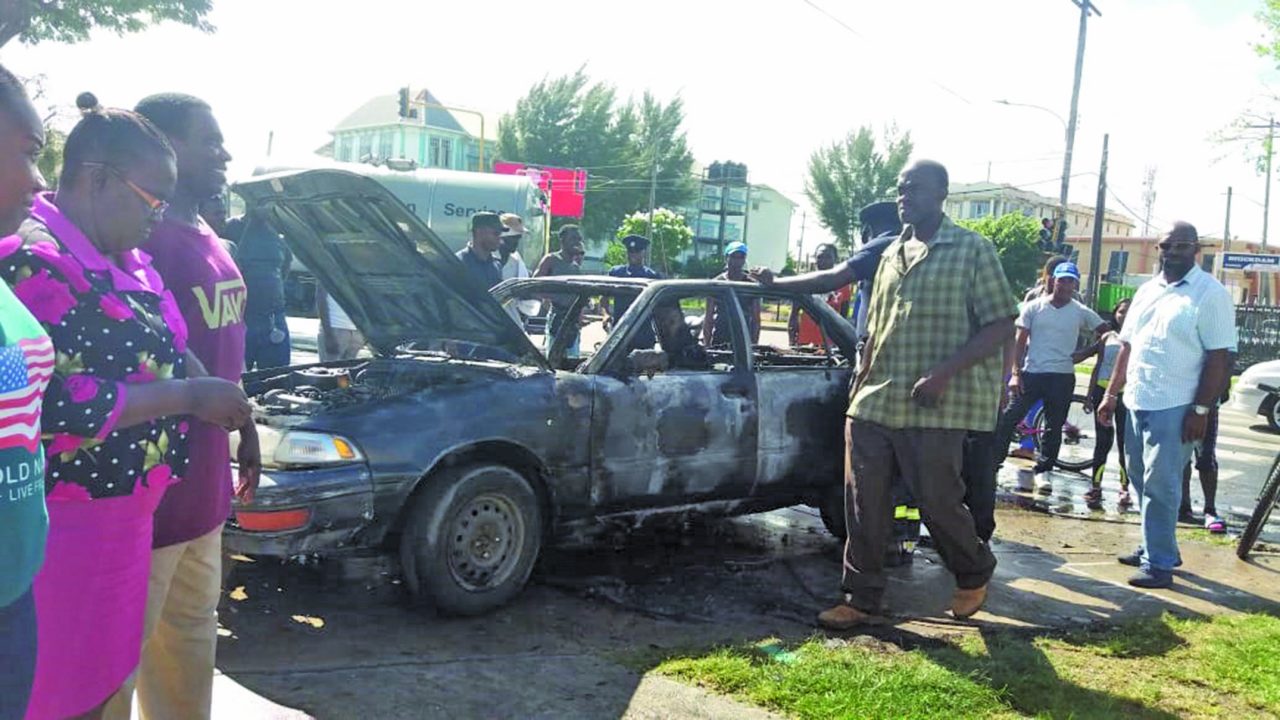 Minutes later at Sheriff Street, Georgetown, a similar scenario unfolded when a minibus contracted to the Guyana Power and Light (GPL) erupted into flames.
According to information received, the minibus was crossing David Street, heading in the direction of the Rupert Craig Highway when the driver, Tameshwar Mullin, noticed smoke coming from under his seat. After parking and exiting the vehicle, he lifted the seat and saw the flames.
Efforts to save the minibus proved futile, but fire-fighters from the Guyana Fire Service arrived shortly after and doused the fire.