The East Asian economic powerhouse of Japan will hold talks with the Caribbean Community (Caricom) at the Secretariat in Georgetown today.
The consultations will include a review of Caricom-Japan cooperation since a Ministerial Meeting was held in 2016. Additionally, the two groups will examine Japan- Caricom Friendship and Cooperation Fund (JCFCF) and its current and planned projects.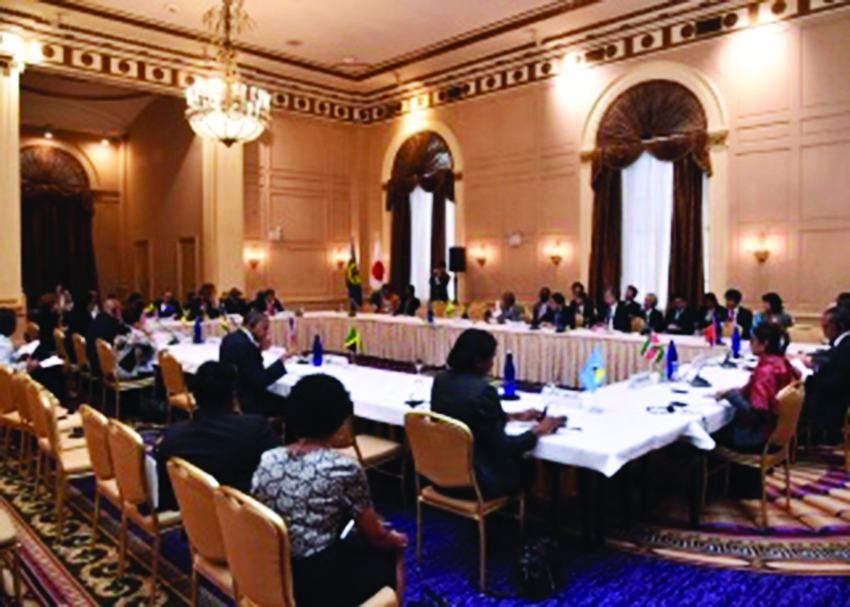 This year's meeting is the 18th Caricom-Japan consultation to be held. It was explained that technical cooperation between Japan and Caricom had its genesis in 2001. The cooperation has been funded through the JCFCF and the Japan International Cooperation Agency (JICA).
According to a statement from the Caricom Secretariat, the JCFCF is funded by the Japanese Government for Caricom member states to access monies for small and medium-sized enterprises, culture, agriculture, information technology, environment protection and participation in various trade fairs.
Apart from State funding, financial assistance is also garnered from the Japanese Private Sector in the areas of energy, the environment and tourism. JICA has also provided "technical assistance and equipment for projects especially in the areas of disaster management and fisheries".
Japan and Caricom states adopted the framework agreement which forms the basis for their cooperation at a Ministerial Level conference in Tokyo in November 2000, and revised it at a second ministerial meeting in 2010.
"They agreed to four broad areas of technical cooperation: overcoming vulnerability and promoting human security, integrating into the global economy, environment and climate change, and assistance for the reconstruction of Haiti," the statement added.
Today's meeting will be co-chaired by acting Permanent Secretary in the Foreign Affairs Ministry, Sandy Peters-Phillips of St Vincent and the Grenadines on behalf of the Caricom delegation, and Director General of the Latin American and Caribbean Affairs Bureau, Yasushi Takase, who represents the Japanese delegation.