CARIFTA medalists Attoya Harvey and Javon Roberts came out on top in their respective categories at the Ex-Athletes and Friends Independence 10K Road Race over the weekend. It is a testament to their development after the regional event.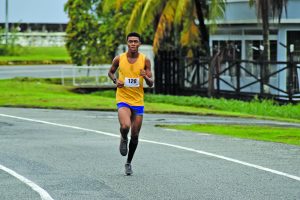 Following their successful outings, both these teenagers credited their involvement at the games for their success.
Back in April, during the 49th edition of the CARIFTA Games, Attoya Harvey bagged three medals: 1 gold, 1 silver and 1 bronze, while her teammate Javon Roberts clinched a silver medal.
Last Sunday, Harvey spoke to this daily publication about her victory in the Women's 10K race, highlighting that it was a great feeling to win on her first try.
"I feel very great. I didn't expect to come first for the females, but it was very great," the 16-year-old said.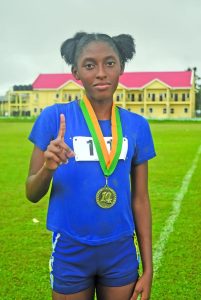 She further stated, "It was a great experience. I was training, preparing for this."
The athlete went on to detail her race, admitting that the rain was a bit of a bother.
Harvey shared, "At the start, about the first 5K, the race was very pacy. Abidemi Charles was going, and then about 6K, I start moving away and going up.
"I would've done my best if it wasn't for the rain, but I still tried."
Nonetheless, with her exposure at CARIFTA, Harvey was pretty confident in her abilities.
"I didn't really have a specific preparation, because I know I would have done my best," she said.
Also crediting the regional track and field tournament for his performance was Roberts, who is just coming off of an injury. The 15-year-old championed the junior 5k race.
"Feels very good, I prepared for this for a very long time. after coming back from CARIFTA I had a bit of injury, I took a couple days off for rest, and now I'm back," he said.
The teenager, however, hoped for more competition in the race, and expressed further hopes of entering the big leagues soon.
Roberts said, "It was not too hard; I wish I had more competition, so I could run a very fast time. Unfortunately, I had no competition.
"I'm very much prepared for the 10K, as you see. Hopefully, next year I can do the 10K and come up with a good time," he went on to state.
Roberts clocked 19:42 in the 5K, while Harvey registered a time of 42:29.20 in the 10K race.