The Saturday afternoon downpour that assailed the township of Bartica let up in time for the Bartica Senior Men's Football League to be put on display. Even though heavy rainfall had dominated the day, by 6:30pm, when the whistle sounded, the games got underway before a sizable crowd of incorrigible football fans.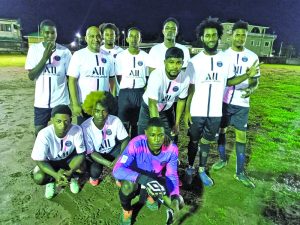 In the first match, Darren Troyer's double was enough to earn his team, Wolves United FC, three points against Lazio FC. Troyer's strikes came on either side of the half, in the 10th and 79th minutes.
The other match – Potaro Strikers versus Rivers View – was touted as the "Clash of the Giants", and lived up to expectations, as a crowd of partisans was treated to ninety minutes of high-paced football action.
Potaro Strikers went ahead via a Daniel Gardener strike in the 53rd minute, and Andrew Simmons answered for Rivers View in the 69th minute. Coming down to the wire, the frenzied crowd witnessed scintillating ball play with creativity being displayed by both sides and some unfortunate near misses at the goals. However, at the final whistle, the teams had to settle for a 1-1 draw.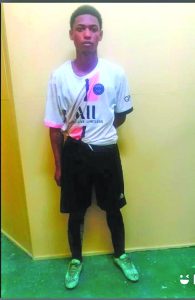 Play in the league would continue on Friday with AK Galaxy coming out against Beacons, and Agatash United attempting to eclipse the Rising Stars.