Several mobile phones, improvised weapons and other gadgets were on Monday found in the holding bay and compound of the Georgetown Prison during a search.
Based on reports received, the search, which was conducted by Police and members of the Guyana Prison Service, started at 06:30h and ended at about 11:00h. During the raid, nine cellphones, one cellphone battery, four cellphone chargers, 10 cigarette lighters, five improvised weapons and one knife were unearthed.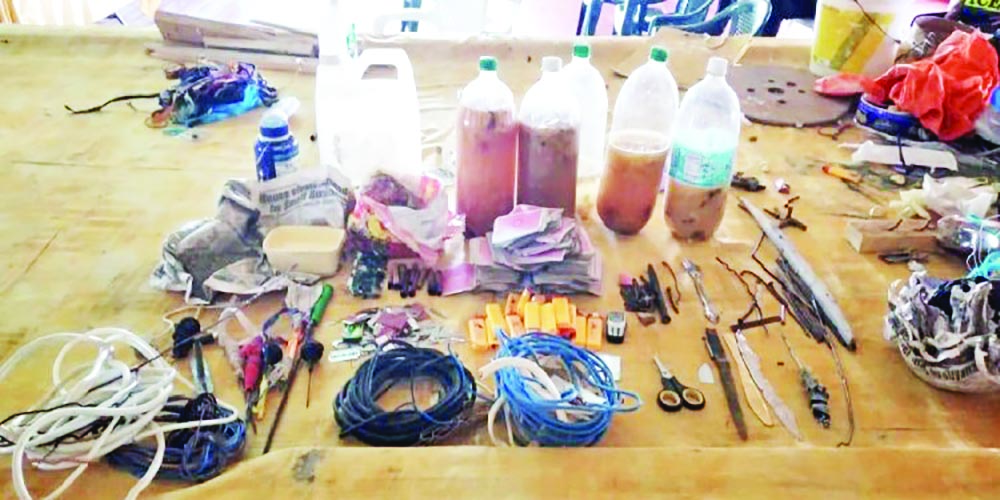 In addition, a search was also conducted at the Mazaruni Prison on Monday by members of the Guyana Police Force and prison officials.
The search which lasted about five hours unearthed 34 used razor blades, 21 improvised weapons, three knives, one pair of scissors, one mobile phone, 18 cigarette lighters, seven bottles of fermented wine, three makeshift chargers, eight packs of playing cards, a quantity of cement mix with sand, a container of cream paint and four cigarettes.