– Trevis Simon elected CECC President
When the Central Essequibo Cricket Committee (CECC) held its Annual General Meeting last Tuesday at the Imam Bacchus Sports ground at Affiance, Essequibo Coast, Region Two, Long-serving cricket administrator Trevis Simon was elected its new president.
Simon, who still plays competitively for Reliance Hustlers Cricket Club, was uncontested for the top position.
After the completion of proceedings, Simon declared himself humbled by the confidence invested in him, and thanked the cricketing fraternity in Central Essequibo for their display of faith. He mentioned that he would love to see continued development of the game in Central Essequibo, and by extension the entire Essequibo and Guyana.
"Well, I just want to say that we will continue the work that we [are] doing at the Central Cricket Committee level, and we intend to extend that to the Essequibo Board (ECB), and also definitely intend to work with anyone who is willing to see cricket developed and moved forward in Central and at the ECB [Essequibo Cricket Board] level, and…at the GCB [Guyana Cricket Board level] also."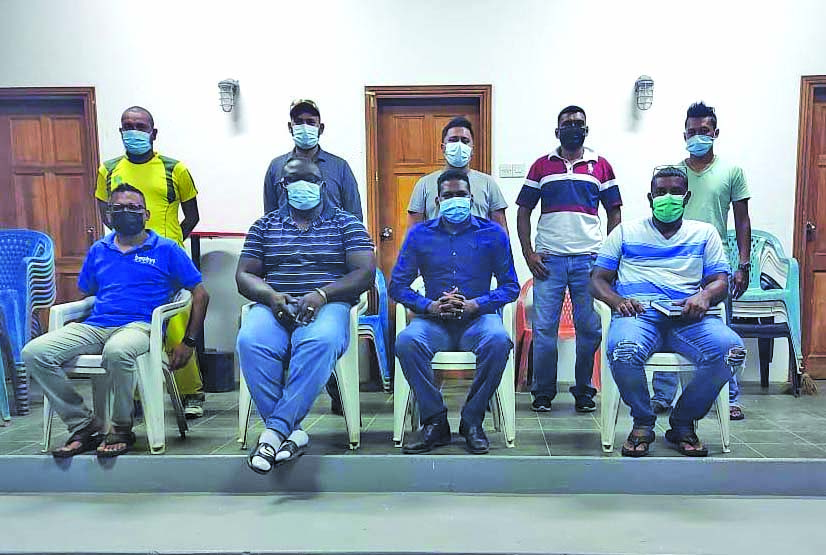 Simon has also been assigned the responsibility of chairing the Selection Committee. He said he and his team are already at work to get things cracking with an invitational youth tournament, set to bowl off this weekend. Six under-19 teams will compete for championship honours in the round-robin 40-over competition.
It has been noted that outdoor activities have been challenging since onset of the COVID-19 pandemic, but the CECC has assured that all COVID protocols would be observed. Only the players are expected to grace the games, and no spectator would be admitted to witness any game being played.
The full executive membership elected to serve is as follows: Trevis Simon – President, Atto Christiani -Vice-President, Rohan Boodram – Secretary, Sanja Rajkumar -Treasurer, Chevraj Boodram -Asst Secretary/Treasurer, Kumar Dass – Public Relations Officer. Committee members are Premnauth Persaud, Parmesh Persaud and Eickey Persaud. Chairman of the Fundraising Committee is Sanjay Rajkumar. Chairman of the Competitions Committee is Parmesh Persaud, and Chairman of the Disciplinary Committee is Atto Christiani.