A 43-year-old Chateau Margot, East Coast Demerara (ECD) resident was arrested at his home on Friday after an illegal firearm along with matching ammunition were unearthed at his home.
Police said at about 15:45h, an intelligence-led operation was conducted in the area, and a search was conducted on the home of the 43-year-old suspect.
Ranks unearthed a .38 revolver without serial number and matching ammunition in a case on the verandah.
The suspect told the Police that he found the firearm on the St Cuthbert's Mission trail. He was taken to the Cove and John Police Station where the firearm was lodged. An investigation has been launched as he remains in custody.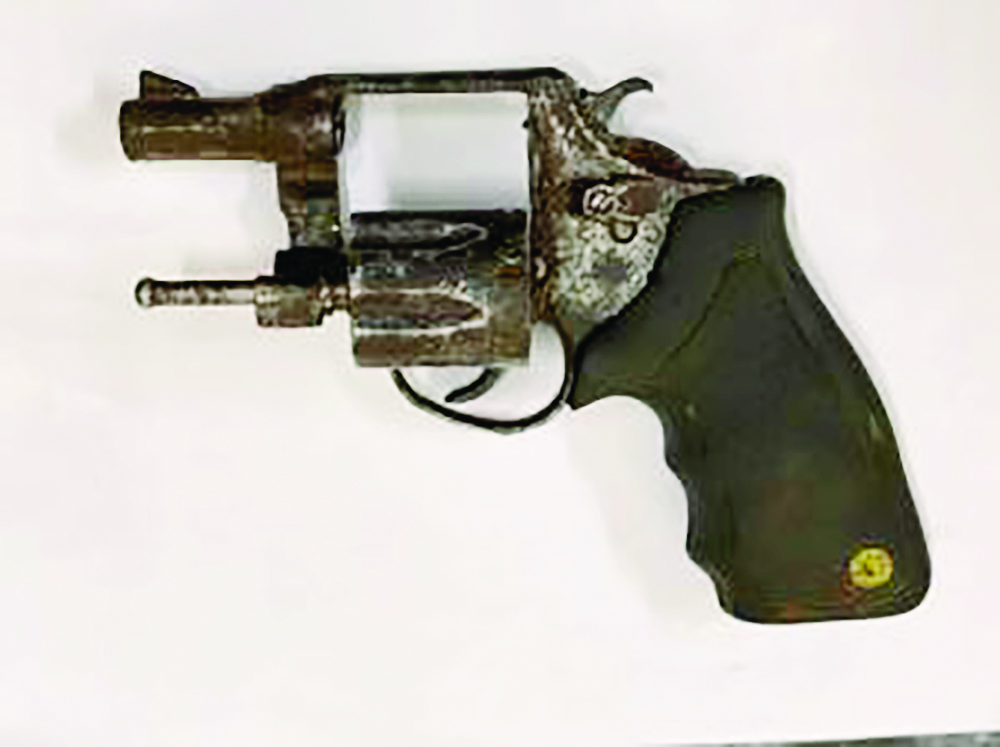 Only on Thursday, a 26-year-old man of Haslington, East Coast Demerara (ECD), was taken into Police custody after he was caught with an illegal firearm and matching ammunition at a shop at the Tiger Creek area, Purini Road, Region Eight (Potaro-Siparuni).
Police revealed that the man was found with a .32 Taurus pistol and two live rounds of matching ammunition during a search on his person.
Reports stated that ranks were on patrol duties in the area when they observed the man sitting in front of a shop.
As a result, the ranks approached him and conducted a search during which the gun and ammunition were discovered stashed in a haversack he was carrying at the time.
He was subsequently arrested and is assisting Police with their investigations. (G9)