BCB grass-roots tournaments…
The efforts of the Berbice Cricket Board (BCB) to promote the game of cricket at the local level on Sunday last received a major boost with the hosting of four grass-roots tournaments. Two of the grassroot tournaments were played at the Fyrish and Chesney grounds.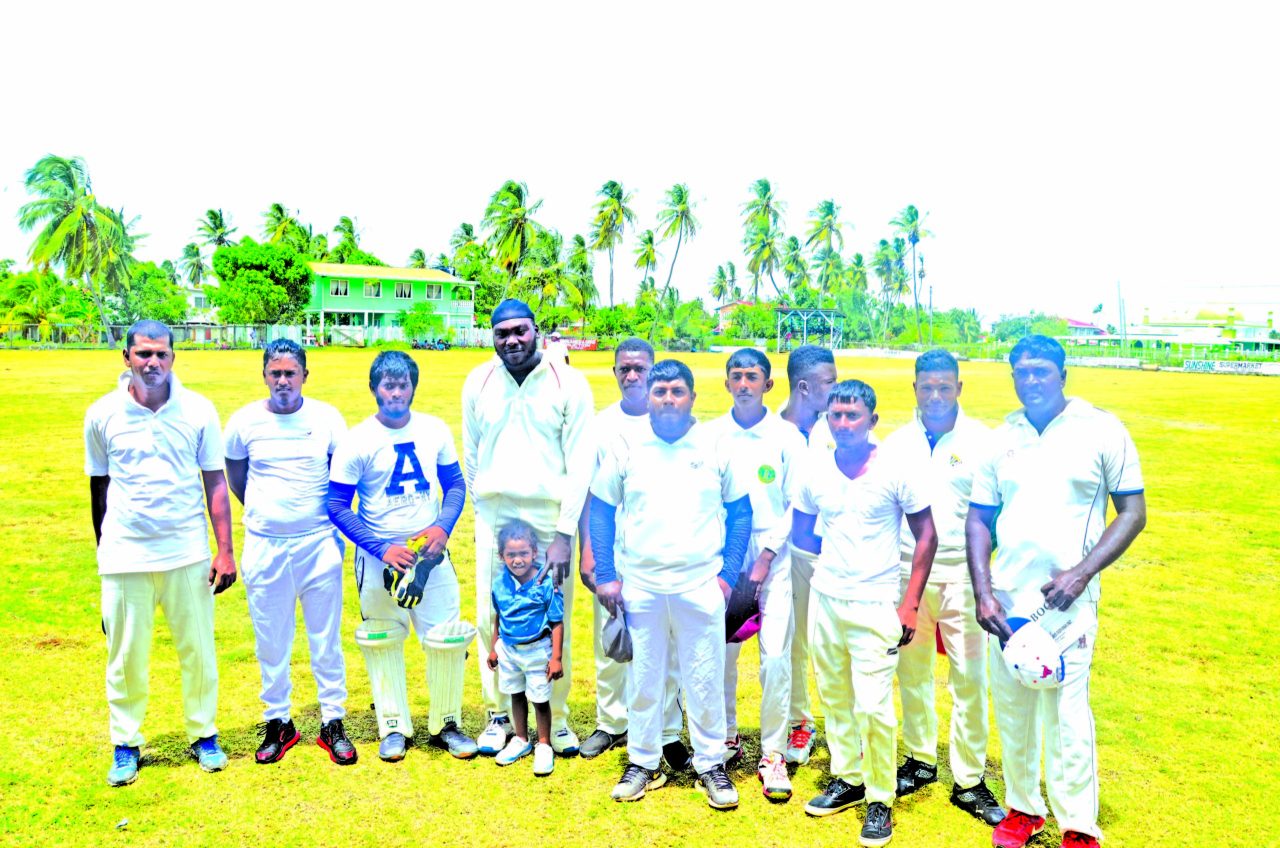 At the Fyrish Ground, newcomers Kilcoy Cricket Club defeated the home team to lift the Chattergoon Brothers Challenge Cup in its inaugural tournament. Four teams in the area participated in the one-day tournament: Fyrish, Kilcoy, Nigg Intruders and Courtland.
In the opening rounds, Kilcoy defeated Courtland by 25 runs while Fyrish crushed Nigg Intruders by 9 wickets. In the final, Fyrish were dismissed for just 95 runs, scored in 15 of their allotted 20 overs.
Chandradatt Roopnarine top scored with 33 (4×4, 2×6), while Kevin Subramanie chipped in with 19 (2×4). Steve Persaud took 5 for 11 and Jamal Cort took 2 for 16.
Needing to score 99 runs from 20 overs to lift their first ever BCB Second Division title, Kilcoy raced to 100 for 1 in just 9 overs, as Kevin Persaud blasted 51 not out from just 20 balls, which included 6 sixes and 3 fours. Levi Thomas supported with an unbeaten 30 (3×6, 2×4), and Kevin Subramanie took the only wicket to fall, for 29 runs.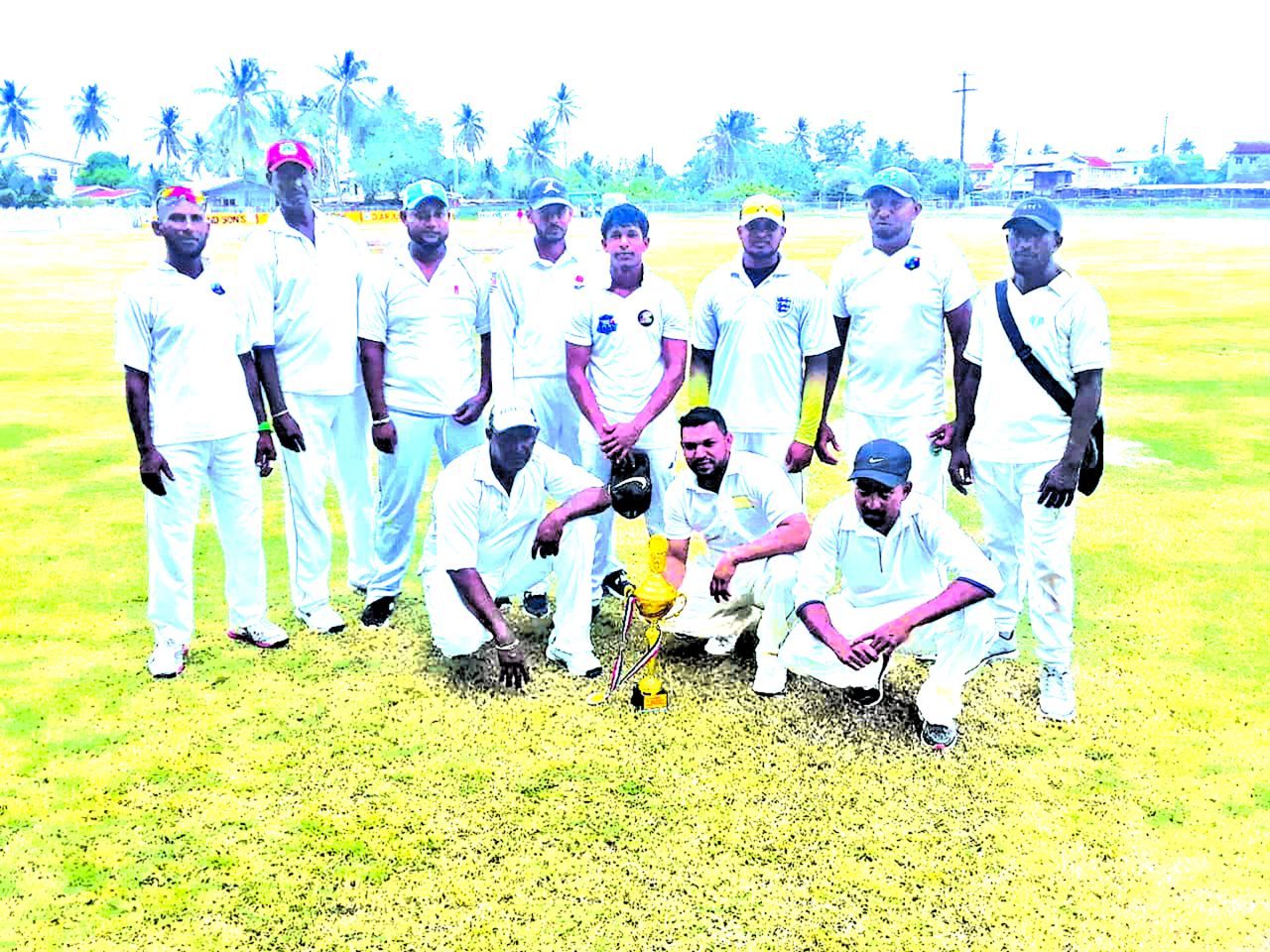 Steve Persaud was named Man of the Finals for his winning knock.
Over at the Chesney Ground, the home team eased past Jai Hind CC while Sand Reef defeated Albion Open in the opening rounds. Sand Reef was making a welcome return to Berbice Cricket after an absence of over a decade. The final was reduced to 15 overs per side after a passing shower of rain had affected play for over an hour.
Chesney, batting first, reached an impressive 169 for 5 from their allotted overs, with Naresh Kissoon top scoring with 80 not out from 30 balls, which included 6 fours and 7 massive sixes. Imran Khan (14) and Narine Deonarine (15) were the other batsmen to reached double figures.
Ralph Balkarran took 3 for 27 for Sand Reef, who in reply were restricted to 111 for 5 to lose by 58 runs. Leon Ramsammy top scored with an impressive 46, while Keion Hafeez supported with 21. Veteran bowler Narine Deonarine took 2 wickets for 11 runs from his 2 overs. Kissoon was named Man of the Finals.
Chairman of the BCB Competitions Committee, Leslie Solomon, hailed the two tournaments as huge successes, and committed the Berbice Board to hosting them on an annual basis.
The tournaments were the brainchild of BCB President Hilbert Foster, and their objectives were to promote the game at the grass-roots levels, to give weaker clubs the opportunity to win a BCB tournament, to renew passion for the game after the enforced one year break due to the coronavirus, and to identify new talents for the county.
The Chattergoon Brothers Cup was sponsored by former West Indies Under-19 player Hemnarine Chattergoon, while the Deonarine Challenge Cup was supported by former Test all-rounder Narsingh Deonarine.