BCB grass-roots Tournaments…
One objective of the Berbice Cricket Board-organised grass-roots one day cricket tournaments is to allow smaller clubs the opportunity to win a BCB title. That objective was achieved in the first set of tournaments, as two teams won their first ever BCB-organised tournament.
Whim Cricket Club and the Kennard Memorial Cricket Club on Sunday last emerged respective champions of the Nagamootoo Brothers Challenge Cup and the Karran and Son General Store Tournament.
At the Kennard Memorial Ground in Bush Lot Farm, Central Corentyne, the home team created history with their first ever BCB title. Earlier in the day, they had defeated arch rivals Ramnarine Memorial off the last ball of the first-round match, while No 43 Village eased past Kildonan Cricket Club.
Kennard Memorial won the toss in the finals and batted. They amassed 156 for 6 in 15 overs, with S. Seolall's 38 (4×4, 1×6), R. Bassoo's 42 (3×6, 3×4) and C. Mankarran's 20 been the principal scores.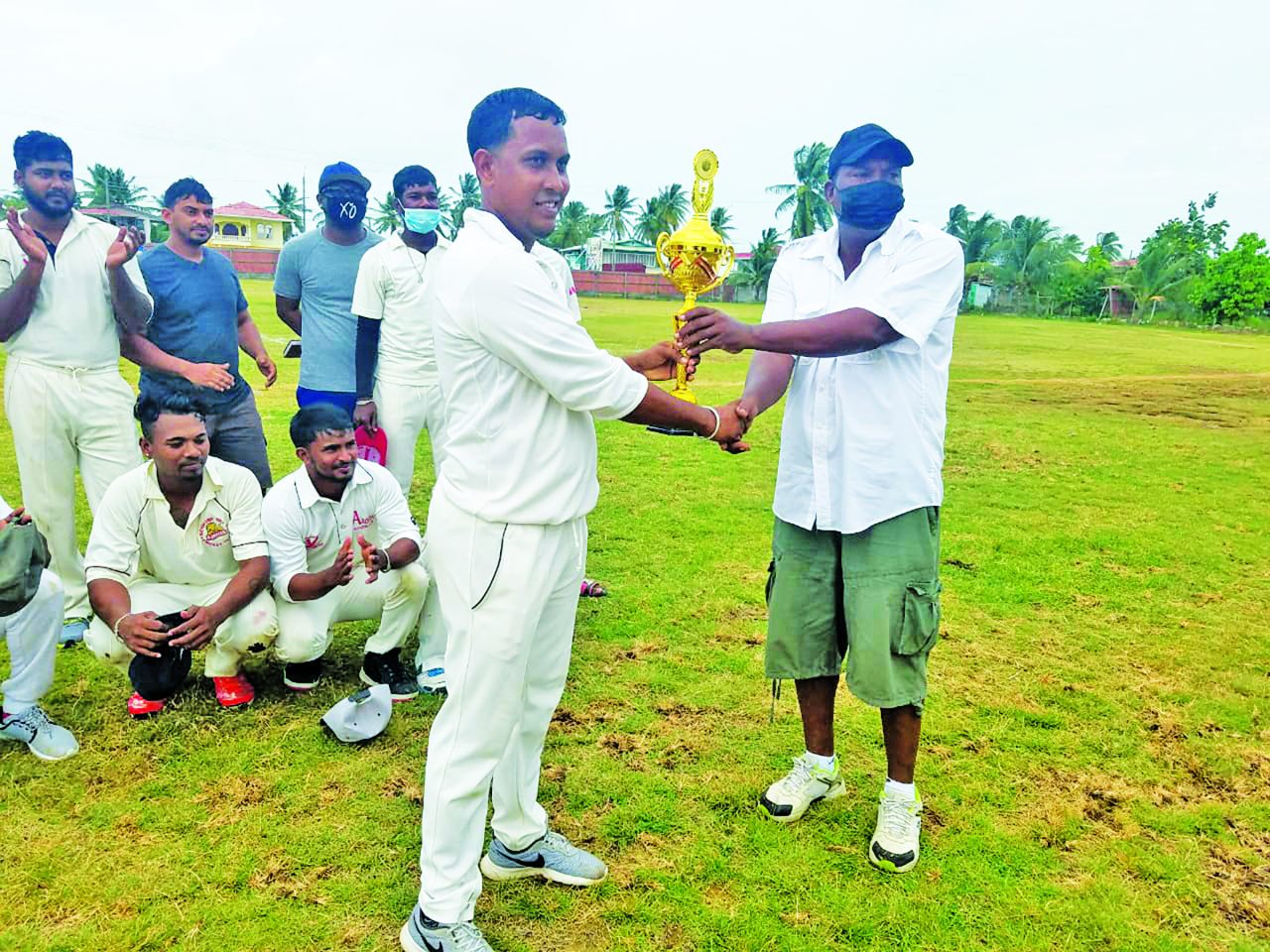 Leg-spinner Tameshwar Ramessar took 3 for 18 from 3 overs and was the main wicket taker for the visiting No 43 Cricket Club. No 43, in reply, were bowled out for 135 scored in 14.4 overs, to lose by 21 runs. A. Dayram scored 20, Dennis Dean scored 24, and Ricardo Pottaya scored 21 as the top scorers for the visitors. Y. Danroop took 3 for 21 for the champions.
Coordinators of the tournaments were Winston Smith for the Karran and Son tournament and Karran Ramsammy for the Nagamootoo Brothers Challenge Cup.
Both Smith and Ramsammy extended thanks to the BCB and the sponsors for their investment in village cricket.
The two tournaments are part of a package of 10 that would be played across Berbice as part of an effort to promote cricket at the grass-roots level, and to bring back the passion for the game after the enforced COVID-19 break for over a year.
Mahendra Nagamootoo is a former West Indies player whose brother, Vishal, played for Guyana at both the junior and senior levels, while Mankarran Singh is a former first division player.