…burnt remains of man found in Agricola home
Children playing with matches have resulted in one death and 18 persons being displaced after fire gutted homes at Agricola, Greater Georgetown, and Cotton Field, Essequibo Coast, Region Two (Pomeroon-Supenaam).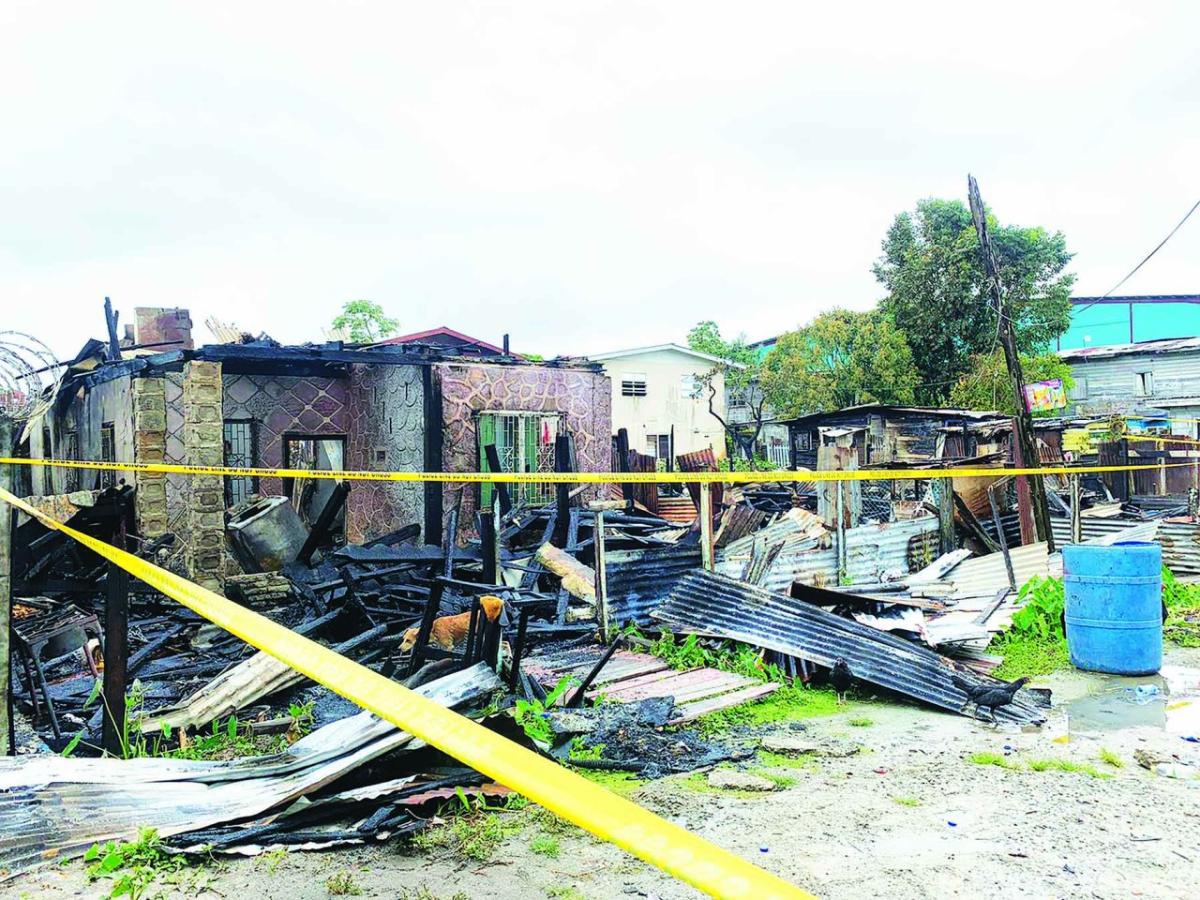 The burnt remains of 45-year-old Kevin Trotman were found by his relatives on Monday morning following a fire that gutted his Lot 101, Third Street Agricola, East Bank Demerara residence at around 15:00h on Sunday.
According to the Guyana Fire Service, the fire was caused by a child playing with matches, which ignited a foam mattress and spread to the entire building.
After the fire was doused on Sunday, firefighters did not search the house upon the advice of another occupant that no one else was at home. However, after the incident took place and Trotman could not be located, relatives decided to return to the scene on Monday where they found his remains.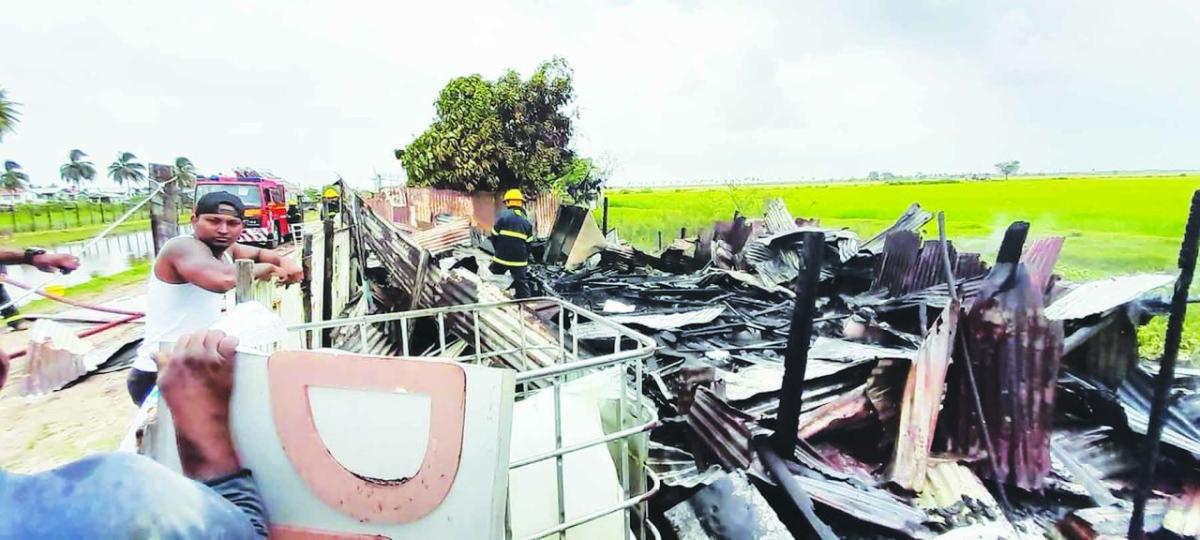 Speaking with this publication, one of Trotman's relatives, Jones (only name given) related that after relatives' attempt to contact Trotman proved futile subsequent to the fire, they decided to return to the scene, where the gruesome discovery was made.
"I kept looking for him because we know his movements, it is somewhat controlled and confined to the home circle. But after we didn't see him, I persisted and came out and looked and looked and came back, and one fellow was with me and…we saw the flies and I took a piece of wood and pried, and there was the body," Jones shared.
Jones added that he was on the road early Monday morning trying his best to locate Trotman.
"I was on the road this morning at 05:30 am, getting in contact with all his friends, his popular places and nobody saw him. So, we safely assumed, that he not visiting his daughter, as we know he does, something had to be wrong, but we didn't have [a] premonition of this disaster," Jones related.
The incident involved a two-storey wooden and concrete building that was owned by Narine. The top floor was occupied by Trotman and the ground floor was occupied by 42-year-old Marcia Cato and her family of seven.
Also involved in the fire was another two-storey building located at Lot 102, which was situated on the southern side of the building of origin. It was also affected by the blaze, and due to radiated heat, all of its components were destroyed. The building was owned by 45-year-old Sonia Hope, which she occupied along with her family of four.
Two more buildings were also affected by radiated heat, resulting in some home appliances, construction tools, and walls being damaged. The fire has displaced 13 persons.
It was only last month that a fire also erupted in Agricola, leaving a total of seven persons homeless, including an elderly woman, 77-year-old Bibi Mohammed, and four children. That fire was reportedly caused due to faulty electrical wiring.
"The fire was the result of faulty electrical wiring resulting in arcing and sparking, which ignited nearby combustible materials and spread to the entire house," the GFS had said.
Essequibo Coast fire
Meanwhile, a family of six of Essequibo Coast was on Monday left homeless after fire destroyed their Cotton Field home.
According to reports, a five-year-old child was reportedly seen playing with matches after which a mattress was ignited.
The incident occurred at about 13:30h. Reports are that the two-storey wooden building was owned and occupied by Trecy Delliver, her husband, her son, her son's wife and also a five-year old and a one-month-old baby.
During an interview with Guyana Times, Delliver said that she was at her neighbour's when her daughter-in-law started to yell "fire! Fire!" with her baby in her hand.
"When I was over my neighbour using her Wi-Fi… I heard my daughter-in-law screaming coming and saying fire! Fire!… she tell me that she saw the blaze and run and collected her baby and then she run over and then tell me the house on fire," Delliver related.
She said the house was engulfed in flames by the time she ran over, and she was unable to save anything.
The family is seeking assistance from the public to help them rebuild their lives and their home. Anyone who wishes to donate can contact them on telephone number (592) 693-6619.
The Guyana Fire Service continues to advise citizens to exercise caution and follow safety measures to avoid home fires. Additionally, children should be educated on the dangers of fire starters (matches and lighters) and warned about their use.
In a report, the GFS advised that persons: do not leave children unattended or at home without adult supervision, keep children away from the cooking area, ensure matches and lighters are out of their reach at all times, and equip their homes with fire prevention and firefighting devices such as smoke detectors and fire extinguishers; which will aid in alerting people to a fire and putting it out quickly.