The Guyana Fire Service on Monday confirmed that the fire that devastated the Christ Church Secondary School was maliciously set. In addition, the Fire Service stated that the fire that was successfully put out one week prior to the full destruction was also purposely set.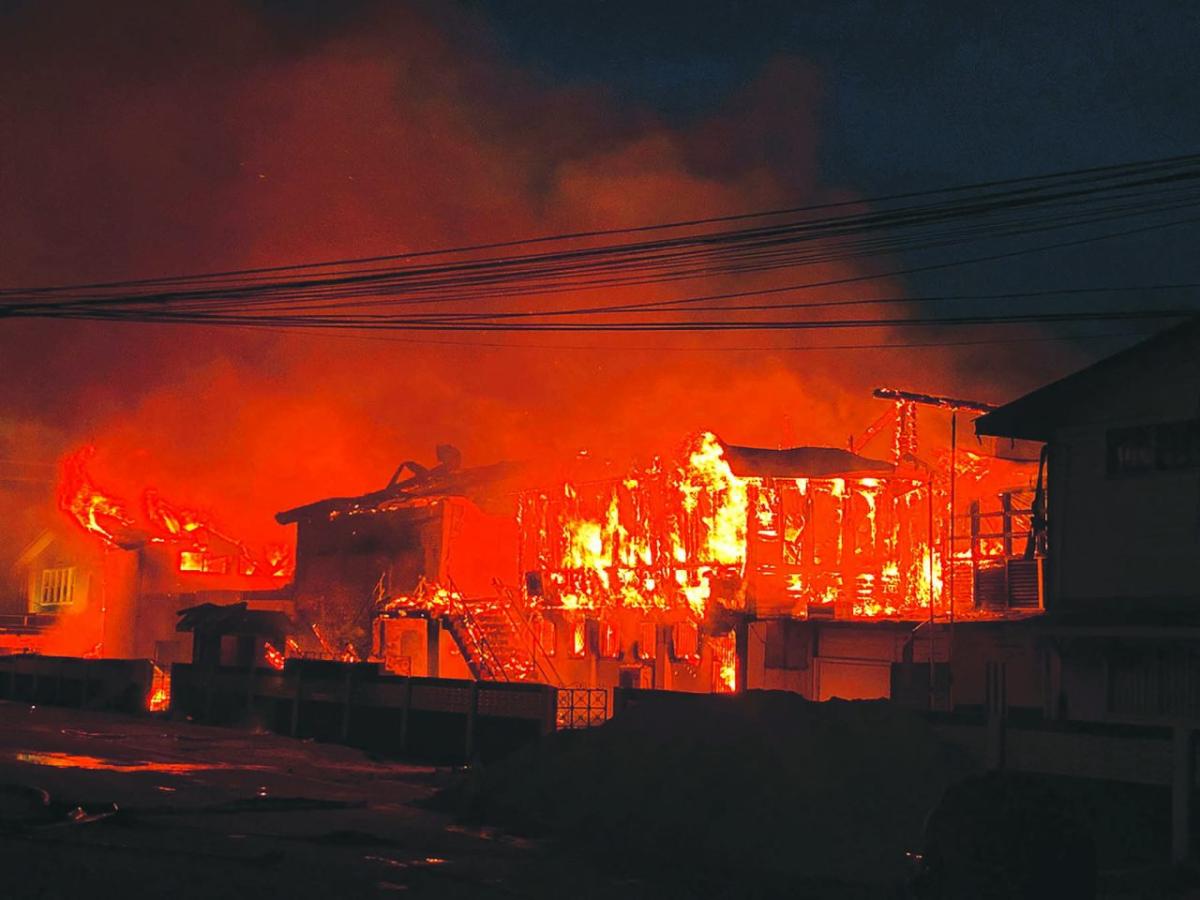 "Taking into consideration the time of day that both fires occurred (16:29 pm and 17:22 pm), coupled with the fact that the second fire had several points of origin (seats), it is the determination of the Guyana Fire Service that the fire was maliciously set by unknown person(s)," the GFS stated in a release to the media upon the completion of its investigations.
On Thursday last, the GFS received the report of a fire at the school at about 17:22h.
As such, water tenders from the Central, Alberttown, West Ruimveldt, and Campbellville Fire Stations were immediately dispatched to the location.
Upon arrival, firefighters observed smoke emanating from the two-storey wooden and concrete structure, and while getting into action, the building quickly became engulfed in flames.
Despite firefighting efforts, more than 80 per cent of the building and its contents were destroyed, with the remainder suffering severe damage.
Additionally, the fire service added that three buildings in close proximity to the school were affected by the inferno and suffered damage to several AC units, PVC guttering, ceilings, windows, and curtains.
"Four vehicles also suffered damage to their tail lights, bumpers, and number plates. This was due to the radiated heat from the building of origin," the release added.
The fire was eventually contained, and firefighters were able to stop it from spreading to the Office of the Prime Minister and other neighbouring buildings.
Eight jets working from an open water source, a water relay system, fire hydrant and tank supply were used to extinguish the blaze.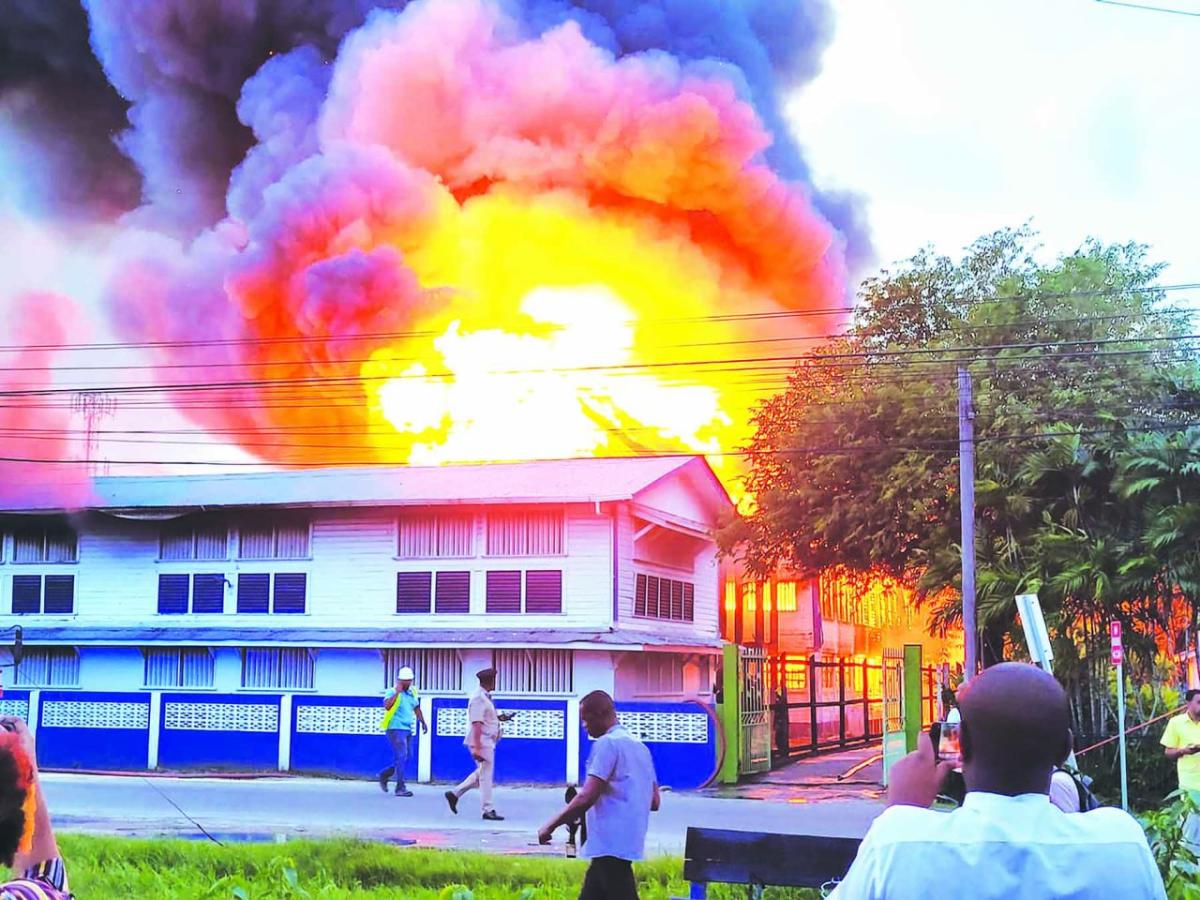 However, the Fire Prevention Department began its investigation immediately, and findings proved that on the evening of the previous fire at the Christ Church Secondary School, which was ruled the result of a chemical reaction combustion, all chemicals were removed from the building.
"As such, there were no chemicals in the building at the time of the second fire, which rules out the possibility that it was another chemical reaction."
Furthermore, the day after the first fire at the school, it was inspected and certified by the Government Electrical Inspectorate, which rules out the possibility of the second fire being electrical in origin. As a result, the Fire Service determined that the destructive fire was arson.
The fire has left over 500 children displaced along with scores of teachers and auxiliary staff. Presently, the teachers are engaging the affected children online, anticipating their placement in a building as soon as possible.
Guyana Times understands that the Education Ministry is in the process of making arrangements to have the children utilise the Cyril Potter College of Education (CPCE), Turkeyen, Greater Georgetown.
According to the information received, the details are being worked out.