The DeSinco National Under12 Chess Championships return on January 28, 2023, at the School of the Nations.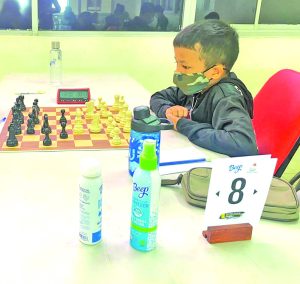 Players will participate in a seven-round tournament with games limited to 20 minutes with five additional seconds per move. This year's one-day rapid tournament will be held in person and is open to all chess players under the age of 12 at the beginning of 2023. Round 1 is scheduled to start at 09:00h.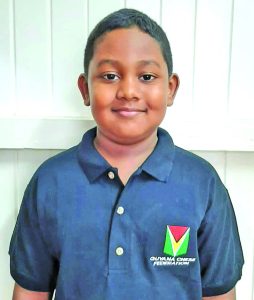 The Under12 Nationals were last held on January 15, 2022, on tornelo.com, an online chess platform. At that time, 45 players competed for the title, with Alexander Zhang winning the open category and Kristin Xavier winning in the girls' category.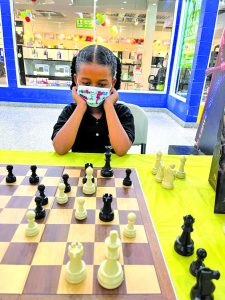 Interested players can register through guyanachess.org. Registration is free for members of the Guyana Chess Federation and is only done online. Children who are not registered with the Federation and still wish to compete can pay a fee of $2000 via MMG. Deadline for registration for the tournament is at 18:00h (6pm) on January 27, 2023.
The top three finishers in the Open Division and Girls' Division respectively will receive prizes. Prizes will also be awarded for the best Under10 boy and girl and the best Under8 boy and girl at the end of seven matches.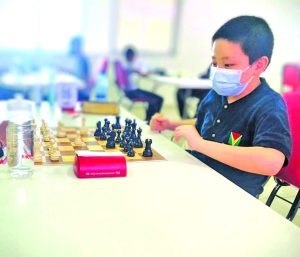 This year's Under12 title is expected to be keenly contested. Anticipation is high for amazing games from players like Nicholas Zhang, Aquilani Swaminadha, and the Mohabir brothers, Julian and Landon. Kataleya Sam, Chelsea Harrison, Skyler Gurchuran, and Saudia Deo, among others, are also set to compete in the girls' category.
The Guyana Chess Federation is deeply grateful to DeSinco Trading Limited, the sponsor of this championship. DeSinco has been a long-time supporter and committed partner in the development of chess in Guyana, particularly at the youth level.