"I would like to say sorry to Celwyn Allen and he family. It wasn't a wilful act. If I didn't under the influence of alcohol, it would not have occurred. I'm just begging you to be lenient with me… for a second chance to get back into society."
Those were the words that 24-year-old Bevon Stephon Griffith, called "Kevin" and "Spoony", uttered to Justice Jo-Ann Barlow shortly before she sentenced him to 18 years in prison for the 2017 Christmas Day unlawful killing of 35-year-old Celwyn Allen.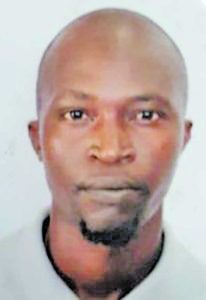 Initially indicted for the capital offence of murder, Griffith appeared at the High Court in Demerara earlier this month and pleaded guilty to the lesser count of manslaughter. His sentencing hearing was deferred to Wednesday.
A Police report said that Allen, of Cummings Park, E Field Sophia, Greater Georgetown, "interfered" with a friend of Griffith's, who reportedly rebuked him for doing so. As such, Griffith confronted Allen, whom he stabbed several times with a knife before making good his escape. The injured man was rushed to the Georgetown Public Hospital by a Police patrol, but was pronounced dead on arrival.
A Police report said Griffith admitted to the crime at the time of his arrest. Further, it was reported that the late Allen's girlfriend was also injured during the attack.
Recapping the facts, Justice Barlow said Griffith was consuming alcohol for most of the day when there was a misunderstanding between Allen and another person. She said that Griffith had entered into a misunderstanding that "was not his own". In arriving at an appropriate sentence for Griffith, Justice Barlow weighed the aggravating and mitigating factors alongside the circumstances of the case.
Among the aggravating factors she noted was the use of a sharp object to inflict injuries on Allen, the fact that Griffith inflicted more than one injury, and the increasing resort to violence by persons who are under the influence.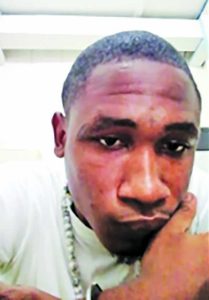 The mitigating factors she considered included Griffith's early guilty plea, him accepting responsibility for his actions, his youthful age at the time of the commission of the offence, and his prior unblemished criminal record.
In the end, Justice Barlow deducted one-third of the 18-year sentence because of the convict's early guilty plea. She also deducted the time he had spent on remand awaiting trial.
The prison authorities were instructed to expose Griffith, who resided at Kitty, Georgetown and worked as a mason before his incarceration, to programmes tailored to his needs. He was represented by Attorney-at-Law Ravindra Mohabir. (G1)