MYO/Trophy Stall Inter-Jamaat Softball Cricket Tournament…
Play in the MYO/Trophy Stall 10-Over Inter-Jamaat Softball Cricket competition resumes tomorrow, Sunday February 16, at the MYO Ground on Woolford Avenue in Thomas Lands, after the 2019 season had come to an abrupt end because of the onset of inclement weather over the holiday period.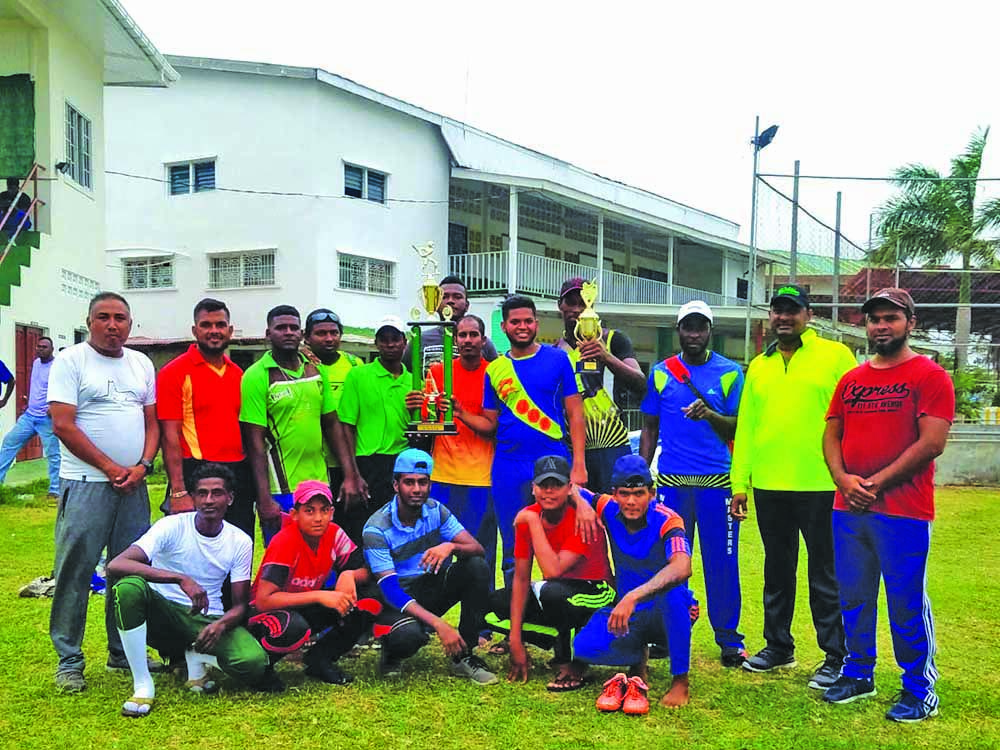 With the dry season in evidence, the masjids in this tournament are out to resume their battle for supremacy. Teams in this competition are: LBI 'A', LBI 'B', New Mosque, New Amsterdam, MYO, Cornelia Ida, Leonora, Tuschen Train Station, Hague, and Diamond New Scheme.
Last weekend, a total of four matches were played, and they each came down to the proverbial wire, with teams gaining vital points.
This competition is slated for resumption with four matches being played. The first match, between Leonora Masjid and Hague Masjid, will commence at 9hrs. The second match, between MYO and Hague, begins at 11hrs. Heading into the afternoon session, the third match, between MYO and Cornelia Ida, begins at 13:00 hrs; while the final game of the day, involving MYO tackling 'LBI A, will be played at 15hrs.
Most of the matches scheduled for the day will see the MYO facing off against different opponents. These matches are potential thrillers because, despite having only eight points, the MYO haven't lost a single game. If favour goes their way on Sunday, they will have to their credit 14 points and be leaders of the points' table.
The points' standings for 2020 see New Amsterdam on top with 12 points, while MYO and Cornelia Ida are tied in second place on eight points. Tuschen and Hague also both have eight points; LBI 'B' have 8 points; LBI 'A' and Diamond are on four points and two points respectively, while New Mosque are yet to get off the mark.