The People's National Congress (PNC) office at Agricola, Greater Georgetown, was recently burglarized, during which the perpetrators escaped with several items.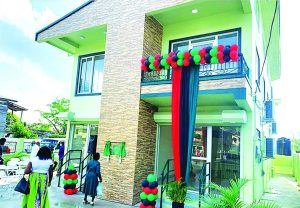 Based on Police reports, the incident occurred between June 2, 2022, at 15:00h and June 11, 2022, at 16:00h.
The articles stolen include one Dell desktop computer, one electric stand fan, and one shell gas cylinder.
Enquires disclosed that the Vice Chairman secured the building after a meeting with members on June 2. It is alleged that she went to her home, leaving everything intact.
However, on June 11, she went to the office and observed that a window situated on the southern side at the bottom flat of the building was open.
Checks were made and it was discovered that the abovementioned items from the kitchen area were missing. A report was subsequently made to the Police and investigations are ongoing.