One more witness was called to testify as the Preliminary Inquiry (PI) into the alleged murder of 56-year-old Hubert Scott of Half Mile, Wismar, Linden, continued on Thursday at the Linden Magistrates Court.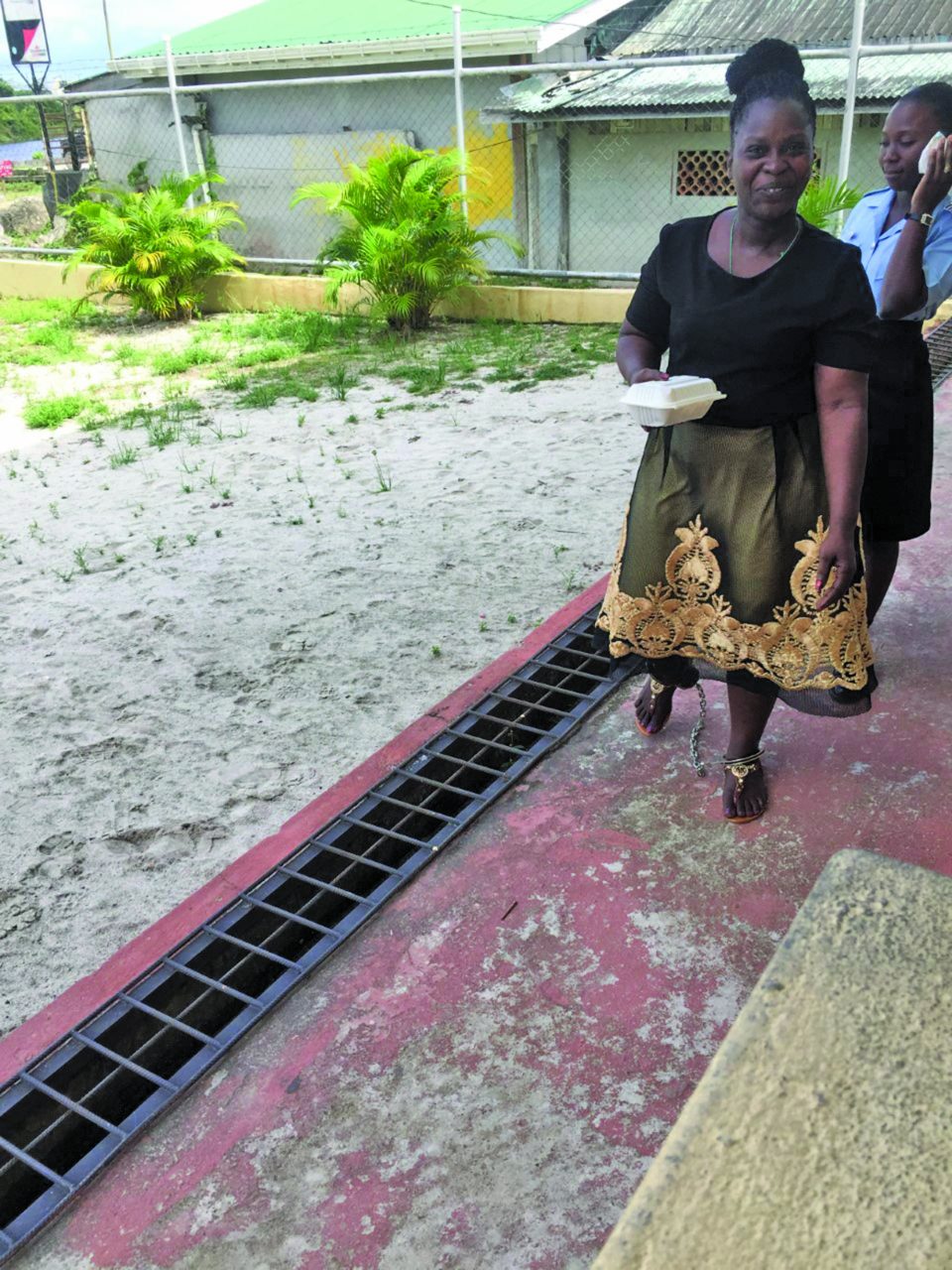 The matter is being heard before Magistrate Wanda Fortune. The deceased's niece, Frances Harlequin, also called "Blacky" of Half Mile, Wismar, is on trial for his murder.
Police Constable Erkstine took to the stand where she gave evidence of her involvement with the case. It is alleged that on Saturday, June 16, 2018, Harlequin inflicted injuries on the deceased thus resulting in his death.
Harlequin is accused of throwing hot water on her uncle during an argument at their Linden home.
Suspected to be mentally ill, she was initially charged with causing grievous bodily harm with intent, then attempted murder and later, with murder after Scott, a former security guard, succumbed a few days after the incident.
Police had revealed that the two lived in the same house but in separate apartments. On the day in question, Harlequin reportedly lit a coal pot in her apartment and the smoke started to affect Scott, who told investigators that he went over to her apartment to speak to her about it.
Harlequin reportedly became annoyed and threw a pot of hot water on him, thus resulting in injuries.
Scott immediately went to the Wismar Police Station and reported the matter. He was later escorted to seek medical attention.
He was seen and examined by a doctor at the Linden Hospital Complex (LHC) where he was treated and sent away.
However, shortly after the now dead man made the report, Harlequin turned up at the police station and lodged a complaint against Scott, whom she claimed dealt her a cuff to her mouth and in defending herself, she threw the hot water on him.
She was also sent for medical attention but reportedly never returned to the police station. Harlequin was arrested by Police on June 17, 2018, and placed into custody.
Two days after, she was released on her own recognisance to appear in court on June 25.
It was reported that on June 21, 2018, Scott started to feel unwell and was taken to the LHC where he was admitted.
On June 25, Harlequin was charged in absentia with the offence of causing grievous bodily harm with intent. Scott died on July 2 while receiving medical attention in the Intensive Care Unit of the LHC.
A file was later completed and sent for legal advice. The accused was arrested and charged for murder. The matter will continue on May 16, 2019.