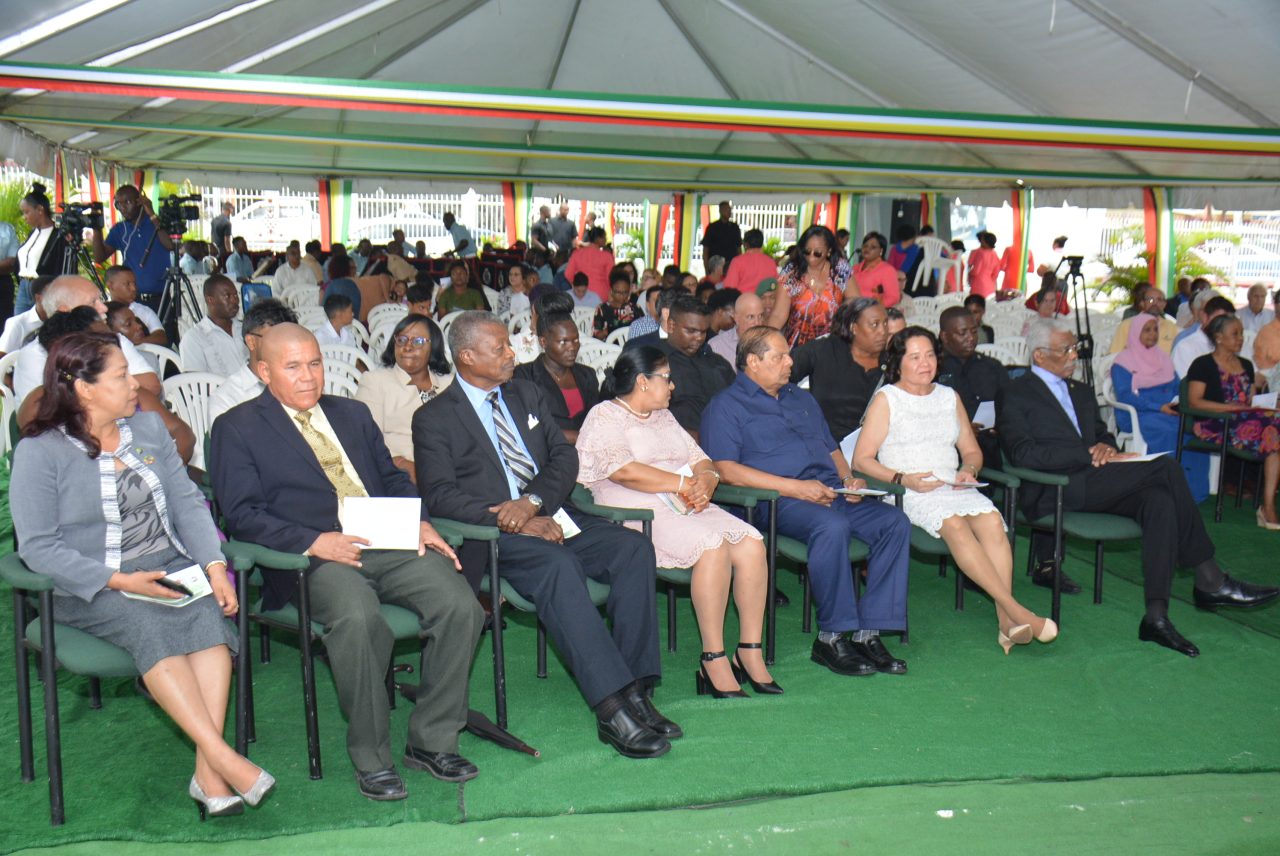 As Guyana observed the 184th Anniversary of the arrival of Portuguese in Guyana, President David Granger noted that such a day was created for mutual respect to be given to the Portuguese who have left a legacy on economic development in Guyana.
Held at the Sacred Heart Church Compound, Main Street, Georgetown, which has been dubbed an edifice which stands as a monument of the presence of the Portuguese people in Guyana, the event saw a large turnout of Portuguese officials and Government Ministers.
In his brief remarks, the Head of State reflected on the contribution of the Portuguese ancestors whom, according to him, through their industriousness and thrift made significant investments in Guyana.
According to him, African emancipation created conditions for Portuguese enterprise, the village movement, the enlarged liberated population, the introduction of wage labour, the introduction of coinage, the opening of banks and the diversification of the economy expanded opportunities for the supply of goods and household services and for personal use.
He noted that the Portuguese made the most of their shared employment on the plantation and they themselves had been the leading sugar producer. Eight in every ten shops in Georgetown were eventually owned by the Portuguese as such Granger noted that they left a useful lesson for all Guyanese.
Meanwhile, Honourary Consul for Portugal to Guyana, Michael Correia expressed his thanks to Bishop Richard Francis for the use of the Sacred Heart Church.
However, Correia called for mutual trust between Portuguese and other races living in Guyana.
According to Correia, Guyanese heritage is now being seen as Portuguese heritage and as such, he condemned the state of Guyana's wooden heritage buildings which are currently not being up kept.
As such, he called for betterment in the area as Portuguese Arrival Day continues to be observed. May 3 was proclaimed Portuguese Arrival Day by Granger on February 27, 2017.