…says award process needs reviewing
Chief Executive Officer of the Central Housing and Planning Authority (CH&PA), Lelon Saul on Friday said that there is a conflict of interest regarding the contract awarded to the husband of Housing Minister Valerie Patterson-Yearwood to build houses for the Ministry.
Speaking with reporters on the sidelines of a CH&PA event on Friday, Saul pointed out that while the contract was awarded through a competitive bidding process, it still is a conflict of interest.
"If the contractor in question is the spouse of the Minister, certainly it would be a conflict of interest," he posited.
The CH&PA Head called for a review of the awarding process so that there is no reoccurrence of such a situation.
"The award of contract is above my level. But I think the (CH&PA) Board should review that (awarding process) based on recommendations coming from the agency," Saul asserted.
Earlier this week, it was revealed that the Housing Minister's husband, Godfrey Yearwood, was awarded a contract to build homes for a project spearheaded by the CH&PA.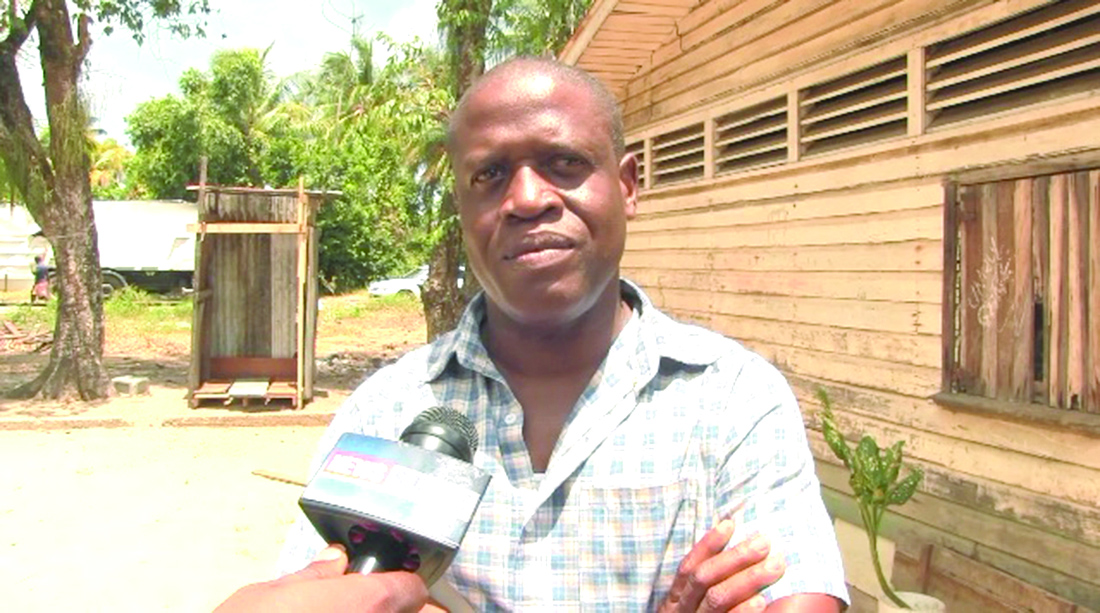 That project is still ongoing and according to Saul, the contract awarded to the Minister's husband was a one-off award.
When contacted on Thursday for a comment on the matter, which was published in Guyana Times on that day (April 4, 2019), Minister Patterson-Yearwood said she would not give a comment since this newspaper already carried the story without her input.
It was explained that several attempts were made to get on to her on Wednesday before the article was published the following day. In fact, the Minister acknowledged seeing the missed calls on Thursday morning but insisted that this publication should have held the article until she was reached to comment on the issue.
"I saw some missed calls from Guyana Times when I woke this morning cause my phone was on silent after being in a meeting (almost all day Wednesday)… Despite the fact that Guyana Times didn't get me to give my comments, I see a headline in the Guyana Times so I will not be commenting on this matter.
One day was not too late for y'all to wait to make contact with me and let me give my clarifications before publishing a story… So I'm not going to give any further comments on this because it seems as though it was in a rush to make the Minister look bad so one day (wait) would've been too late," Patterson-Yearwood insisted.
Nevertheless, Minister Patterson-Yearwood has since explained to other news outlets that the contract was awarded to her husband prior to their August 2017 marriage and was done without her knowledge.
This issue came to the fore on Wednesday when Opposition Leader Bharrat Jagdeo disclosed that the Minister's husband had sub-contracted the works and the person whom he hired is complaining of not being paid for works done to date. In fact, the construction worker, a resident of Victoria Village from the East Coast of Demerara, had written President David Granger four times over the past year for his intervention but only got acknowledgement responses so far.
According to the CH&PA Head, he is aware of the issue.
"A complaint was lodged at the Ministry, I think it was sometime last year, and we would have called in both parties and we advised them to settle the issue," Saul told reporters on Friday.