Fifty-year-old Milaimi Alli, who was wanted for questioning in relation to the murder of her husband Ramzan Ali, was arrested upon arrival at the Cheddi Jagan International Airport on Thursday evening.
The woman, according to information received, arrived on a Caribbean Airlines flight from the United States of America and was immediately taken into custody. Police had issued a wanted bulletin for the woman after investigations reportedly revealed that she allegedly paid $7 million to her lover to kill her husband. She was taken to the Criminal Investigations Department (CID) where she is being questioned in connection with the murder.
On July 12, 2009, the body of the fuel dealer was found in the trunk of a rented white Toyota Carina AT 212 on the Railway Embankment in the vicinity of Coldingen.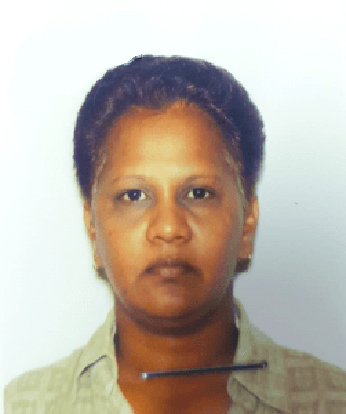 Police are viewing the killing as a crime of passion. Earlier in the week, the police issued a wanted bulletin for Milaimi Alli's arrest.
Just a few days ago, Zaheed Mitchell, a 38-year-old driver of Foulis, ECD, was charged with the murder of the fuel dealer.
The indictment stated that Mitchell and others murdered Ali between July 11 and 12, 2009. Mitchell was remanded to prison and the case will continue on April 15. It was during investigations that Ali's name surfaced, hence an arrest warrant was issued for her arrest.
Back in 2009, the businessman's body was found by relatives who had launched a search for him after several calls to his mobile went unanswered.
He was found with a paper bag sealed with duct tape over his head. Ali's death came at a time when family members were preparing to hold a religious function in memory of his brother, Akbar Ali, a scrap metal dealer from Enmore who was gunned down on Brickdam on July 24, 2008.
One of the dead man's cousins who assisted in the search said he observed Ali's locked car on the Railway Embankment.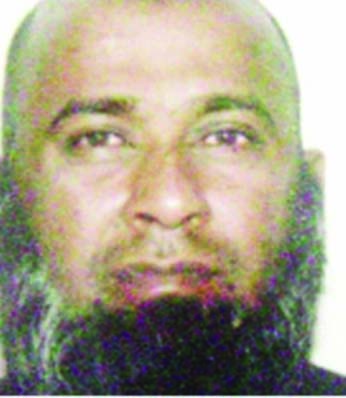 Upon checking, he initially did not see anyone inside. He made further checks and observed that blood was dripping from the trunk onto the roadway.
The relative then broke the driver's side window and unlocked the trunk where he made the shocking discovery.
"His head was bagged and taped," the dead man's relative had stated at the time. The police were contacted and they quickly cordoned off the scene and commenced their investigations.
The detectives believed that Ali was killed somewhere else and his killers took him in his car and left him in the desolate area.
There was what appeared to be a skid mark on the parapet near where Ali's body was discovered, leading investigators to believe that the killers fled the scene in another car.
Several persons had recalled seeing the parked car at about 01:00h on July 12, 2009, but did not know it contained a body in the trunk.