Guyana has on Thursday signed agreements with the Chinese firm Sinohydro to procure three new water treatment plants to service the communities of Uitvlugt (West Coast Demerara), Diamond (East Bank Demerara) and Sheet Anchor (East Canje, Berbice).
Initiated under the previous administration at a cost in excess of US million, Sinohydro will be undertaking the project with funding from the Inter-American Development Bank (IDB) and the European Union (EU). Included in the contract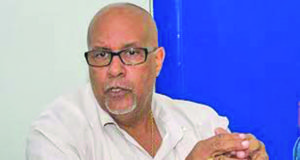 are provisions for the replacement and installation of transmission mains in the project areas.
Managing Director of the Guyana Water Incorporated (GWI), Dr Richard Van West Charles, noted that with addition of the new plant at Sheet Anchor, the number of treatment plants in Region Six would increase to five.
"This is one of the central strategic objectives of GWI. And this fits right into the mission of this organisation," Van West Charles said. These new treatment plants would be additional to the existing 24 treatment plants.
"But it is important for us to understand, that in our quest for water quality, the treatment plants represent one of the modalities that we are using with respect to the attainment of water quality across the board," he explained.
Procurement of these treatment plants, he noted, would complement works being done to upgrade infrastructure around the country. According to Van West Charles, some 70,000 people would benefit from the new treatment plants.
"With respect to the specific regions, this now moves us to four of these large treatment plants in Region Three. And within another few weeks, you shall hear and witness the turning of the sod for three new wells (to be installed) at Vergenoegen, Pouderoyen and Westminster in Region Three," Dr Van West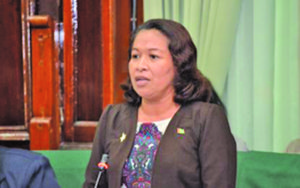 Charles detailed.
"In Region Four, this now moves these treatment plants to five on the East Bank of Demerara, with two additional wells which will be in Diamond. And in Region Six, it now moves the plants to five, with additional wells in Manchester and Port Mourant, in addition to other upgrading of the infrastructure," Dr Van West Charles detailed.
Van West Charles claimed his entity had learned from the fiasco in regard to the 2015 Amelia's Ward project in Linden, which saw Government shelling out millions to fix defective water treatment plants.
Performing what will likely be her final duties under the Communities Ministry, outgoing minister Dawn Hastings was also present. She went into details regarding the number of persons the project, in the pipelines since the previous administration, would target.
"This project is going to benefit a lot of persons, and I would like to identify exactly where and how many households.
This programme will benefit approximately 6,764 households in Region Three; 9,292 households on the East Bank (in) Region Four, and 4,629 households in Region Six; with a per capita investment in excess of $30,000 per person. We're (also) going to replace and install 70 kilometres of transmission and distribution mains in the project areas," she explained.
She said the overall aim of the programme would be to increase the range of treated water service.
It has been reported that GWI had sought the help of its Surinamese counterparts to assist in designing the water treatment plants.
That decision was taken following a visit by a team of specialists from the Surinamese Water Supply Company (SWM), which discovered in the Linden Water Treatment Plant design flaws that has since been causing headaches for the residents of the community and GWI.