Some seventeen (17) pupils from the Bohemia Primary School, located at Number 19 Village on the East Coast Berbice, were recently beneficiaries of school supplies from the Kendall's Union Sports Club.
The club, which continues to show that they are not only interested in sports but also youths and their education, donated haversacks and other school supplies to the 17 students, who recently wrote the National Grade Six Assessment examinations.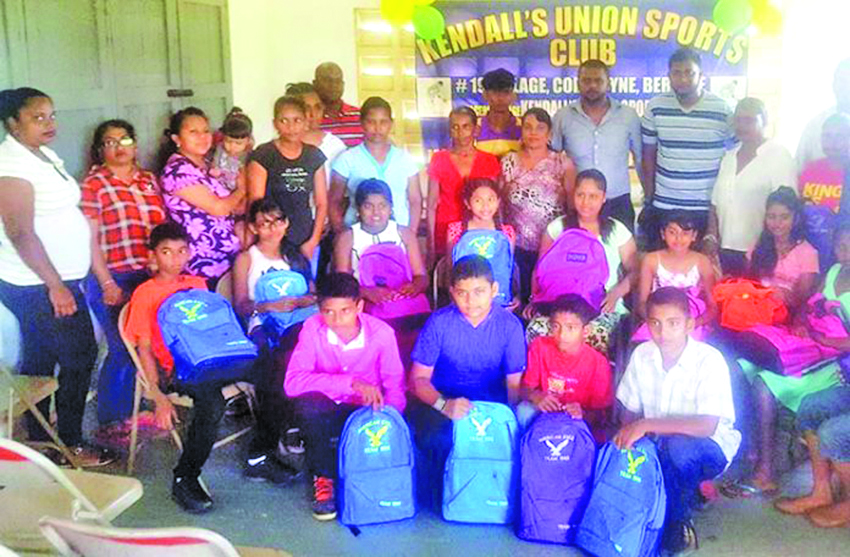 The club, which is one of the leading second-division clubs in Berbice recently made a presentation, and in a release to the media, club President Albert Budhoo noted that the club is excited to be of such assistance.
He said that KUSC has embarked on a number of community-related activities, and will continue in its quest to become, not only a successful sports club, but a successful NGO.
Budhoo and other executives encouraged the students to be disciplined, and to dedicate time to their studies, put God in their lives and get involved in activities of the club.
The KUSC would like to thank S. Baichan (Amar), Metro Office and Computer Supplies, F. Ahamad and R. Guyanand for sponsoring the event.